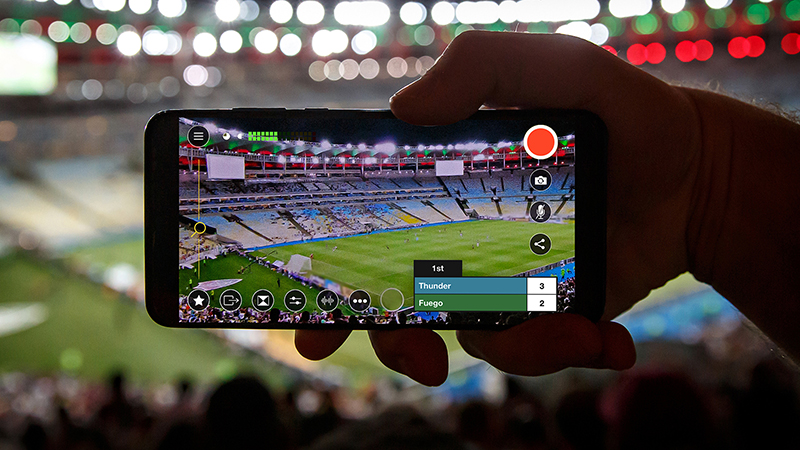 Livestreaming lets more people attend games and sporting events — no matter their distance or the latest seating restrictions. It can also be an effective fundraising method for teams and athletic departments, and it's an easy way for coaches to get tape of their team to review technique or share with recruiters.
And, thankfully, live sports broadcasts are no longer limited to pro teams or those with big-league budgets. Here at Switcher Studio, we've seen people stream everything from high school basketball and rec baseball to Team USA Table Tennis and the Canadian Quidditch Championships using just iOS devices and Switcher's powerful live-editing tools. (Blimey, Harry!)
Here's how you can get started livestreaming your sporting event with Switcher. Promise me you'll try it so fewer people like me will be stuck outside the game looking for scalpers.
How to Livestream Your Sporting Event
Choosing a platform for your live sports stream
There are countless streaming platforms available, and the best one for your sporting events will depend on your goals and your existing fan base. Here are a few to consider:
Facebook Live: Still the most popular social media platform on the planet, Facebook is an excellent choice for streaming, especially if your team already has a devoted following on the site.
YouTube: If you're more interested in getting the widest reach possible, YouTube may be the right platform for you. Livestreams on YouTube typically have a longer lifespan than those on Facebook — they're more likely to be watched after the fact — which is ideal if you're looking to generate new interest in your team, players, or sport.
Your own website: If you want to drive traffic to your own site, consider embedding a private stream there. Streaming to your own site gives you much greater control over the viewers' experience. You can gate the page if you want to sell digital tickets, run ads or promotions alongside your stream, or simply capitalize on the surge in traffic.
Other popular streaming platforms include Twitter, Twitch, and LinkedIn, which is definitely the right platform if you're streaming the Office Olympics.
Gathering your multicamera sports broadcasting equipment
Are you envisioning giant cameras on shoulders and stands? Switcher Studio lets you create a multicamera sports broadcast using iPhones and iPads as cameras — leaving shoulders lighter and wallets heavier. Here's an overview of gear that you can incorporate. Don't be overwhelmed by this list. Much of it is optional, and besides the tripods, all of this sports broadcasting equipment should fit in a single backpack.
Camera gear for live sports streaming
1. An iOS device for each angle you'd like to capture
Switcher lets you connect up to 9 iOS cameras for your streams. The number of iPhones or iPads you use will depend both on your sport and on how complex you want your stream to be. You may want one camera at home plate and another at first — or one at each end zone. You get the idea. At minimum, consider:
A wide-angle shot: A wide shot can capture your entire field, court, etc.
Close-up shots: A closer camera at one or both ends of a space helps capture more of the gameplay. (In general, keep all cameras on one side to avoid confusing viewers about the direction in which players are moving.)
And don't forget about footage off the field. Consider cameras on commentators (more on incorporating remote commentators later), in dugouts, in the stands, or even roaming the sidelines.
2. A tripod or gimbal for each iOS device
Stabilize your stationary cameras by attaching them to tripods. We recommend any of the tripods curated and sold by iOgrapher.
Be sure to choose tripods that match your streaming needs. If you're going to be following the movement of a ball across a court, choose a tripod with a smooth head that can pan and tilt easily. Alternatively, if you're streaming from a press box, choose a table tripod or something with a similarly small footprint. If you're streaming from the outfield or sideline, nearly any tripod will work. (Pro tip: You may want to stabilize tripods if they're on shaky surfaces like stadium stands — a simple way to do this is to weigh down your tripod by hanging a backpack on it.)
If you'd like to include a roaming camera — for instance, to capture player interviews during halftime — you may want to grab a DJI Osmo Mobile 3 Gimbal, which stabilizes your handheld camera to eliminate shake. DJI Osmo Mobiles can also be controlled remotely within Switcher so that you can pan and tilt your additional iOS cameras from afar.
3. Extra batteries (optional)
If you're livestreaming a horse race, you probably don't need any extra batteries. If you're livestreaming a fishing tournament, you probably do. We love these Anker batteries, which hold enough power to charge an iPhone half a dozen times. You can attach them to your tripods with Velcro or a similar method.
4. iOS lenses for zoom and clarity (optional)
Depending on where you place your cameras, you may want to give them a boost by adding external iPhone or iPad lenses. This will depend entirely on your streaming vision. If you want to capture a pitch from the outfield, you may want a telephoto lens. If you want to capture a football field in one shot, you may want a wide-angle lens. Alternatively, the built-in iOS lenses work just fine for many sports streams.
Audio gear for live sports streaming
1. Microphones (optional)
By default, Switcher relies on the built-in microphone of your main iOS device to capture sound, so if you just want to capture the audio of the game itself and your main device is in a prime location, you don't necessarily need to incorporate microphones. If you want to up the sound quality, here are a few types you could consider incorporating:
Directional/open-air mic: This type of microphone captures ambient sound — the crack of the bat, the cheer of the crowd, etc.
Headset microphones: Ideal for announcers, these mics could capture commentator sound and allow commentators to hear each other.
Handheld wireless mic with windscreen: This type of mic is perfect for reporting on the field without picking up background noise.
2. Audio mixer (optional)
If you're using your device's built-in microphone or using only one external mic, you don't need an audio mixer. You only need an audio mixer if you're using multiple external microphones as part of your stream. In that case, we recommend the Zoom H6 or Tascam DR-70, both of which are battery-operated, easy to charge, and easy to connect to Switcher. Nearly any mixer will work though!
Internet gear for live sports streaming
1. Mobile hotspot (optional)
Unless you know that your venue has a dedicated wireless internet network with sufficient upload speed and little competition from other web users, it's a good idea to BYOI: bring your own internet. We recommend a mobile hotspot like the Netgear M1 or M5.
You can get data plans for these hotspots just like you'd get a data plan for your phone — make sure to pick the network provider with the best coverage in your area. You will need at least 4-5 Mbps upload speed for a 720p or HD stream, and your upload speed depends not on your data plan but on the strength of your signal, so be sure to test before your stream.
2. Router + an ethernet cord (optional)
Technically, your mobile hotspot is also a small router. But to extend the reach of your mobile hotspot, you may want to connect it to a stronger router via ethernet. We recommend the Netgear Nighthawk and the Asus ROG router. This connection will ensure your hotspot's Wi-Fi signal can reach your cameras in various locations around a field, court, etc.
If your venue already has decent internet, you can forgo the hotspot altogether and simply plug your router into the venue's internet connection (via ethernet), greatly expanding its reach and ensuring your devices can connect.
Mesh networks like those created with Google Nest routers are a way to extend the reach of your Wi-Fi even further, but you shouldn't need to go this route unless you're doing a pretty complex stream.
Setting up your streaming software for live sports
You've got your streaming gear — now time for streaming software! If you've already done some reading about streaming multicamera sports broadcasts online, you've probably seen that you need an encoder and a video mixer.
An encoder converts your video into a format that can be streamed online. And a video mixer (a.k.a. a video switcher) lets you edit or produce the video as you're streaming it — switching angles, adding graphics, etc.
Thankfully for you, Switcher Studio functions as both your encoder and your video mixer. (Like a dual-threat quarterback — the Lamar Jackson of streaming software.) And because Switcher has these functionalities already built in, you don't need any extra hardware, computers, memory cards, or cables in order to integrate it with your cameras and get your footage from the field onto the internet.
How to livestream your sporting event with Switcher Studio
First things first, create your Switcher Studio account and download the Switcher app onto the iOS devices you're going to be using, logging in with the same credentials you used to set up your account.
To use Switcher, you'll designate one iOS device as your main switching device and the others as additional cameras. The main switching device is the iPhone or iPad on which you'll control and edit your stream. (You can also use that device's camera in your stream if you'd like.)
When you're ready to stream, you'll connect Switcher to your platform of choice using one of its direct integrations or through RTMP and initiate your first livestream.
Giving your sports livestream the ESPN treatment
Now's when things start to get pretty — like Ted-Williams-at-bat pretty. You can use Switcher to add all of the polish sports enthusiasts are accustomed to. Consider adding:
Team or player graphics: Think team logos and athlete graphics. These touches add context for viewers and a professional feel.
Openers and hype videos: Introduce the game and the players and build excitement by rolling in prerecorded video clips.
A scoreboard: Customize Switcher's built-in scoreboard feature with teams' names and colors. Use it to keep score for viewers in real time.
Interviews: Catch players or coaches before or after the game for quick interviews. This is when the gimbal really comes in handy — when you're trekking across the field to catch up with Coach.
Behind-the-scenes footage: Cut to real-time footage of the sidelines or stands, enhancing viewers' sense of being at the game or event.
Commercials or ads: You can also use graphics or prerecorded videos to run commercials or show sponsor logos during your stream, letting you monetize your live video or do fundraising.
Multiview layouts: Use a picture-in-picture effect to add a dynamic feel to your stream. You can add in that sideline footage, a prerecorded player interview, or a commercial without taking eyes off the gameplay.
Adding remote commentary to your sports broadcast
Another important component of the ESPN treatment is the play-by-play and color commentary. You may have commentators on the sidelines, in which case you could bring them into your stream as you'd bring in any of your other camera angles.
Alternatively, you may have remote commentators in the press box or off-site completely. In this case, Switcher's Video Chat feature will allow them to join your stream in real time. (Depending on your Switcher plan, you can add up to five remote guests to a stream at a time, which is perfect if you're going for that GameDay talk show feel.)
To invite remote commentators to join your stream, all you need to do is start a Video Chat inside Switcher and send them a link. Each commentator can then join from any device with a camera and a browser, and they don't even need a Switcher account. You'll be able to control each guest's audio independently. And, of course, they'll be able to see the sports stream on their devices in real time — gotta cry "GOOOOOOOOAL" at the exact right moment.
Practicing before game day
I'd be a sorry coach if I didn't urge you to practice. Be sure to do a test run of your tech and streaming plan — network strength, camera placement, audio setup, etc. — before game day. If you're coordinating with others to produce the stream, involve them in the test if possible, ensuring everyone on your team knows their role. And then, once game day rolls around, you'll be ready.
Not yet a Switcher user?

Create your free trial

and start streaming sports online today!
Related Posts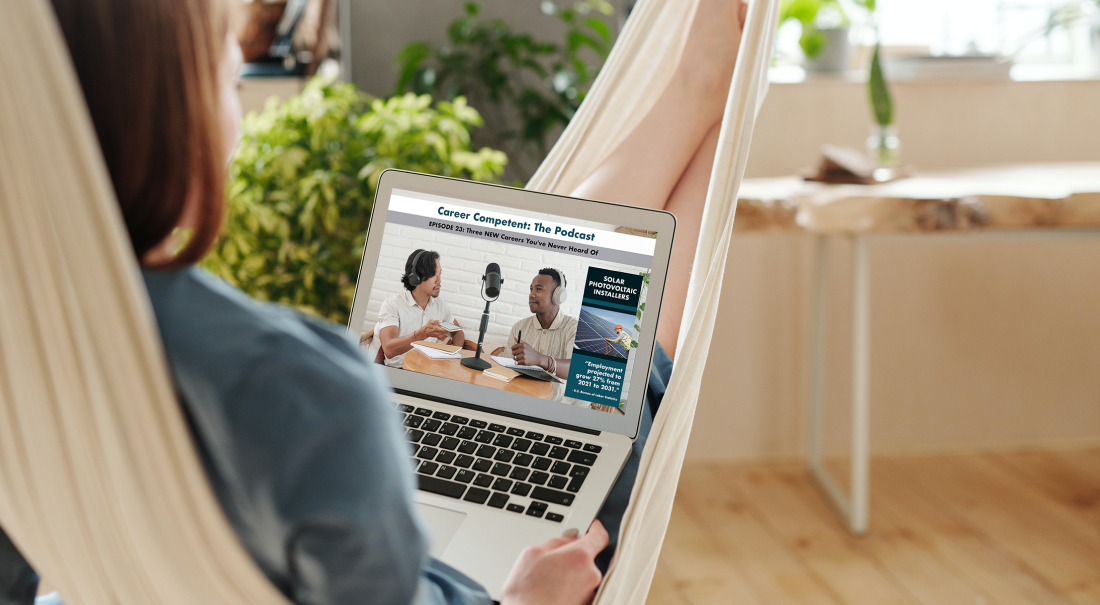 September 14, 2023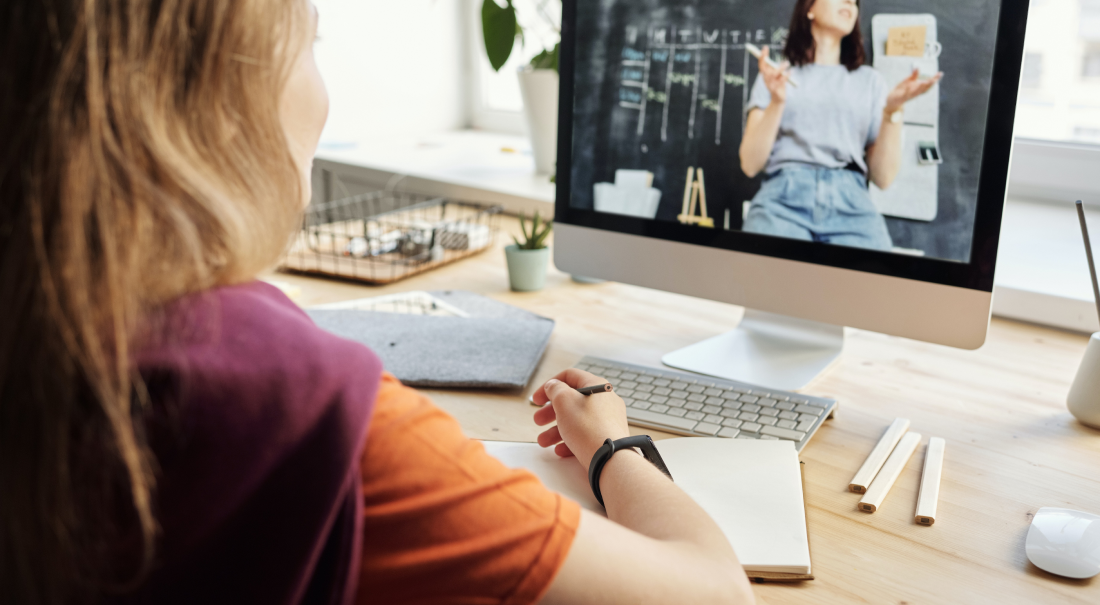 September 12, 2023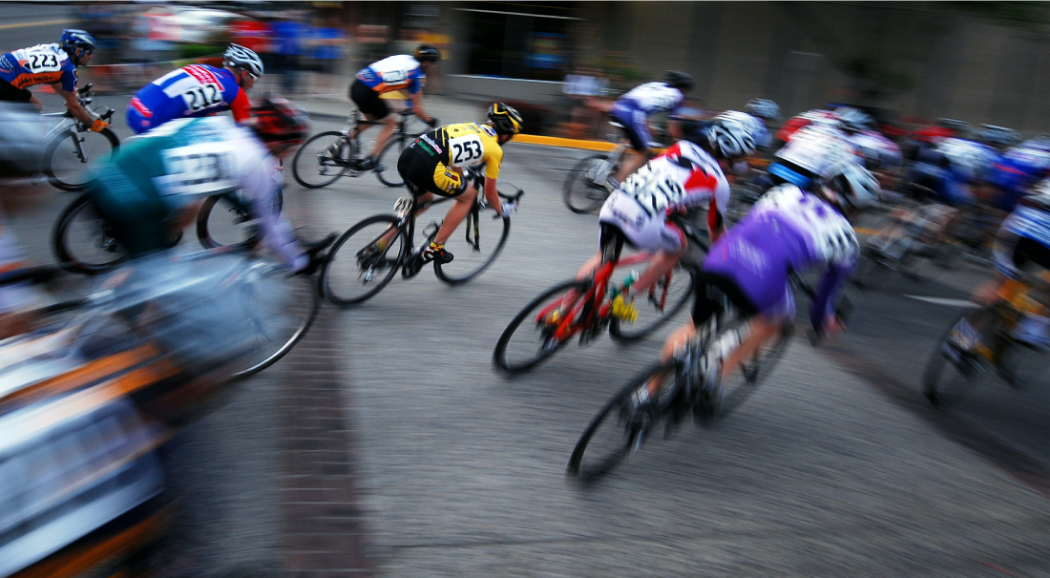 September 7, 2023