When was the last time you shopped on Amazon? I have to admit that I'm on Amazon regularly, and often I'm just browsing to see what unusual items or too-good-to-be-true deals I stumble upon. (This is how I ended up purchasing a desk fan that looks a lot like my dog, and frankly, I have no regrets.)
As Amazon's product catalog expands indefinitely, and (it seems) their net sales along with it, many people wonder how to make money on Amazon. It's possible to become an Amazon Vendor or Seller, but if you have an online following, one of the easiest ways is by joining an Amazon affiliate program. Affiliate marketing with Amazon allows individuals to earn commission on Amazon purchases just by recommending products to their audience.
Amazon Influencers vs. Associates
Amazon Affiliates/Associates/Influencers — if you've looked into affiliate marketing with Amazon, you've likely encountered these very similar (and sometimes interchangeable) terms. So what's the difference between the Amazon Associate program and the Amazon Influencer program?
Amazon Associate program
The Amazon Associate program (previously called the Amazon Affiliate program) is primarily for bloggers and content creators. As long as you have a website, you can apply to be an Amazon Associate. Once approved, you can create unique referral links for the products you recommend. Share your referral links on your website and platforms, and if your audience clicks that link and completes a purchase, you earn a commission.
When a follower clicks on one of your affiliate links, they don't need to complete the purchase right away for you to earn your commission. As long as they add the purchase to their cart within 24 hours and complete the purchase within 89 days, you still earn income!
Amazon Influencer program
Another facet of affiliate marketing with Amazon is the Influencer program, an extension of the Amazon Associates program. (In other words, all Influencers are Associates, but not all Associates are Influencers.)
Amazon Associates with an engaged following on social media can also apply for the Amazon Influencer program. Though you still get paid commissions, the Influencer program offers additional tools for building a presence and boosting returns, such as:
An Amazon Storefront 🏬
As an Amazon Influencer, you can customize your Storefront. In addition to your branding and voice, your Storefront is a hub for curated collections (called Idea Lists) and interactive shoppable content (like clickable photos, videos, and livestreams.)
A Storefront is a fantastic tool for effective affiliate marketing with Amazon. With a Storefront, followers can browse and discover your recs in one spot. You can also add captions and descriptions to further brand the experience, and explain to followers why you think a product is great. Storefronts also have vanity URLs, so it's a cinch to direct followers to your page.
The Amazon Live Creator app 🎥
Amazon Vendors, Sellers, and Influencers can use the Amazon Live Creator app to create shoppable livestreams.
If you're serious about affiliate marketing with Amazon, livestreaming on Amazon Live is essential. When you stream, you're more discoverable by Amazon shoppers. You're able to select products to feature and link on-screen, share promo codes, chat with viewers live, and even review analytics afterward.
How to maximize affiliate sales on Amazon
So you have an online audience and like to share your Amazon finds — how can you make money on Amazon as an Associate? Ultimately successful affiliate marketing with Amazon is a matter of selecting the right recommendations and getting them in front of your audience, which is a little easier said than done!
Recommend the right products
I recommend things on Amazon to friends all the time (see earlier comment about the dog-shaped desk fan), but selecting product recommendations for affiliate marketing with Amazon is a bit different. For starters, you need a plan for what, how, and why you recommend each product.
Know your commission rates 💰
Amazon sells millions of products, but product categories have different commission rates. If you're affiliate marketing with Amazon, it's key to understand the earning potential of any given recommendation. For example, the Luxury Beauty category has one of the highest commission rates at 10%. On the flip side, the Grocery category earns only 1%.
That's not to say you should only recommend products that give you the best commission rate — but it's important to know the ins and outs of the program and to be strategic.(Just because you technically can buy groceries on Amazon doesn't mean you want to spend your time trying to earn a 1% commission on asparagus spears.)
Keep in mind that commission rates fluctuate. In the weeks surrounding Amazon Prime Day, rates for certain product categories are often temporarily increased. This year the commission rates for the categories of Furniture, Sports, Luggage, and Personal Care Appliances are doubling, while Home, Home Improvement, and Beauty are more than doubling.
Find your niche 🧐
Remember that as an influencer, your audience comes to you for recommendations because they have a specific interest and value your opinion in that area. To that end, be thoughtful when selecting your product recommendations.
I follow a few influencers on Instagram who do affiliate marketing with Amazon, all with a specific niche or area of expertise: home decor, DIY home renovations, fashion, beauty, and so on. I don't visit the same Storefront to find recommendations for nail polish as, say, power sanders — not because I think manicures and power tools are mutually exclusive, but because influencers build audience trust by regularly demonstrating their knowledge base.
Curate your picks 🖼️
If you're trying to maximize your earnings while affiliate marketing with Amazon, the temptation is to recommend as many products as possible. If your audience is going to be on your Storefront discovering new products, why not recommend as many items as possible?
I compare it to shopping at a tidy boutique versus a flea market. Strolling a boutique is pleasant and most shoppers come across something they like. A flea market can be hit or miss, chaotic, and potentially a lot of work to find a treasure. Remember that "curation" is a process of being selective and intentional — an organized, well-thought-out collection of recommendations is easier for your followers to browse and ultimately more effective.
Create engaging content
Content first, recommendations second 👩🏾‍🏫
A list of product recommendations is straightforward, but not very interesting for your audience. Luckily there are countless ways to present product recommendations that are educational, entertaining, or both.
For example, you could bake recommendations into tutorials, product reviews, hauls, or buying guides. If your niche is fashion or makeup, you could frame recommendations within a try-on or a "how to style" piece. If you get creative, you'll find plenty of engaging ways to present product recommendations.
Where to share 📤
There are also many platforms and outlets for your content and affiliate links. If you're not sure where to share, explore sharing content on:
Websites and blogs: If you like to write, blogs and website content are great ways to promote affiliate marketing with Amazon. Share your recommendations right on your site, just make sure to mention that you earn affiliate income from those links.
Social media: Sites like Instagram, Facebook, and YouTube are ideal for affiliate marketing with Amazon. Share photos, videos, or informational graphics, and then add links to your bio or stories.
Amazon Storefront:Your Amazon Storefront is your hub for your Amazon recommendations. In addition to creating customizable Idea Lists, it's a great place to upload photos and videos.
Amazon Live: One of the most engaging (and one of our favorite) content types is streaming to

Amazon Live

. Stream to Amazon Live to feature and link products right on-screen, and get discovered by new followers browsing on the site.
There are plenty of formats and platforms for sharing content. Experiment with different styles and outlets to see what works for your niche, what feels most comfortable for your personality, and what resonates most with your followers.
Know your audience
Perhaps the most important element of successful affiliate marketing with Amazon is knowing your audience. Avoid making assumptions about what your audience wants to see — use the tools at your disposal to make informed decisions!
Many social sites offer built-in polling and questionnaire tools to get direct feedback from your followers. Review metrics wherever you post to see what gets the most engagement and how your followers interact with your content. Learn from your findings and always be prepared to shake up your strategy and try something new.
Pay attention to key times for sales
Seasonality plays a huge role in affiliate marketing with Amazon. This goes beyond simply tailoring your recommendations to the time of year. It also means recognizing the key times throughout the year when your audience is more likely to click your affiliate links and make a purchase. Among others, this includes the winter holiday season, Memorial Day, and Amazon Prime Day.
How to Maximize Affiliate Sales on Prime Day
Amazon Prime Day is Amazon's annual sale exclusively for members of their paid subscription service, Amazon Prime. In 2022, Prime "Day" will be a 48-hour event beginning on July 12. During Amazon Prime Day, members take advantage of doorbusters and lightning deals on countless items in every category across the site. For Amazon Associates, this event is one of your key earning opportunities! So how can you maximize your earnings on Amazon Prime Day?
Don't wait to get started
No matter what kind of content you want to produce, it's a good idea to get started early. Here are some things to think about in advance.
Take note of which categories have temporarily increased commission rates.
Explore early Amazon Prime Day deals to find product recommendations your audience will love — you can even share early deals (don't forget that your audience doesn't need to complete the purchase right away.)
Create plenty of Prime Day-specific content in advance, then share when deals are live. You can even batch upload videos to your Storefront.
Use built-in social media tools like countdown clocks and reminders so your followers keep Amazon Prime Day top of mind.
Optimize your Amazon Live streams
Plan your streams in advance 📅
If you plan to stream during Amazon Prime Day, prepare your streams in advance. Select product themes and formats (tutorial, product review, buying guides) for each show. Whittle down your list of recommendations to a few winning items to feature, making sure to include a range of prices. Finally, plan out your run of show, leaving plenty of room to engage with your audience.
Narrow your scope for discoverability 🔬
Be specific and descriptive when planning and naming your streams. A title like "Top 10 Prime Day skincare deals" is more likely to get clicks than something like "Amazon Prime Day deals." Remember that Prime Day is also a great time to be discovered by new followers, so think of every stream as a potential first introduction.
Level up your production value ✨
We're no strangers to affiliate marketing with Amazon, and we have tons of great tips for leveling up your Amazon Live streams. Using a live video editing tool like Switcher Studio allows you to add graphics, photos and videos, calls-to-action, and so much more.
You can boost your engagement and reach by collaborating with a guest host, and you can even add up to nine additional cameras. As an influencer, your persona is your biggest selling point. Turning your simple one-shot livestream into a multicamera show allows your audience to see your product recommendations without ever losing the connection of eye contact.
Stay active throughout the event
You've done the prep work, now it's go time! Once Amazon Prime Day is underway, make sure you're engaged and sharing real-time updates throughout. Set Amazon alerts so you don't miss out on new, trending, and lightning deals. Be ready to post updates, answer follower questions, and of course, stream!
Create, share, earn
As you can see, maximizing your affiliate sales on Amazon Prime Day isn't something you can make happen in just two days! Building your brand, growing your following, and creating content to share — invest in these ingredients year-round to maximize Prime Day affiliate earnings.
If you want to learn more about content marketing, creating great livestreams, and livestream selling, make sure to subscribe to Switcher Studio's blog! If you want to take Switcher Studio's features for a spin, try us free for 14 days.
Subscribe to the blog
Sign up to receive notifications whenever a new blog post is published. You may unsubscribe at any time.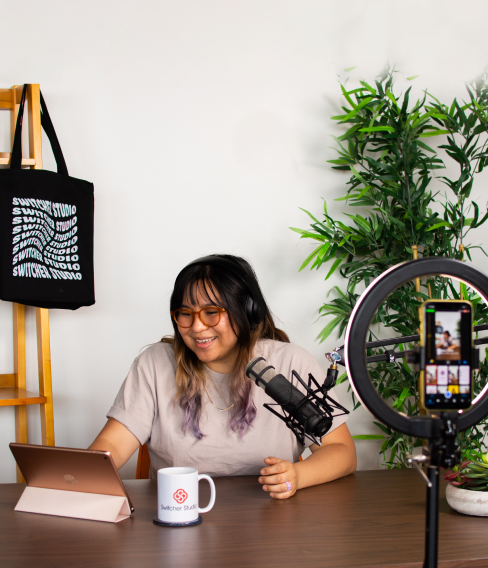 ---
About the Author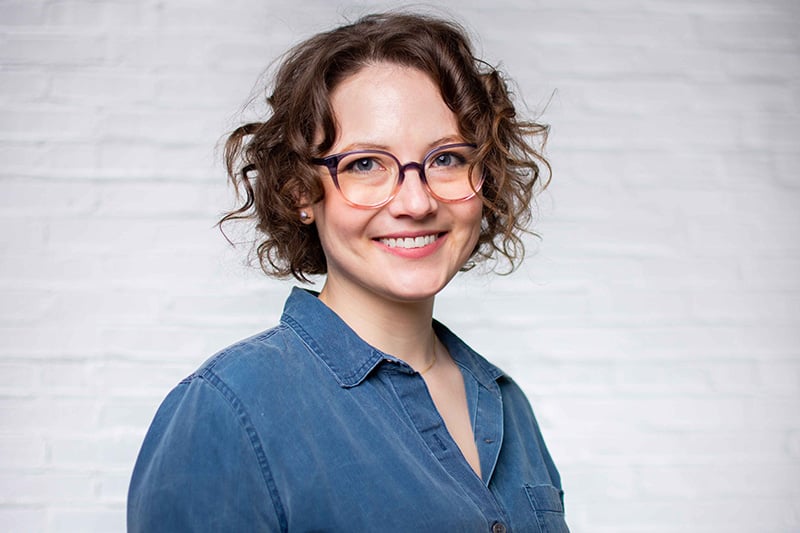 As Switcher's content strategy manager, Maddie inspires users to make the most of our leading-edge and ever-evolving features. With a background in nonprofit and advertising, Maddie loves to share Switcher's potential for using livestreams to create meaningful connections.