Whether you've just signed up for your first YouTube account, or you've been a creator so long that you say "Don't forget to smash that notification button!" in your sleep, one thing is resoundingly true: You could (and should) be earning recurring revenue from your content.
Earning recurring revenue from your video content is easier than ever, and one of the most effective approaches is creating an effective membership site.
Below, we'll list some membership site ideas to jumpstart your brainstorming session, but let's dive into a couple of important pieces first, like . . .
What makes a good membership website?
We've all been there — arriving at (and attempting to navigate) a clunky website. It's deflating, especially when you're trying to subscribe or sign up for an online community or e-learning course. In other words, when you're trying to give a creator or business your money!
A successful membership site needs to have a few simple things in order to function well for both the content creator and their subscribers:
Clear messaging and communication of value proposition
When someone arrives at your site, it should be immediately clear to them what they'll be getting out of a subscription to your content! And this works top to bottom—from your domain and hero image, to all the copy that's sprinkled throughout your website. Be concise!
Cohesive design and layout
Your membership site isn't a place to experiment with a smattering of fonts and aesthetics. You need simple, consistent design so that your prospective subscriber's journey is an easy one. (And, if you're worried about having no website design experience, don't be! There are plenty of affordable CMS website options out there that offer visually appealing templates.)
Quick and easy sign-up
Don't bury your payment gateway. This is where folks will see your pricing tiers and membership fees, and — more importantly — pay to become a subscriber and access your video content. This portal should be clean and direct in terms of its offering, as well as intuitive to navigate.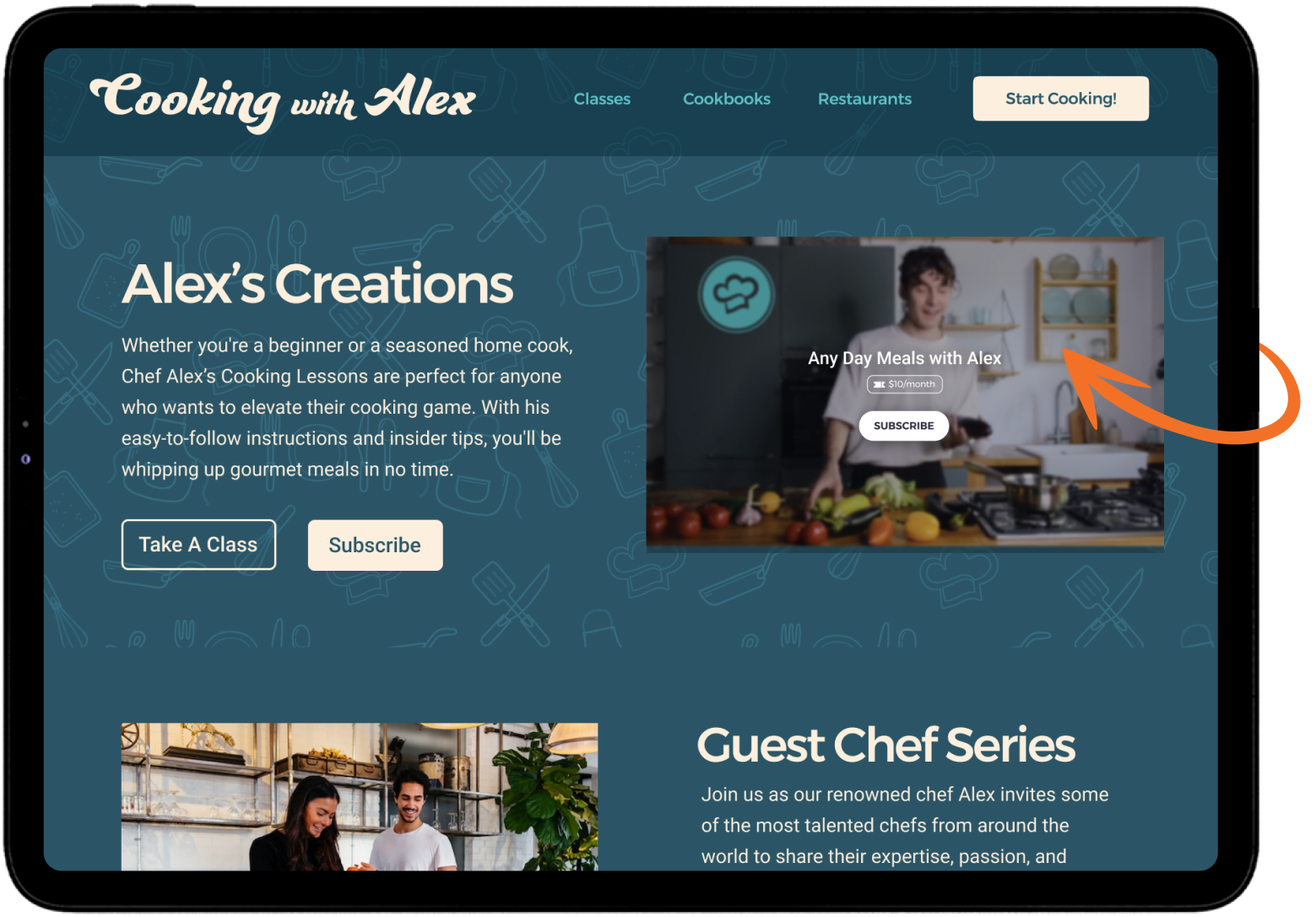 If you can check all three of these boxes while you are setting up your membership site, you're all but guaranteed to get your valuable content in front of the right people.
How do you structure a membership site?
When you're building your website (whether from scratch or using a template), intentionality is critical. Here's how we recommend structuring your membership site so that subscribers and soon-to-be subscribers get the absolute best experience (and want to keep coming back for more!):
Informative landing page
This is where your audience will arrive first, so your main landing page should instantly summarize what your video content offers, and how it's going to solve all of their pain points. If you offer a free trial, this is a great place to link to your sign-up portal. Your main landing page is also an ideal spot to showcase subscriber testimonials so that prospective members can learn about your site through the words of someone else. Never underestimate the power of a good user testimonial!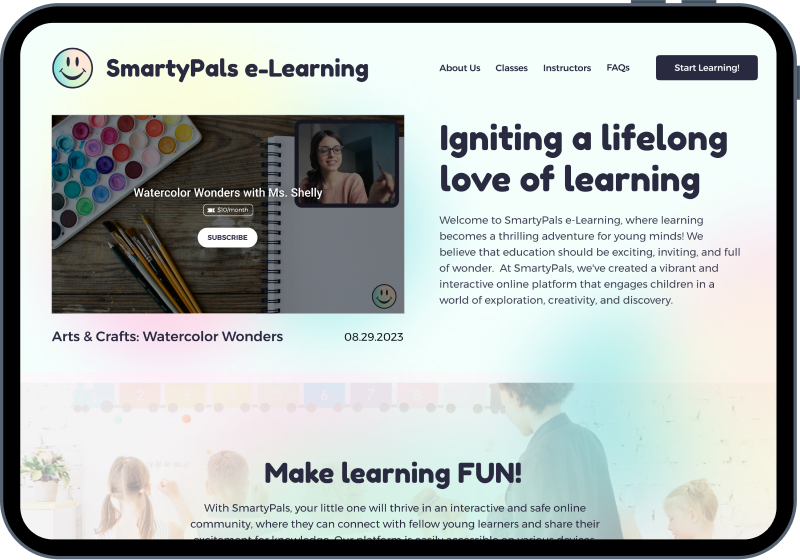 Links to your social media accounts
Look, whether you want to accept it or not, you're a brand! Obviously you are so much more than that, but you'll want to approach your business model with this kind of mindset, and that means directing folks to all of your active social channels. On your primary landing page, be sure to link to your Instagram, TikTok, YouTube or preferred social media accounts so that your audience stays connected with you and in the know.
Simplified navigation bar
You'll find the navigation bar at the top of most websites, and this is where you'll organize and categorize different pages, such as a blog, a contact form, or the SIGN IN button where your existing members will—yes, you guessed it—sign in to access your content. (Note: the SIGN IN button should be accessible from every page of your membership site. Your paid members are keeping the lights on, so it's important for them to be able to access your content quickly and easily.)
Organized library of content
How you sort and catalog all of your videos matters a great deal. We recommend organizing your content by lesson order. So, for example, if you're producing how-to cooking content, pull all of the introductory and preliminary videos to the top, and then sort them by cuisine and style. And, if you're able, include lesson previews to whet the appetite of your viewers.
E-store for merch
Everyone loves swag. And, if you don't currently have any T-shirts, mugs, or tote bags, you should strongly consider getting some merchandise created around your videos and brand. The folks at CafePress make this ridiculously easy — and you can even make dog T-shirts. T-shirts. For dogs. As if that's not reason enough, right?
Every membership site may be different in its offerings, but we have found that most websites follow the above structure. Yes, rules are meant to be broken, and we're not implying that this is the only way to become profitable, but these simple guidelines should be a good starting point for most people.
What are some membership site ideas?
All right, friends, this is what you came for. Here's a list of membership site ideas to inspire you as you get started.
Workout, exercise, and fitness (and mindfulness)

Who hasn't thought about getting into better shape—both physically and spiritually? Yes, the competition for fitness and guided meditation sites may be stiff, but that just means there's a growing market for experts in this field.

Teach a second (or third!) language

Sure, apps like Duolingo have created wonderful access to learning a new language. But your e-courses will stand out because of your personality and teaching style. Nothing (or should we say, nada) can replace the relational aspect that people bring to the e-learning space.

Traveling

If you're fortunate enough to get to travel a lot, and you document your experiences across the world through social media or a vlog, consider compiling all of your content onto a membership site. You'll be sure to attract a lot of people who are interested in visiting some of the places you've already traveled—and they'll want to know the best places to dine and lodge.

Video podcast

For all the podcast creators out there, this one's a no-brainer. Consolidate all of your video podcast content into one place, and market this premium content to your subscribers. The numbers don't lie: Nearly half of the podcast listeners polled here say they prefer video with their podcasts—and 15% said they'd pay to attend a live taping!

Faith and spiritual growth

Pew Research recently found that about a quarter of U.S. adults regularly watch religious services online. A lot of people are seeking spiritual connection online, and you don't have to be a church or a religious institution to meet these people where they are — you just need passion, insight, and empathy.

News and pop culture

World news and pop culture headlines seem to shift every half hour. Sometimes more frequently than that. If you have a deep interest in speaking to topics that fall inside these categories, you should take your content in this direction.

Business and entrepreneurship

The great thing about entrepreneurship is that it spans across multiple topics. Someone might love creating cross stitch artwork but doesn't have a clue how to market themselves. Boom — that's where you, and your membership site, come in.

Hobbies and special interests

Fly fishing, stamp collecting, candle-making: The list goes on and on. Find your niche and run with it. It's been said that the more specific you get with your content, the more wide appeal it has. (Remember fingerboards? That community is alive and well.)

Arts and personal projects

And speaking of hobbies . . . If you have a connection to visual art, pottery, sculpting, or any other art form, this is definitely the lane you want to be in. People consider art a form of therapy, and there are countless individuals waiting for the instructor to inspire them.

DIY

Who doesn't loathe paying a plumber an astronomical fee just to fix a leaky faucet? If you have some cost-saving DIY tricks up your sleeve, like how to change the oil in your car or patch up a hole in the drywall, then WHAT ARE YOU DOING? We need your membership site!

Animal care and training

Everyone wants to adopt a puppy, but not everyone wants to put in the work to care for and train their puppy to develop good, behavioral habits. You're here to demystify animal care and training for the rest of us.

Personal finance

Deciding what to do with your finances, and where to invest them, can be daunting. There's a big need for experts to come in and lay the groundwork for budgeting and investing.

Beauty and skin care

At-home Botox parties are all the rage right now. But when it comes to overall skin care, we need experts to guide us through safety measures and best practices.

Specialty cuisine and cooking

GrubHub and UberEats ain't cheap. If you can market yourself in the right way and tap into an audience that's hungry for tips in the kitchen, you'll have no problem scaling your channel and growing your following.

All things gardening

Remember all those raised garden beds you saw flooding your social media feed during the pandemic? Sadly, many of those have been abandoned—but only because folks need someone like you to encourage and educate them how to create a sustainable garden. (Or maybe they just want to know how to keep weeds out of their rose gardens?)

Children's content

No, we can't all be Blippi. But kids and young people watch a lot of video content — to the tune of 71 billion views. If you have a quirky personality and a passion for educating young people, this is definitely your wheelhouse.

Music courses

There are more than 1,500 known musical instruments in the world. If you're an expert musician looking to break into e-learning, you've picked a great topic.

Sommelier classes

In 2021, Americans consumed 1.1 billion gallons of wine. With vineyards spread out all across the country, it's probably a safe bet to invest some video content into this market.

Creative writing

Authors like Brandon Sanderson have smartly taken all of their creative writing courses and made them available online. Budding writers have more access to publishing and writing insight than ever before.

Coding and web development

Did you know that, according to Yahoo Finance, the coding bootcamp industry is projected to reach $3.6 billion in 2027? Yes, a lot of people are wising up to this growing industry and desperately want in.

Tools and software training

Skills in Photoshop or video editing tools will go a long way in creative fields. There are a lot of young people coming out of high school who are considering foregoing college in favor of learning a specific trade.

Fandom

If you like to nerd out over sci-fi movies, fantasy books, or role-playing board games, there's a strong chance there are folks out there who want to nerd out with you.

Carpentry

Creators like The Honest Carpenter recognize just how many people want to learn and grow their skills in woodworking. Plus, it's the kind of trade gig that's always in demand.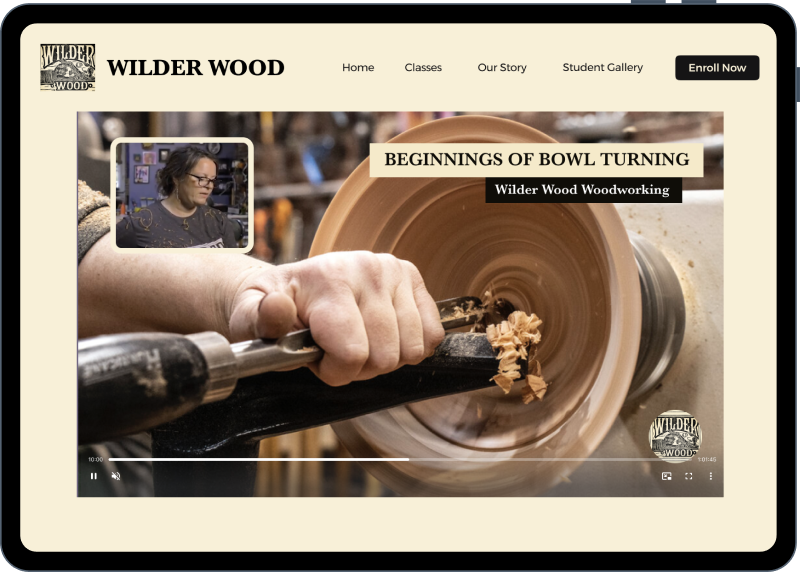 Go forth and earn!
Now that you've got your membership site picked, you're ready to launch your website and start earning revenue on your video content. And affordable tools like Switcher Studio are here to make your life easy.
Switcher makes it simple to create an all-in-one video subscription platform. Because one subscription is all you need to create, share, and monetize your premium content. Switcher also integrates with any website and allows for hosting content libraries and streaming live to your site. This helps you eliminate churn while engaging with your audience in exciting ways.
Are you ready to give Switcher Studio a shot? Explore our features and try it free to see first-hand how it can impact your growing platform!
Subscribe to the blog
Sign up to receive notifications whenever a new blog post is published. You may unsubscribe at any time.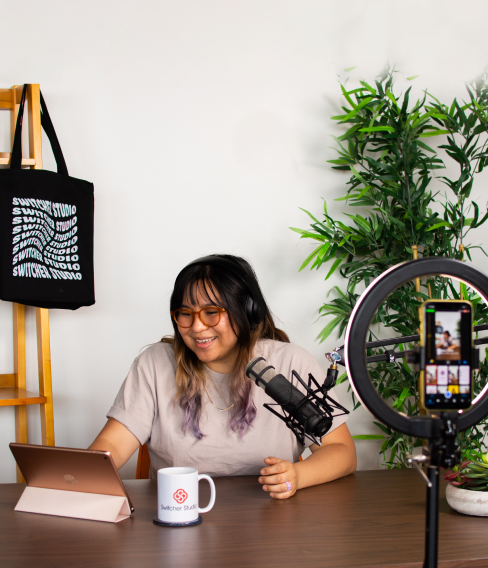 ---
About the Author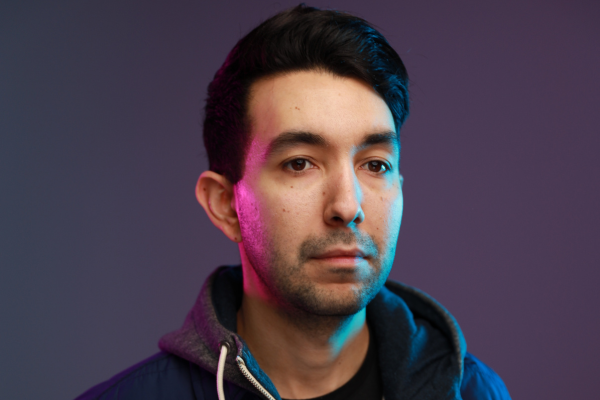 Julian R. Vaca is an actor, writer, and marketer. His work has appeared in The Nerd Daily, Writer's Digest, and more. His debut Young Adult series "The Memory Index" is available wherever books are sold. Connect with Julian on Instagram: @JulianRayVaca