Even if you've never live streamed from your smartphone, there's a good chance you've tuned into at least one Instagram, Facebook, YouTube, or Twitch live stream. According to Statista, there were 7.2 billion hours of content watched on Twitch last year across three months . . . and that's just gaming live streams! That doesn't include unboxers, health and beauty experts, musical artists, or any other type of content creator. Regardless of the content being streamed, one of the most important aspects of live streaming is good audio — which is why it's important to know your microphones for mobile live video before streaming your own content.
How do I choose a microphone for live video?
Nothing kills the vibe of a video quicker than distracting background noise and poor sound quality. It seems obvious, sure, but it's worth underscoring: Audiences need to be able to clearly understand what you're talking about when you live stream.
And what you're live streaming will have a huge impact on the types of mics you consider buying. For example: A creator who is live selling products to their followers has a distinctly different set of needs than a fitness instructor.
The content you're streaming and the environment you're in will inform the decision you make when it comes time to purchase microphones for live streaming.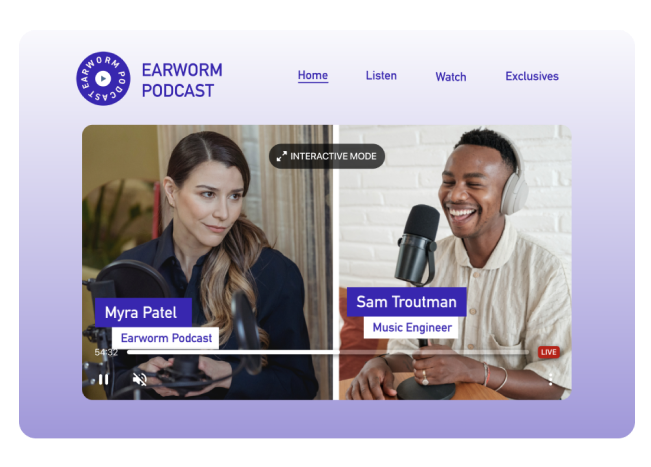 What are the challenges of recording live video?
Creators who record live video on their smartphones should consider a few things before getting started to overcome potential challenges:
Controlled (or uncontrolled) environment
Choosing where to live stream is important, but that might be dictated by the type of content you stream. Churches and religious institutions likely need to be streamed from a stage, which could present challenges with acoustics and echoing. Think through where you're going to live stream first, then consider how that location will impact your production.
Reliable internet or service
Look, if you can't connect to a reliable WiFi network, or if your mobile carrier's service is spotty, you're going to have a difficult time reaching your online audience. (I know, I know . . . duh!) But this is a crucial component of planning ahead. If you're an e-learning instructor and you're thinking about doing recurring live events for your paid students, a strong internet connection is a must to avoid audio drops and the dreaded pixel-face distortion.
Dwindling attention spans
One recent study found that attention spans average about two-and-a-half minutes on any screen before people move on to something else! It's important to lead with compelling content right out of the gate so that you're engaging and holding your audience's attention.
Which mic is best for mobile video recording?
Here's a roundup of some of our favorite mics for mobile video recording. You'll find everything from solid directional microphones to affordable, top-rated lapel mics that come with all the bells and whistles:
TeoTeeo: 2-pack wireless lavalier microphone
Great for mic'ing two hosts at a time with a quick and easy set-up. Plus, at only $40, you won't break your budget.
Sennheiser: Directional on-camera microphone
While it's nearly double the price of the TeoTeeo lav mics, this directional mic is compatible with both smartphones and DSLRs. Plus, Sennheiser is a trusted authority in the audio world.
Movo: Shotgun microphone
One of the great things about Movo's shotgun mic is its clarity and effectiveness in reducing handling and shaking noises. Plus it's completely battery-free, instead drawing power directly from your smartphone or camera.
RØDE: Noise-reducing microphone
If you anticipate live streaming from loud, busy locations, this RØDE directional mic might be for you. Its directionality reduces surrounding noises to focus on exactly what you're filming — ensuring your live streams sound clear and intelligible.
Movo: Omnidirectional lavalier microphone
Movo makes the list twice, and for good reason. This mic is a top choice on Amazon because of its compatibility with multiple iOS devices and reliable quality. This one comes with a windscreen, a nifty travel bag, and more.
Saramonic: Mini condenser microphone
Here's arguably the best bang for your buck. This "SmartMic" has a multi-directional head, allowing you to angle the mic for flexible recording options that are perfect for musicians, live sellers, or just spontaneous recording.
How can I use Switcher Studio for live video recording?
You've got your smartphone, you've got a mobile microphone, and — most importantly — you've got something to say. Now what? Tools like Switcher Studio provide a ton of features to content creators like you looking to stream your live videos easily, professionally, and affordably.
Edit live
Stream (and record) from iOS. Control your video production from the palm of your hand with Switcher's iOS live streaming app. Tap to choose your streaming destinations, switch camera angles, add livestream graphics, screenshare, and more.
Multistream
You can reach multiple streaming platforms with just one event. Select up to 30 destinations when you create a Multistream with Switcher, dramatically increasing your reach without any additional multistreaming software. It's both a video switcher and a live stream encoder — in your pocket.

Add pro-quality visuals
You can elevate your mobile live streams to professional levels. Give your audience a stunning viewing experience by creating professional live streams that feature graphics, text, titles, logos, lower thirds, prerecorded video, custom layouts, and more.
Embed streams and videos
You can also embed your live videos almost anywhere. Using the embeddable Switcher Player, turn your webpages into private content channels without competing ads cluttering up your site.
The best part? With just one subscription, Switcher gives you everything you need to monetize, share, and create compelling live video content. Try it completely free for 14 days.
Subscribe to the blog
Sign up to receive notifications whenever a new blog post is published. You may unsubscribe at any time.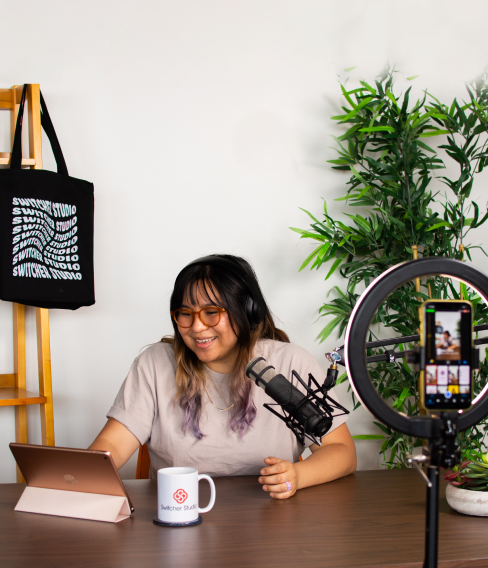 ---
About the Author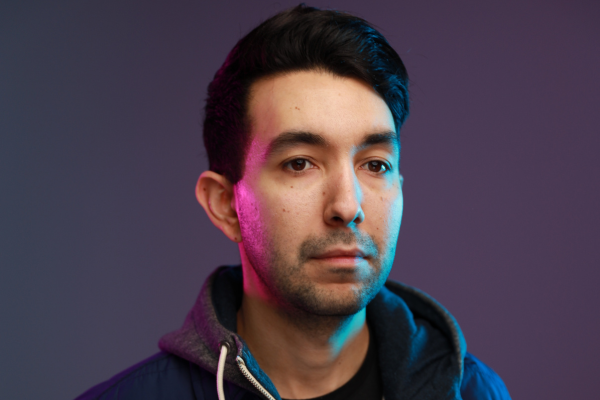 Julian R. Vaca is an actor, writer, and marketer. His work has appeared in The Nerd Daily, Writer's Digest, and more. His debut Young Adult series "The Memory Index" is available wherever books are sold. Connect with Julian on Instagram: @JulianRayVaca