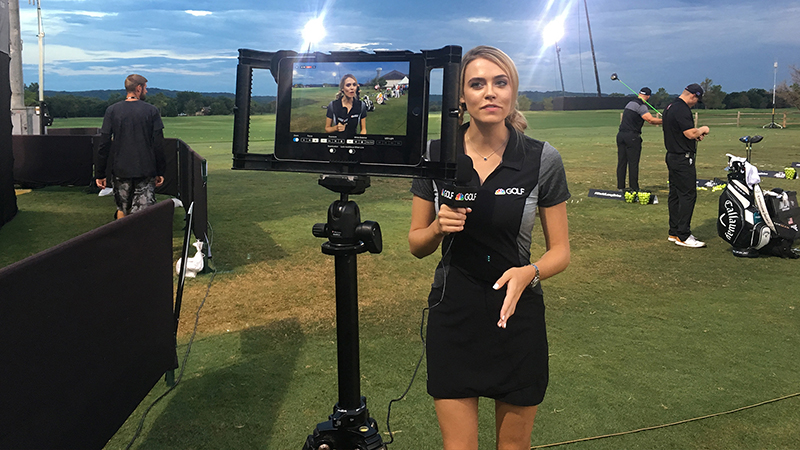 An interesting shift has happened in journalism training just in the past decade or so. When I was in undergrad, journalism students were required to have DSLR cameras and voice recorders. We needed them for our photojournalism, multimedia, and newswriting classes. By the time I was in graduate school, just a couple of years later, journalism students were required to have iPhones (yes, iPhones specifically). And those we needed for, well, everything.
It's no wonder iPhones are a staple for aspiring and established journalists alike. What blogs and social media did for news gatekeeping, the iPhone did for news technology. Now we're all gatekeepers, and we all have in our pockets the tech needed to record, photograph, film, write, edit, polish, and publish a multimedia news piece. That brings a whole new meaning to freedom of the press.
We've curated a list of must-have apps and resources that will take your already amazing iPhone and deck it out to be the ultimate mobile journalism tool. So check out our list below, and add your own favorite resources in the comments:
Note-taking app: UpWord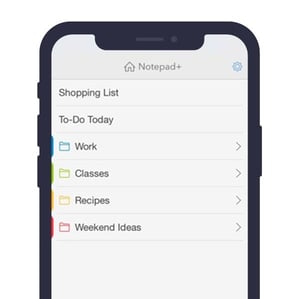 Whether you're taking notes during an interview or jotting down story ideas, you need a note-taking tool that has just enough functionality — too much functionality ends up overcomplicating what should be quick and simple. I love UpWord because it lets you create new notes or lists with just two taps. You can type notes easily and format text and lists (think bold, bullets, or struck-through) with quick, intuitive gestures. You can also use the iPhone's built-in dictation tool to dictate notes. The app lets you set reminders related to notes, save shortcuts for your most important notes, and categorize notes in color-coded folders. You can also search notes, send notes to others, and sync notes to other devices using Dropbox. It's like your trusty top-bound has been brought into the 21st century.
Composition/writing app: Scrivener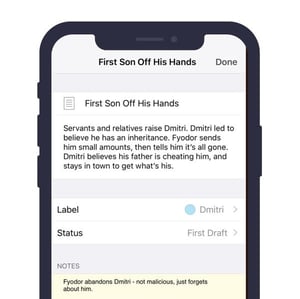 Scrivener is in a league of its own when it comes to writing tools. A cult classic among long-form writers, Scrivener is primarily known as a Windows and Mac desktop app. But now it's available as an iOS app, making it perfect for journalists who are writing stories on the fly. The app offers simple but powerful composition tools for your writing, plus tools to keep your documents and your mind organized. Most importantly, Scrivener makes it easy to store and access your reference and research materials right alongside your writing. So if you need to reference interview notes, previous articles, web pages, images, or videos while you're composing, you can stay in one app the entire time. Easy sharing and Dropbox-syncing also let you send your piece to your editor, export it to publish, or sync it with your desktop apps instantly.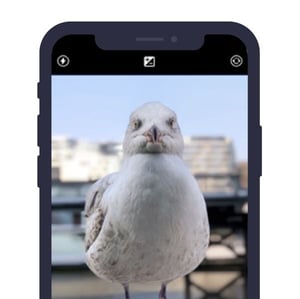 Filters may look cool on your Instagram photos, but they can pose ethical problems for photojournalists whose job is to report the news accurately. So for mobile journalism, you're better off with a powerful camera app than a powerful editing app. ProCamera gives you DSLR-style control over your iPhone camera, letting you shoot in auto, semi-auto, or manual mode. Like a DSLR, it lets you adjust shutter speed and ISO, making it easier to shoot in low light. Plus, the fullscreen trigger and timer features make it easy to get the right shot at the right time — and the ability to shoot in raw ensures you'll preserve the most data for the highest-quality photos.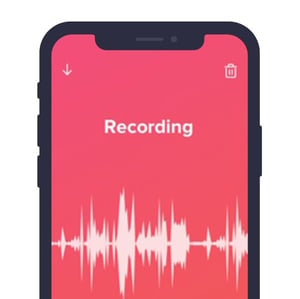 I personally think Rev.com is one of the best new tools for journalists in the past several years. The site offers audio transcription services starting at $1 per minute, and it saves me so 👏🏻 much 👏🏻 time 👏🏻 that I used to spend relistening to interviews and then transcribing quotes. Whether you want to pay to have your interviews transcribed or not, Rev's free voice-recording and call-recording apps let you easily record and save audio of your conversations, so you never need to worry about whether you have a recorder on your person. And if you do want to send your audio off for paid transcription, it only takes a single tap. Remember though, you may need to ask your interviewee if it's OK for you to record the conversation — different states have different laws regarding recording without consent.
Audio-editing app: Ferrite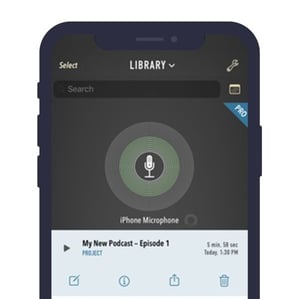 Sometimes you want to take those voice recordings and turn them into something a little more polished — whether to send off to a radio station, upload as a podcast, include with a written piece, or place over a slideshow or video. Ferrite lets you import audio files (or record them directly within the app) and then edit them on your iPhone. It's easy to cut and rearrange snippets of the audio, and you can also add and edit multiple tracks within one project. This app lets you do just about everything you might want to do to audio: adjust and fade volume, automatically remove silence/tighten gaps, control dynamic range, reduce noise — the list goes on. And the interface is super intuitive, letting you rearrange, crop, and duplicate audio sections with simple gestures. You can also create audio templates that are useful if you're creating the same type of recording (like a podcast) repeatedly.
Livestreaming from the scene of breaking news from your phone is, in my opinion, the pinnacle of mobile journalism. (Remember when on-site broadcasts took massive cameras and sat trucks?) Switcher Studio lets you create and edit livestreams in real time, so you end up with a fully polished live news show and no post-production. This is perfect for when you're anticipating a mobile broadcast, but it's also a useful tool to have in your pocket all the time because you never know when news is going to break. Switcher lets you stream to Facebook, YouTube, your own website, and many other platforms. You can sync multiple iPhones and iPads (up to 9) to create a multicamera stream, and you can add text (like titles and lower thirds) in real time. Switcher also lets you roll in graphics, photos, and even prerecorded video — all while streaming live. Because you can save these assets to your account, you can go live at any moment and know that your branded assets are ready to go. If you don't want to livestream, you can also use Switcher to film and live-edit multicam video for later, and you can export the auto-synced footage in HD. (By the way, make sure you've made an account on the Switcher website to get full access to the Switcher app.)
Graphic design app: Canva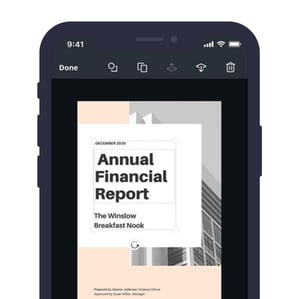 No matter the type of content you're publishing — text, video, audio, or photo — you'll likely need some sort of feature graphic to accompany it. Most content management systems ask for a feature image that's used as the preview image on Facebook or the card image on Twitter, for instance. The Canva app lets you choose from a number of design templates or enter your own custom dimensions for a design. You can then add colors, images, filters, text, shapes, illustrations, and more. It's like a super simplified, super intuitive Photoshop on your phone, perfect for making graphics to run with your piece.
Copyediting app (er, tool): AP Stylebook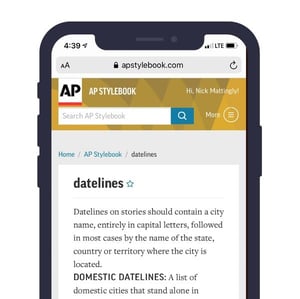 OK, so this isn't an app, but if you write any copy at all, you need a subscription to the AP Stylebook online and a bookmark on your phone for their website. Copy errors look sloppy even when you're reporting on the fly. The online Stylebook is super easy to search and navigate, and you can also favorite entries that you have to turn to time and again. (I, for instance, can never remember which cities can stand alone in a dateline, and which need a state name, so I look it up all the time.) If you choose not to follow all the AP rules, you can also create custom entries for your house style.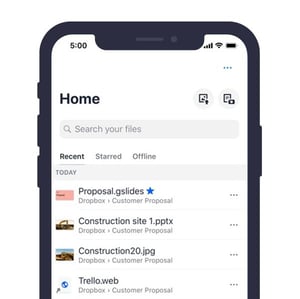 When you're dealing with an excess of photos, videos, graphics, audio recordings, and written content on your phone, you need a way to back it all up and sync it with your computer. Similarly, you may want to access your computer's files even when you only have your phone. Dropbox lets you store and access files easily from any device, making your phone and your computer into extensions of each other. The subscriptions are super affordable, and the interface is intuitive, mimicking the iOS interface you're familiar with. (Dropbox's Mac app interface also mimics that of the OS — you can even set it so that your Dropbox files show up alongside local files in your Finder.) Dropbox basically ensures that your files are always safe and always with you. It's also easy to share files with others, so you can share your multimedia pieces with your editor before you publish if that's your preferred workflow.
---
So those are our faves, but we want to hear yours as well. Which apps would you be lost without? What's a tool every mobile journalist needs?
Related Posts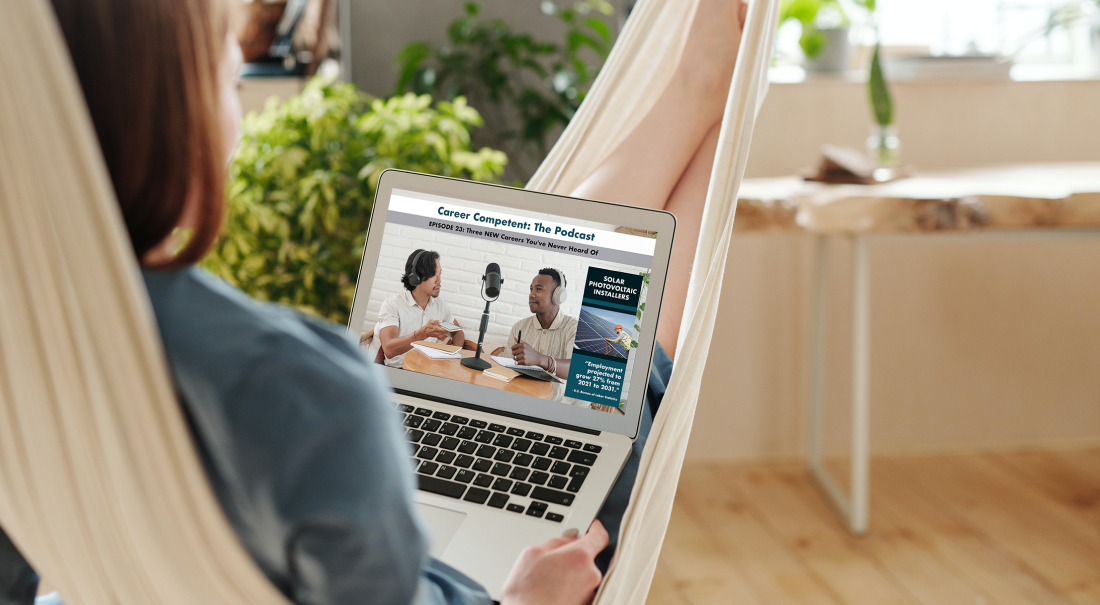 September 14, 2023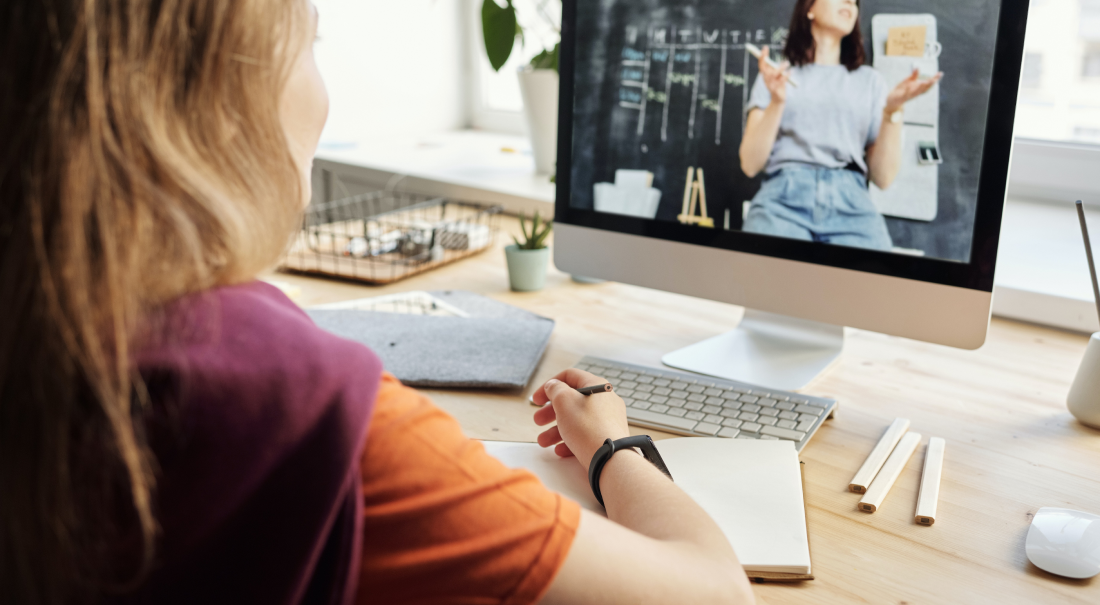 September 12, 2023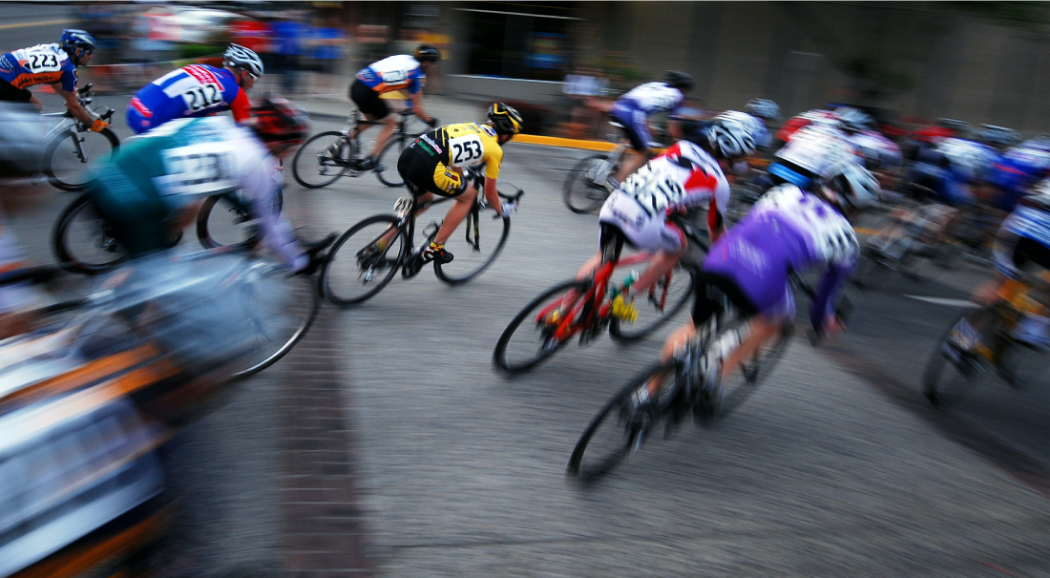 September 7, 2023