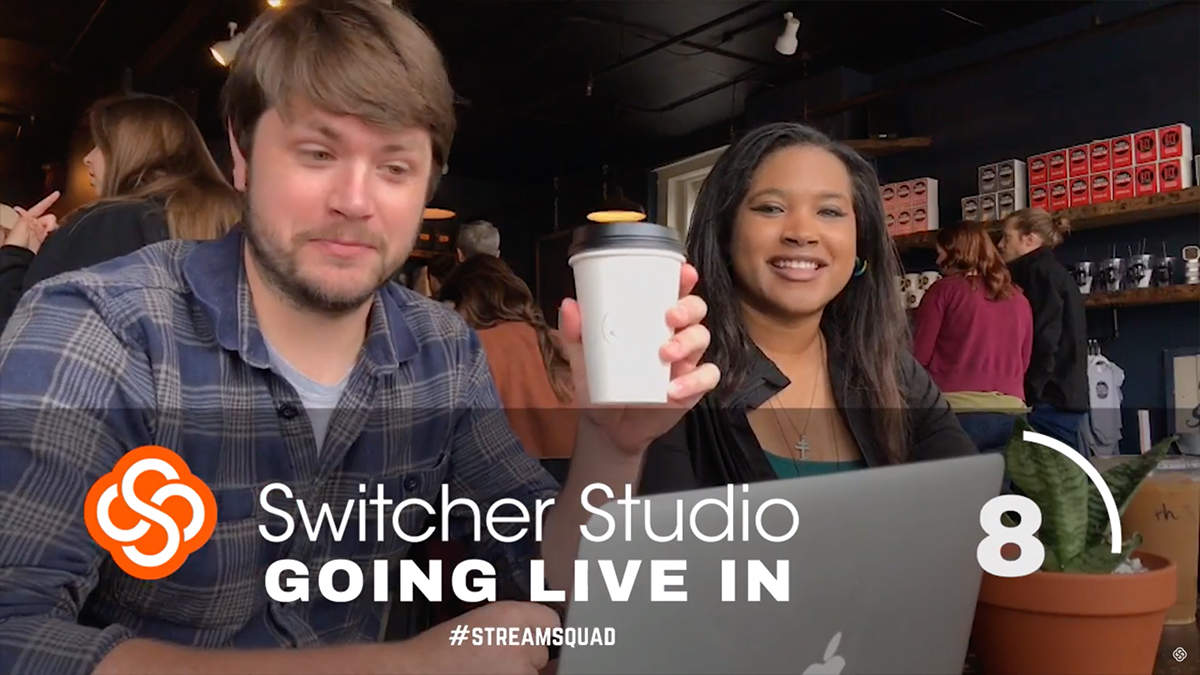 A quick way to add production value to your livestreamed videos is to add a countdown to the beginning of your stream. A countdown will say something like "Broadcast will begin in 30 ... 29 ..." etc. It makes your streams looks professional and also gives viewers a chance to get settled before the show starts.
Here is an example of a countdown video intro we've used in Switcher's in-house livestreams:
To see more of our videos, check out Switcher Studio's YouTube channel.
So let's look at creating a countdown for your livestreams. I have added a couple of free download links to get you started.
Free countdown videos for your livestreams
The first is a simple video file with a 25-second countdown and the words "Going Live in [Number]." Because this video is a transparent overlay, you can bring it into any video editor and add video files behind it and music on top. This will give you an intro much like ours above.
Download this simple countdown timer overlay.
The second is the same 25-second countdown, now on top of a generic background. This one is great if you don't want to create your own countdown video. You can also add your own music to it.
Download this generic countdown timer.
How to add a countdown timer to your live videos
Whether you've chosen one of these countdown timers or you've made one of your own, adding a countdown to your livestream is easy with our live-editing app, Switcher Studio. Switcher lets you roll prerecorded videos (like countdowns, openers, credits, etc.) right into a livestream in real time, and it lets you stream to Facebook, YouTube, Twitch, LinkedIn, Microsoft Stream, or almost anywhere else.
Our Help Center has an in-depth article about bringing prerecorded videos into Switcher, but here's the short version.
Inserting your countdown timer into Switcher Studio
If you don't already have a Switcher Studio account, start your free trial here. Then download the Switcher app.
Open the Switcher app on your main switching device, log in, and tap Use as Switcher.
Tap the blue + button, which is located at the bottom of the Sources/Production panel.
Tap Video.
Tap the location where your video is stored (Photo Library, Switcher Cloud, etc.)
Tap the video you'd like to import.
Playing your countdown timer video during your livestream
Now that your video is in Switcher Studio, you can add it to an active livestream.
When you are ready to play your countdown, tap the countdown timer video asset that you added to the Sources/Production panel. The video will automatically start when you tap it (or when moved from Preview to Live if you're using the Preview window).
Watch the yellow progress bar at the bottom of the video asset in the Sources panel — it shows how much of the countdown timer video has already played.
When the countdown timer video ends, tap a camera view or full-screen asset to move on with the production.
Again, for a more detailed look at this process or more info about streaming with Switcher, check out our Help Center.
You are now ready to knock your next livestream out of the park with a professional-looking countdown intro.
---
Switcher Studio makes it easy to add a countdown intro to your live video. Try it out today with a free 14-day trial.
Related Posts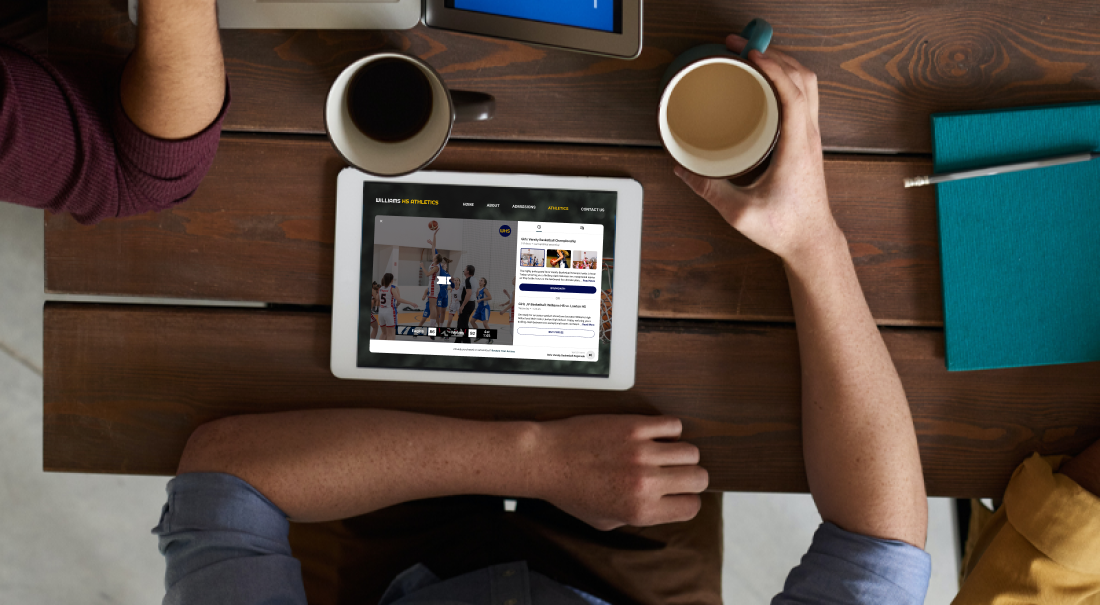 September 22, 2023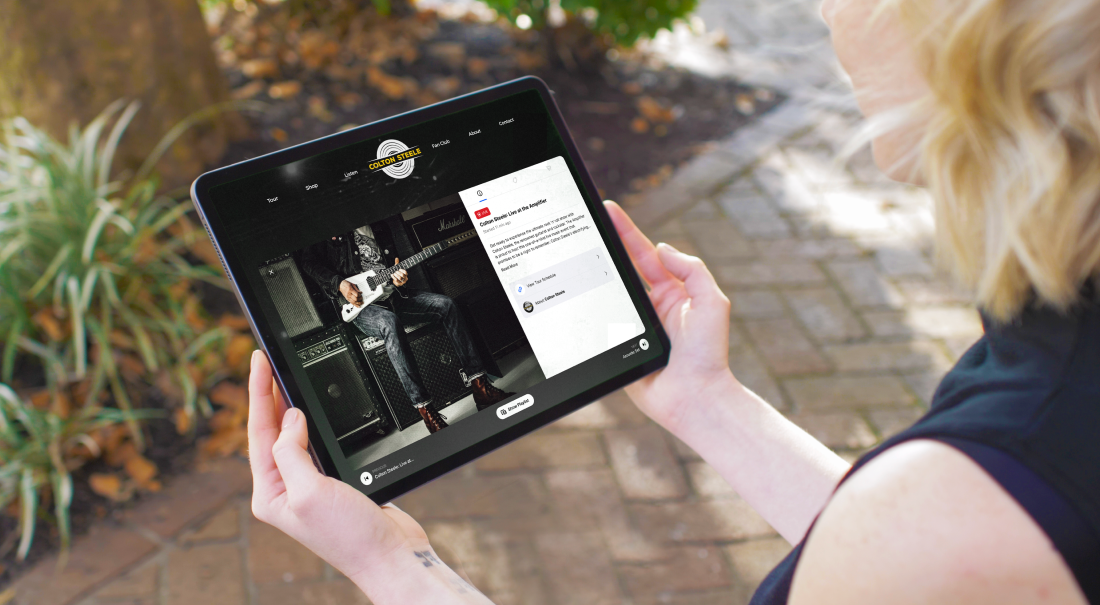 September 22, 2023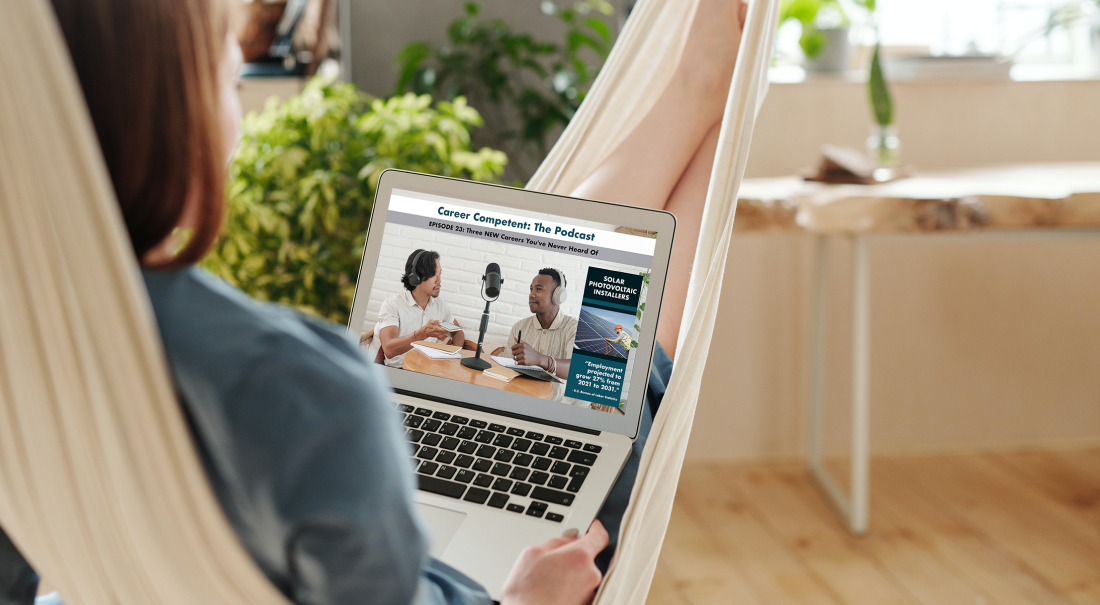 September 14, 2023