To many people, livestreaming is a hobby, or it's "that new fad" that people are obsessed with on Facebook. Whether on Facebook, YouTube, Periscope, or more, live video has been everywhere for the past few years, and it is being used for all kinds of reasons. Want to see how a friend's vacation is going? They might be streaming it. Bored in an airport waiting on your flight? Boot up your phone and share your boredom with friends and family. Live video is making social media easy.
To others, livestreaming is more than just a hobby — it's a way to promote a business, showcase important members of their community, and share memories of a person's life. While some of these newer companies aim for Hollywood Heights, others prefer to just help out around in the community.
Located in Bristol, Tennessee, Tim Flannagan (a.k.a. "The Video Guy") has made a living out of mastering video marketing and using it to benefit businesses and community members. A finalist for many small business awards throughout Tennessee, Flannagan loves being able to use his craft to help others, and in recent years he has built his company around the multi-camera streaming features inside the Switcher Studio app.
Who Is "The Video Guy"?
Tim Flannagan has been making films and videos for over twenty years. He received his initial training from a company called The Video Business Card, and this training has helped him learn how to cater his videos to businesses. Since then, he has developed numerous video projects, including The Video Birthday Card, The Video Save The Date Card, The Video Wedding Invitation, and The Video Christmas Card.
One of Flannagan's most memorable projects that he says will stick with him forever was when he was asked to livestream the funeral of Thomas Trent. Trent was a fourteen-year-old high school student from Bluff City, Tennessee who sadly took his own life after being bullied. Trent's parents asked for the funeral to be livestreamed to help to get the message across that bullying is unacceptable and ruins lives.
"No parents should have to go through what this family did," Flannagan says, reminiscing on the experience. "I was honored to be able to tell their son's story."
It was Flannagan's enthusiasm about video production that led one of his first clients, Chef Anna, to refer to him as "The Video Guy". That name stuck, and since then Flannagan has been able to turn "The Video Guy" into both a successful and recognizable brand.
What's In The Video Guy's Video Studio?
Flannagan's current setup consists of iPads and iPhones. The iPads and iPhones are all stabilized using iOgrapher cases, and are connected via the Switcher Studio app. This is all that he requires to produce high-quality videos for his clients with a quicker turnaround time than most companies.
"All of my livestreams are done with iPads connected to iOgrapher cases which are always conversations starters when people watch me work," Flannagan explains. "When I show them how I basically have a mobile television studio using Switcher Studio, they are always amazed by the technology."
Flannagan discovered Switcher Studio by doing a simple Google search for "video switching software". After signing up for the service, he hit the ground running. Switcher Studio allows Flannagan to brand all of his streams using logos and lower-thirds graphics. He also loves being able to insert videos using the new Switcher Go app, and Flannagan is excited to have that same video insertion available in Switcher Studio before the end of February 2017.
Switcher's customer service also gets two thumbs up from Flannagan. "I love how accessible customer service is with Switcher Studio," says Flannagan. "Every time I have a question about something, they get back to me in less than twenty-four hours! Outstanding!"
Upcoming Projects
Flannagan's current pet project is "The Voice Of The Vikings", a sports-related show. The Voice Of The Vikings is livestreamed every Wednesday night from a local restaurant, and it features interviews from both the coaches and the players of a local high school. Flannagan also sells advertisements that play during the show's breaks, and he posts the sponsor's business logo during the broadcast for further promotion.
"My latest advertiser, Ken Hearne with Kars-R-Us, contacted me a few days after his commercial aired on The Voice Of The Vikings and told me about all of the good comments he got on the commercial, " Flannagan reports. "Using Facebook Live is like having your commercial running 24/7 because all of the shows are archived. So, every time someone views a show, my advertisers still get seen and promoted. You can't do that with standard television!"
In the future, Flannagan hopes to do livestreams of local Country Commissions meetings using Switcher Studio. Meanwhile, you can check out more of what The Video Guy has accomplished via his YouTube, Facebook, and personal website.
Subscribe to the blog
Sign up to receive notifications whenever a new blog post is published. You may unsubscribe at any time.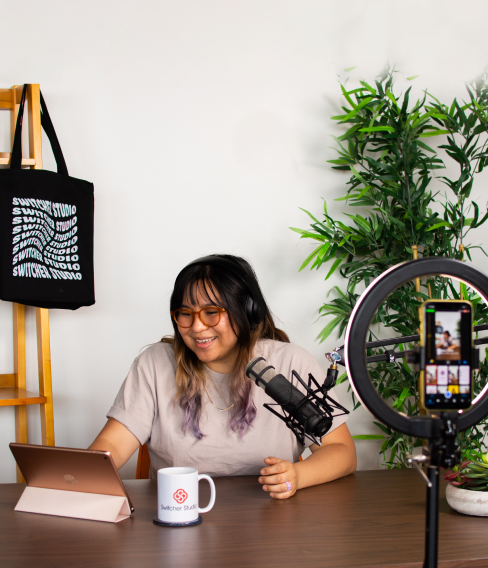 ---
About the Author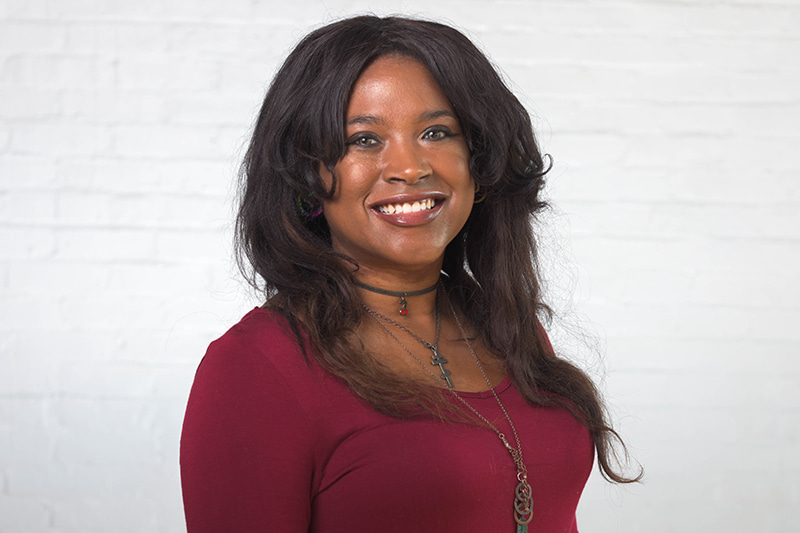 As Customer Support Manager, Angela seeks to keep users knowledgeable on Switcher's ever-evolving features and how they boost live video potential. She's also a Switcher user herself and uses the software to produce both live and recorded content for multiple platforms.