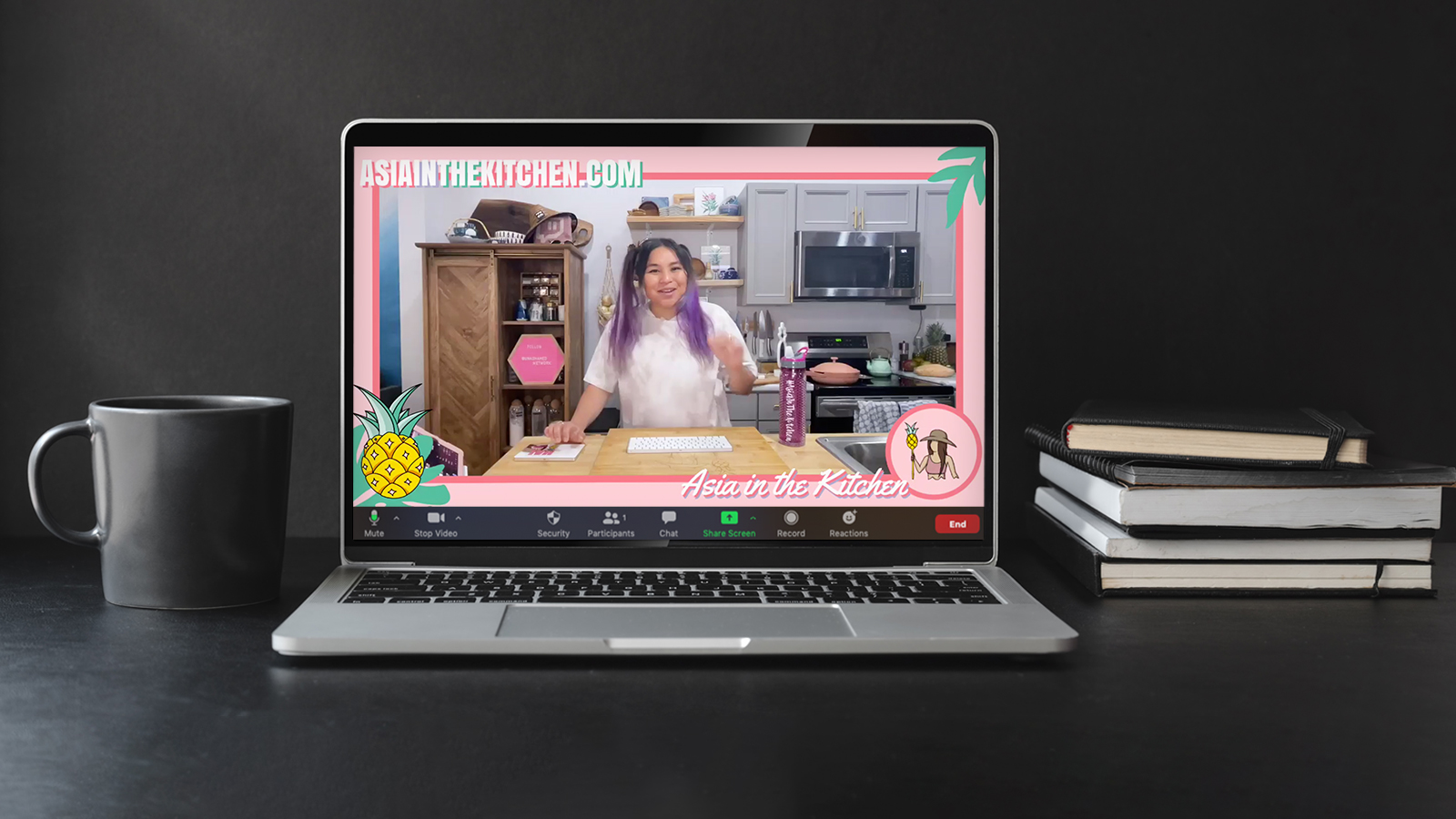 Throughout the pandemic, people have looked for ways to get out of the house without actually getting out of the house. On the flip side, business owners have searched for alternative ways to help stay profitable while storefronts and in-person gatherings have been shut down or restricted.
One solution that's helped both sides during the pandemic is what's known as a virtual experience.
Virtual experiences are live, interactive activities or adventures held online that feature a host, or hosts, to help guide viewers along the way. Wine tastings, cooking classes, or even virtual sightseeing are all examples of different types of virtual experiences.
In this blog post, we'll cover everything you need to know about how to host a virtual experience or event, or improve an existing one, that keeps your audience entertained and engaged from start to finish.
Types of virtual experiences
Even though many businesses are slowly starting to open back up, virtual experiences offer benefits that will continue to be enticing to people beyond the pandemic. Certain experiences simply wouldn't be possible for some people unless they were virtual — whether that's because of location, price, availability, etc.
There are a variety of virtual experiences that hosts can offer viewers. Virtual experiences can be private or feature small or large groups, depending on the type of experience the host is offering and the viewers' preference.
Let's take a look at some of the possibilities for virtual experiences.
Virtual cooking classes
Perfect for chefs, bakers, and culinary enthusiasts who are looking to share their cooking skills with an online audience — virtual cooking classes are a fun way to teach guests how to create delicious food from the comfort of their kitchens.
Virtual cooking classes can feature tons of different themes — like a romantic Italian dinner class for couples or a class on how to bake the perfect apple pie.
Food and beverage tastings
Walk guests through virtual tastings and pairings of all sorts: wine, bourbon, cheese, cured meats, chocolate, nuts, and more. Virtual tastings are a great way for you to engage with your viewers and answer any questions they may have about the flavors they are tasting.
To ensure everyone is tasting the exact same things, many hosts will ship the foods and beverages that will be featured before the scheduled virtual tasting time.
Online arts and crafts classes
If you're an artist, card maker, scrapbooker, or crafter, virtual experiences give you the opportunity to teach viewers how to create beautiful paintings, drawings, cards, scrapbook pages, crafts, and more.
Virtual arts and crafts classes can give your guests one-on-one or group instruction while also allowing them to work on their projects from the privacy of their homes.
Virtual travel experiences
Give viewers the ability to see sites and experience cultures they've always dreamed of. How about a walking tour of Times Square in New York City or a rickshaw tour through the streets of Tokyo?
No matter what part of the world you live in, share a virtual travel experience with viewers to give them a taste of a culture they might never get to experience otherwise.
Virtual shopping
Let viewers shop till they drop — virtually. Take guests on virtual shopping experiences they'll never forget. Whether to local shops, markets, booths, malls, outlets, or elsewhere — give viewers the chance to browse and buy clothing, jewelry, handmade goods, souvenirs, etc.
Virtual conferences, workshops, and seminars
For business professionals, subject matter experts, motivational speakers, and more, virtual conferences, workshops, and seminars can help you reach a larger audience than any in-person event could.
Whether you're hosting a digital marketing conference or a parenting workshop, give your audience a way to attend your event that doesn't require them to travel.
Why some virtual experiences feel like conference calls
Unfortunately, not all virtual experiences were created equal. Many virtual experience hosts rely on platforms like Zoom, Microsoft Teams, and Google Meet to livestream their events. These platforms are great for standard team meetings and conference calls, but they limit your ability to provide a fully immersive virtual experience for viewers.
Let's check out a few reasons why some virtual experiences feel like conference calls.
Using a single-angle camera view throughout the experience. You know that same straight-on angle from which you see your coworkers when you have a virtual meeting? Let's just say it doesn't create the most immersive experience for your viewers.
Showing poor quality footage from your webcam.

The quality of your video has a direct effect on the viewing experience for your guests. No one wants to pay money for an experience that's blurry and hard to see. Most built-in webcams on laptops offer low quality — but, unfortunately, they're what a lot of hosts are using.

Giving viewers an unprofessional, non-branded experience.

Not including branding in your virtual experiences is a missed opportunity to create a professional-looking viewing experience for your audience. By not incorporating things like logos, brand colors, graphics, etc., you're also missing out on the chance to establish brand familiarity with your guests.
Virtual experiences best practices and tips
We've put together some virtual experience best practices and tips to help improve your content and create a better virtual viewing experience for your audience.
Plan out your content
There's no substitute for being prepared. Thinking through and planning out the content you want to cover during your virtual experience will benefit both you and your audience.
For example, if you're providing viewers with a virtual tour of famous landmarks in your city, you would want to come prepared with some historical facts and information about the landmarks — like what year they were built, who built them, what they were used for, etc. The more thought and planning you put into your content, the better you set yourself up for success.
Engage with your audience
Engaging with your audience shows that you care about their experience. By taking time to chat and answer viewers' questions, you're not only creating a better virtual experience for your audience, but you're also helping establish brand trust and loyalty with your audience. Consider preparing some chat prompts ahead of time to get the conversation going.
Test your equipment and internet connection
Equipment issues or problems with your internet connection can quickly derail any virtual experience. To help prevent these issues from happening, be sure to test all of your livestreaming equipment and your internet connection as well. This will help you identify problems before they happen so you can fix them before you go live with your audience.
Enhance the capabilities of the video conferencing platform you use
As I mentioned earlier, many hosts use platforms like Zoom, Microsoft Teams, Google Meet, etc., to host their virtual experiences. The problem with these platforms, however, is that they lack a variety of features needed to provide an immersive and interactive experience for your viewers.
Instead of using a platform like Zoom on its own, consider using an app like Switcher Studio along with Zoom to up the production value of your virtual experiences. Switcher lets you sync iOS devices to create high-quality multicam video that helps make your viewers feel like they're right in the action with you.
Check out some of the ways Switcher can help you create better virtual experiences.
How to create a better virtual experience with Switcher
If you're wanting to go beyond the capabilities of Zoom, Microsoft Teams, Google Meet, etc., you can use Switcher as a Webcam within your video conferencing software. This means you can output polished multicam video from Switcher right into your platform of choice in real time, unlocking new possibilities by letting you:
Immerse viewers in the action from up to 9 camera angles. How does quality AND quantity sound? Switcher lets you sync up to nine iPhones and iPads to showcase multiple angles of your virtual experiences with camera quality far superior to your laptop's built-in webcam.
Look professional by overlaying logos, titles, graphics, and more. Stay on-brand by adding logos, text, titles, graphics, and lower thirds. You can even customize fonts and colors of your various multimedia assets to brand your experience even more.
Use text to help drive engagement. Engage your viewers by customizing on-screen text. Share fun facts, ingredients/supplies lists, instructions, or even use text to ask your audience questions.
Show video clips, special segments, openers, teasers, and more. Roll in prerecorded video to show intros, outros, clips, highlights, teasers, and more. You can even use picture-in-picture to show a prerecorded video and your live video at the same time.
Feature up to six co-hosts. Don't be limited to a single presenter. Have up to six co-hosts guiding your viewers through their virtual experiences. Co-hosts can easily join, using nearly any device, by clicking a link — no downloads or passwords necessary.
Stream from on the go or in the studio. Whether you're going live from your kitchen or a busy marketplace, Switcher's powerful tools allow you to create high-quality virtual experiences from wherever you are.
Be the virtual host with most
Virtual experiences can recreate in-person experiences without forcing people to physically gather — which can help experience-based businesses stay profitable. Platforms like Zoom, Microsoft Teams, and Google Meet have limited capabilities, but using Switcher as a Webcam within these platforms unlocks a multitude of features that create a superior virtual experience for your guests.
Now that you know how to properly host a virtual event, start planning out your content — and you'll be providing amazing virtual experiences for your viewers in no time!
Related Posts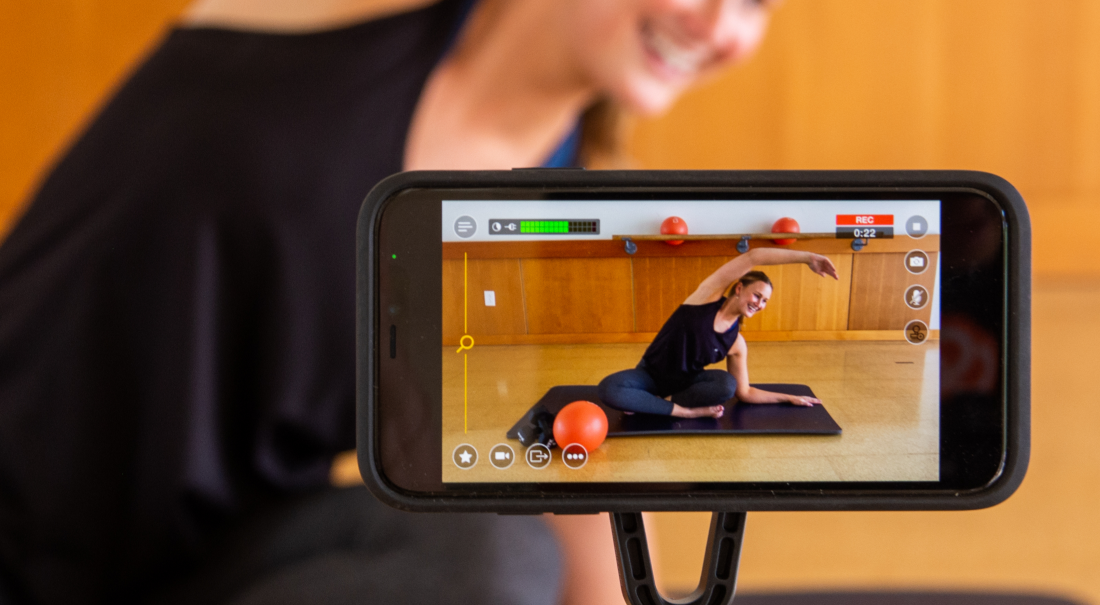 May 17, 2023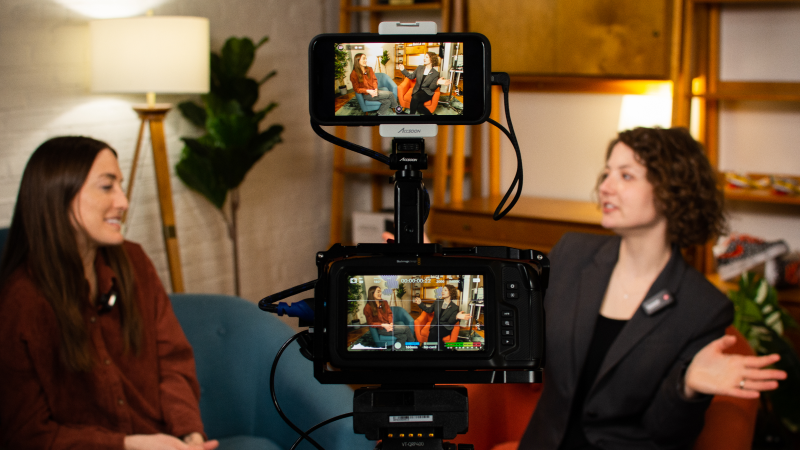 April 14, 2023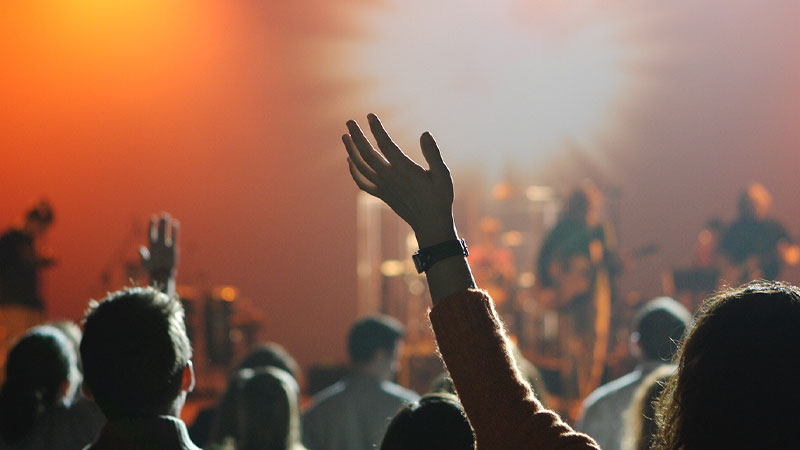 April 3, 2023