Attending local government meetings is an excellent way for members of a community to stay up to date on what's going on. But not everyone can attend meetings in person. Livestreaming local government meetings ensures that all members of a community are able to "attend," whether they can be physically present or not.
Any number of people may want to produce the livestream of a local government meeting, including local news organizations, interested community members, or the government body itself.
Here we'll cover some easy steps to take to begin livestreaming the local government meetings in your community. You'll also learn how to ensure that the members of your community know where to find the streams and how to tune into the feed.
Choose the platform for your livestream
Most community meetings are livestreamed on Facebook — and for good reason. Many communities or local news organizations already have a dedicated Facebook page or group where community members can go for updates or to report issues. Since Facebook is the most popular social media platform, it's also likely to be the place where most of your community members can be reached.
With so many members already collected in one place on Facebook, I recommend it as the best platform for streaming local government meetings, but you could also stream to YouTube and share the link or embed the video on your community or news organization's website. In general, however, Facebook makes it easiest for members to tune in when it's time.
Let the speakers know about the stream
It is generally ill-advised to surprise people with the presence of a camera. Such a surprise could distract the speakers and lower the quality of the meeting. There could also be sensitive information planned for the meeting that should not be broadcast onto social media.
Notify those who will be on camera that you're planning to livestream the meetings. If you're not from a news organization, you may want to explain in writing why you are doing this and what benefits it will bring to your community. If you have to make a case for why you're livestreaming, consider bringing written recommendations from community members who support the idea and/or recommendations from officials of other nearby local governments whose meetings are livestreamed.
Promote the livestream in your community's newsletter
Those who are already following the Facebook group or page for your community or news organization will receive notifications every time someone goes live to that page or group, but it is still nice to give them a heads up. Similarly, those who aren't using Facebook to keep up with your community will have no idea that you are streaming these meetings live for others to see.
For this reason, look for ways to notify community members that you'll be streaming the government meeting. If you work for a news organization, harness your existing channels. If not, capitalize on any community newsletters that get distributed digitally or in print. Talk to the writer in charge, and ask them to include a section advertising the livestreams along with an invitation to join the community on Facebook. (Ask this writer to include your request in every newsletter so new residents can see the notices as they move to the area.)
Another option is to use the popular Nextdoor app, which functions as a 24/7 newsletter. You can easily make your own post on Nextdoor to advertise there. This will allow more people to join the Facebook group/page prior to the next meeting so that they are ready to tune in and also get the livestream notifications from Facebook.
Promote the livestream on social media
You'll also want to make a post promoting the livestream at least a few days before the meeting occurs along with a final reminder the morning of the meeting. If possible, preschedule your livestream, which will give users the chance to opt in to Facebook's automatic-reminder notifications as the meeting nears.
If you, your news organization, or your local government have other social media profiles on Twitter and Instagram, etc., be sure to promote the impending livestream there also. This will give followers on those profiles a chance to join the Facebook page/group, opt in to notifications, and watch the meeting live as well.
Technical tips for your livestream
Once you've decided and planned to stream your local government meetings, you may also want some tech tips for setting up the livestream. We've covered all sorts of livestreaming how-tos on this blog, so be sure to check out these posts as you get started:
---
Ready to start livestreaming your local government meetings or other community happenings? Start a free 14-day trial of Switcher Studio, which helps organizations like Golf Channel and Corus Radio create amazing livestreams with just iPhones and iPads.
Subscribe to the blog
Sign up to receive notifications whenever a new blog post is published. You may unsubscribe at any time.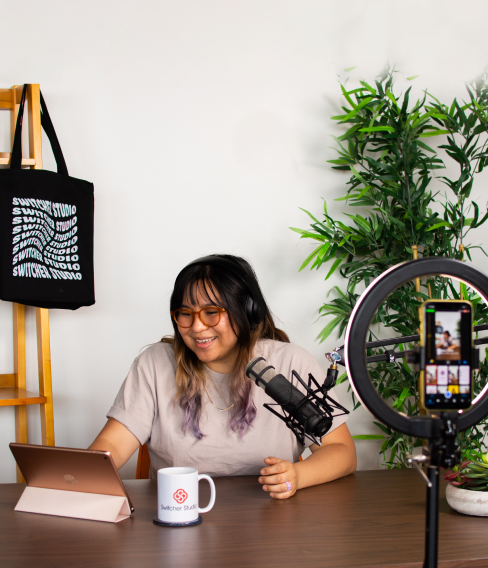 ---
About the Author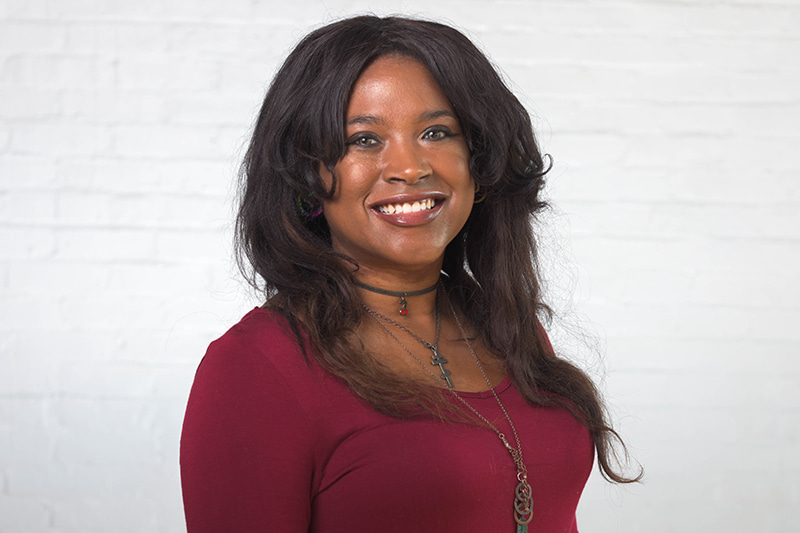 As Customer Support Manager, Angela seeks to keep users knowledgeable on Switcher's ever-evolving features and how they boost live video potential. She's also a Switcher user herself and uses the software to produce both live and recorded content for multiple platforms.