Scheduling your event on Facebook Live is an amazing feature. Using the scheduling function allows followers to know in advance when you plan to go live. Your followers can also subscribe to get notifications and get a reminder for when you will be live.
Scheduling will make sure you are reaching the greatest amount of your followers.
Scheduling a Facebook Live broadcast is simple. Just follow these steps to help get started.
First, navigate to a Facebook group or page you are an admin of. Towards the top you will see "Publishing Tools," click on that tab.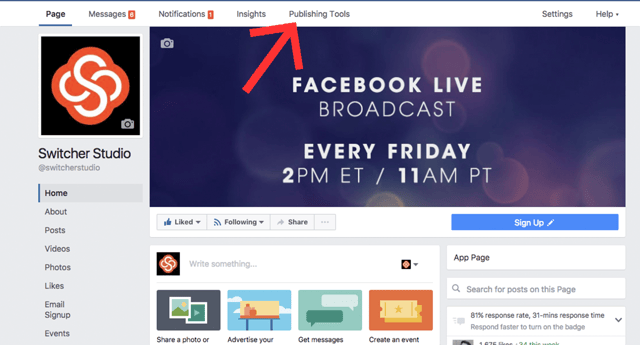 Now on the left you will see a tab labeled "Videos" click there.

On the top right you will see a button labeled "+Live." Choosing this will start the process of setting up your live video.
The Server URL and Stream Key are values we will need to connect the stream from where you are streaming from.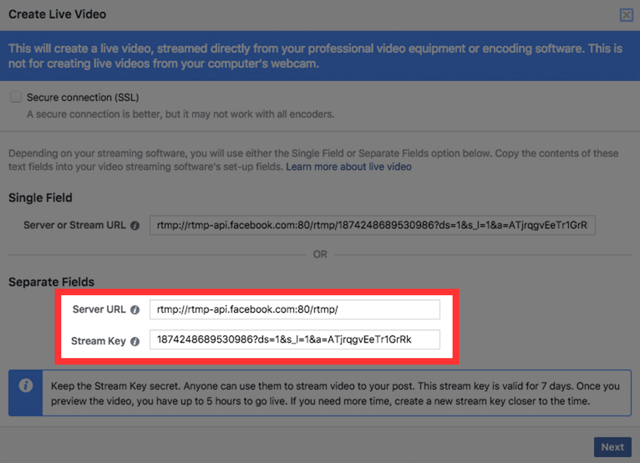 Check with the platform you are using to create the live video for help plugging in these values. If you are using Switcher Studio, you can check out
our tutorial here
.
Once you have your channel connected, click on "Next" in the lower right corner.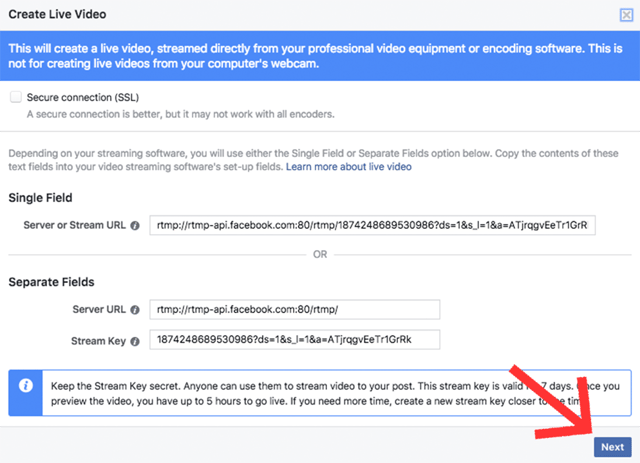 Now we are ready to give the Facebook Live broadcast a name and description. Type them in the box at the top.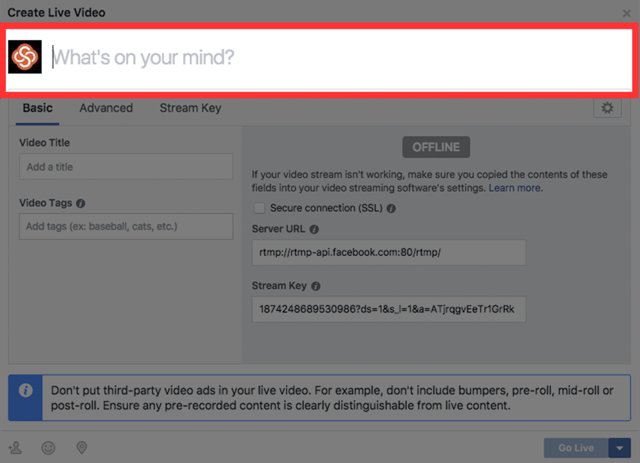 After naming the broadcast, we need to schedule it for a time in the future. Look in the lower right and see where it says "Go Live," next to it is a drop down arrow- click on the arrow.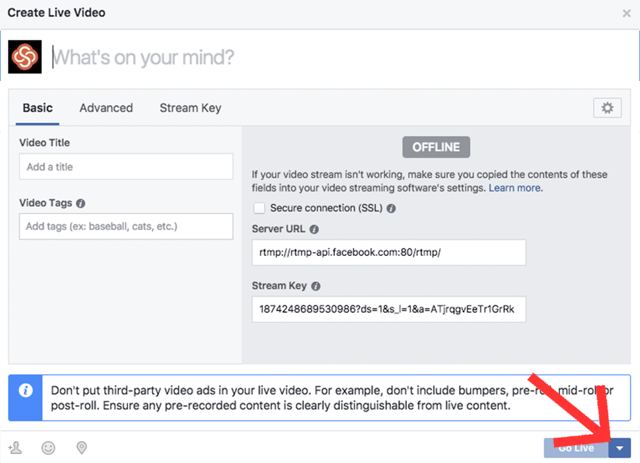 Underneath the drop down you will see "Schedule Live" choose that.
On the left you will see the area to choose the date and time to schedule your Facebook Live broadcast for. Enter in the time values for the desired time you wish to go live on Facebook.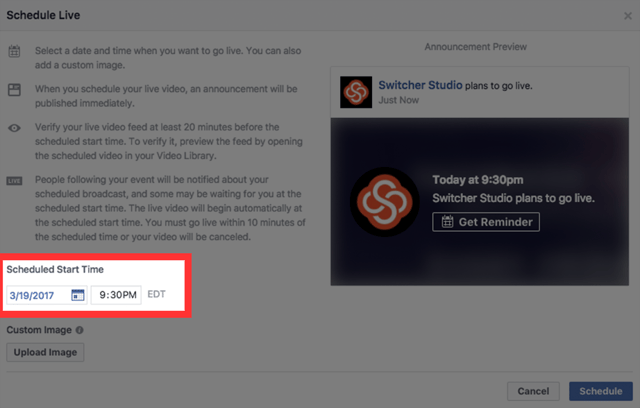 Once you have entered in the correct date and time for when you plan to go live, click on "Schedule" in the lower right.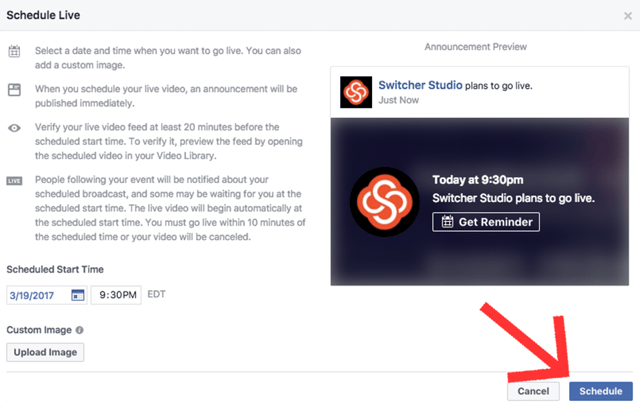 Your Facebook Live broadcast is now scheduled! Your followers will get a notification telling them when you plan to go live.
Following the tutorial linked here about creating a custom RTMP stream in Switcher will help you connect your Facebook Live broadcast with Switcher Studio
.
Subscribe to the blog
Sign up to receive notifications whenever a new blog post is published. You may unsubscribe at any time.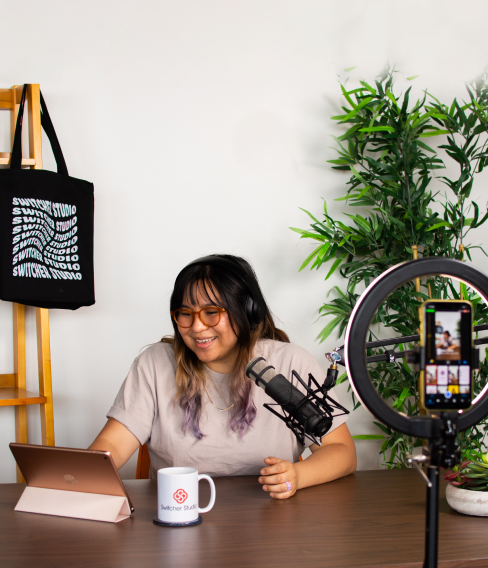 ---
About the Author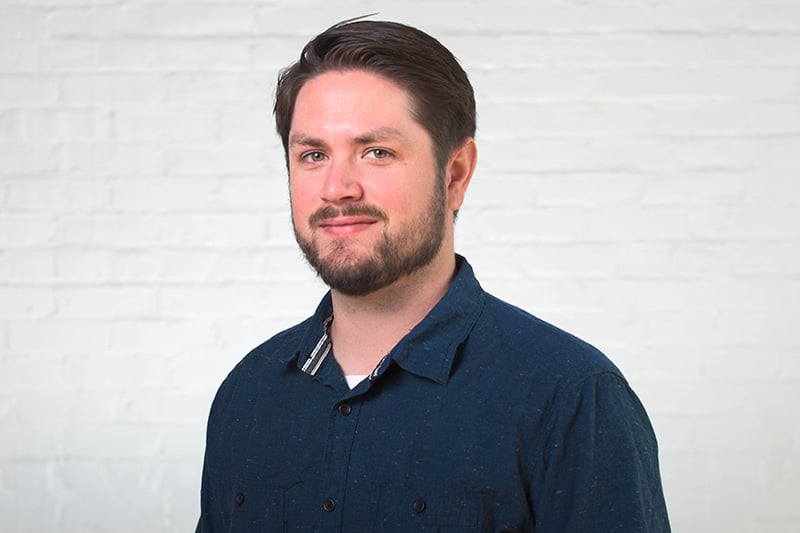 Dan is Switcher's customer success manager and a co-founder of the company. He is a live video expert, helping companies like Golf Channel and Korbel create amazing livestreams with Switcher. Prior to co-founding Switcher, Dan spent 4 years working at an agency that helped businesses create and stream live video.