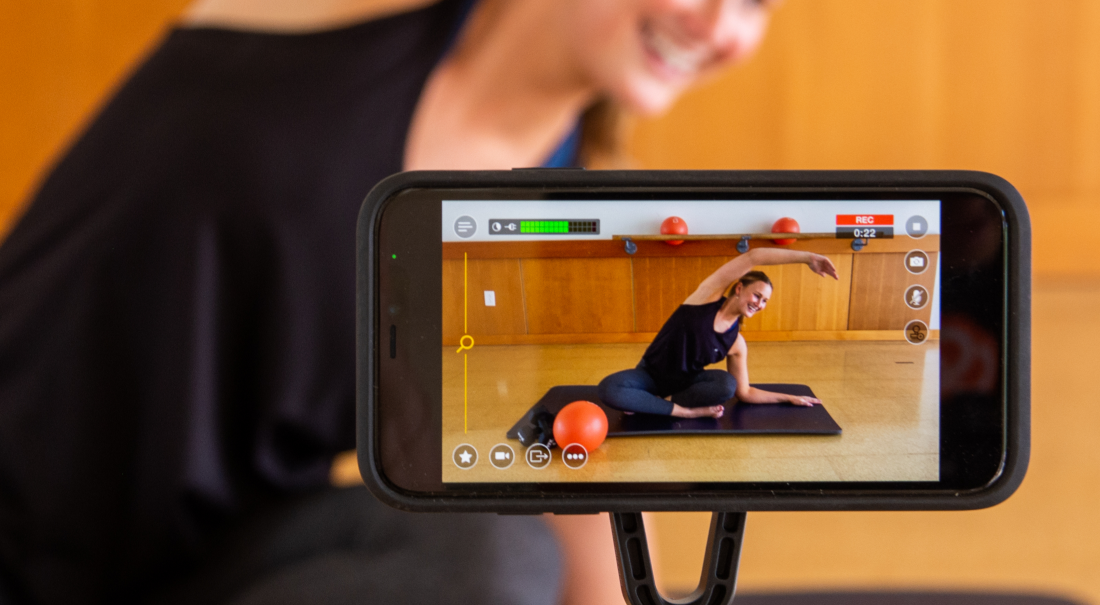 The gym: a chore for some, a daily escape for others. Health and fitness are always hot topics, and if you're here, you're thinking about using your expertise to start an online fitness business.
Most people view their fitness level in one of three ways:
I have a regular exercise routine
I could exercise more regularly
I'm not currently exercising, but know that I should
There are plenty of factors that can influence how often someone is exercising. How close is the nearest gym? How busy is their schedule? What's their current fitness level? Are they even comfortable working out around other people?

For a fitness business owner, these are all barriers to reaching potential clients, so it's vital to address them in your business model. It might seem like taking all of these barriers into account will stretch you in too many directions, but there's a simple solution: Take your fitness business online with video.
Online fitness is gaining popularity
Take a look at the current state of the fitness industry and you'll see the biggest fitness companies are incorporating an online fitness video program into their business models. Two prime examples are Apple Fitness+ and Peloton. Both offer paid classes that can be accessed from the comfort of your living room, while still incorporating the camaraderie and motivation of an in-person workout class. For the patron, it's fun and effective — and for the fitness company, it's lucrative.
That's all fine and dandy, but what about you? What about the local gym or fitness brand owner asking "How do I grow my online fitness business?" You may not be a massive company like Apple, but you already have a base of loyal customers and a pool of potential local customers. And, believe it or not, you have access to all the tools you need to build the same at-home experience as Peloton and Apple Fitness+. So let's talk through how to build an online fitness business using Switcher Studio's video hosting tools.
Taking your fitness business online
The name of the game here is video. Video is everywhere and on every device, and regardless of your business model, you're shooting yourself in the foot if you're not incorporating video into your strategy.
Adding a video component to your business doesn't have to be a lot of extra work. Every time you host a group fitness class, it's potential video content to add to your online fitness video program. Even if you don't currently host group fitness classes, your knowledge and expertise are resources just waiting to be consumed by folks at home, turning you into an online personal trainer.
But once you have that video content, you need somewhere to host it: a simple-to-manage platform for online content creators that's easily accessible to customers. The answer? Your own website! With Switcher's website video hosting solution, the Switcher Player, you can easily embed livestreams and prerecorded video content directly on your website. Not just one-off videos: You can create playlists of your online fitness video programs — even create multiple Switcher Players to place on different webpages. It's a simple, customizable experience that blends seamlessly into your existing website.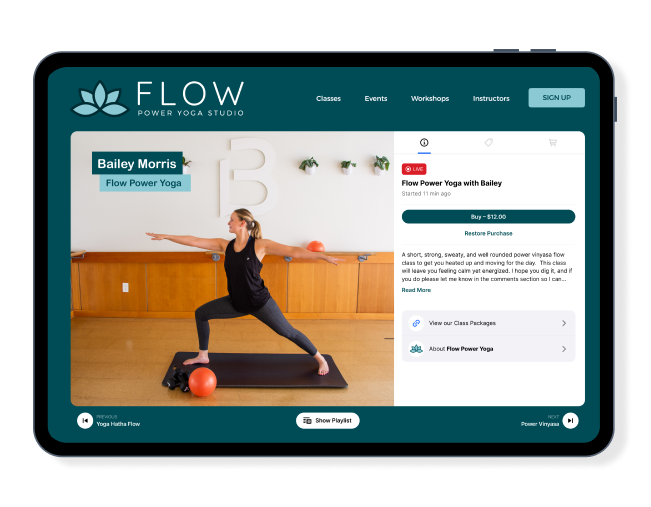 That sounds great, but how do I make money off embedded website videos?
Great question, and the answer is simple: The way you make money off embedded website videos is by gating that video content. With the Switcher Player, you can charge for access to prerecorded videos, livestreams, and video playlists — right on your website.
Creating gated content with Switcher
Switcher's Gated Content feature makes your videos pay-to-view. That means you get to decide your content package and the price. Sell individual videos, or bundle video collections together. You can even include a video component with membership to your fitness studio or gym.
Not only does video content add value to your offerings, but it's also a way for potential customers to get a feel for your business before becoming continuing members. They get to try out your fitness environment from the comfort of their own home, and you get the immediate monetary return without having to get them physically in the door. It's a win for everyone!
Let's go over a few business planning ideas on how to build an online fitness business with gated video content using a few different types of fitness studios and gyms.
The small gym bundled package
Let's say you own a gym in your community. Your space is small, but your fitness equipment and environment are top-notch. You're working hard not to lose customers to the new big-name facility across town. To stay competitive and retain members, you can add what they don't have: an online fitness video program with personable, dedicated virtual training videos.
To get started, download Switcher Studio on your iPhone or iPad. Then, plan out your video and the type of workout you're going to lead. If you have more than one iOS device, you can connect it to Switcher and capture your class from multiple angles. In Switcher, it's easy to create and add graphics to help the viewer follow along. Just hit Record and run through the workout. You can learn more about the basics of producing a fitness video or livestream in our blog post about fitness classes.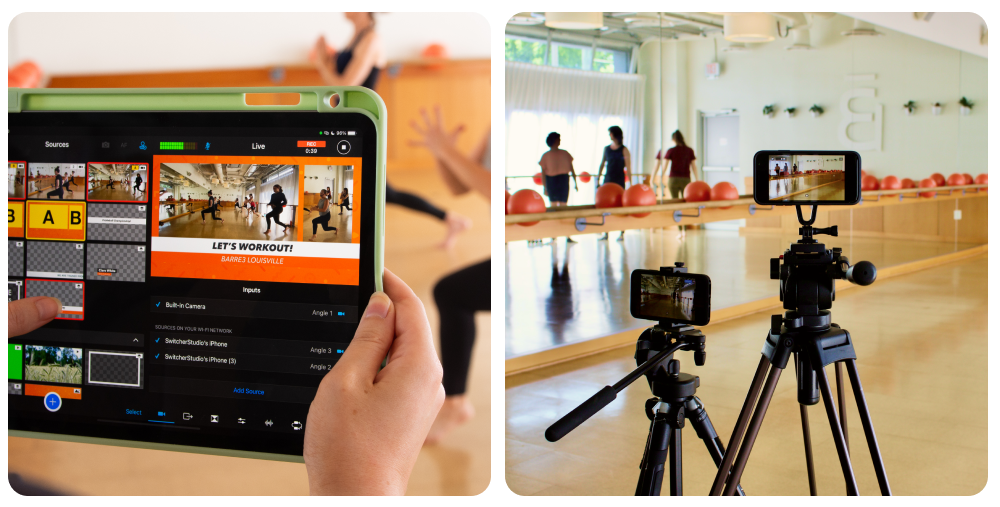 Next, head to your Switcher Studio dashboard, which you can access by clicking Login at SwitcherStudio.com. This is where you'll set up your Switcher Player and create gated content. (This is also where you'll find tools to help you schedule live videos, set up integrated links in website livestreams, include products you want to sell live, and so on.) Creating a Switcher video player allows you to embed your videos on your webpage. Once you've created a player, you can create a playlist associated with that player, or you can create gated video content.
To create gated content with Switcher, start by creating a pass. You decide the name of the pass and the price. Then, you can apply your pass to any videos you want to include in the collection (you can even include new livestreams!). Once you publish your Switcher content, any customer can purchase the pass. And just like that, you've created an outstanding retention offering and a passive nonlinear income for your business.
The à la carte yoga studio
Now let's say you run a studio that regularly teaches classes, like a yoga studio. Your whole business model is based on actively instructing during regular class times, which transfers perfectly to creating an on-demand fitness business. Every time you instruct a class, that's an at-home personal training session opportunity and a new piece of gated video content that you can monetize.
As we mentioned, you can create entire playlists of online fitness video content for customers to access, but you can take this a step further by offering multiple playlists of distinct gated video content based on different themes, seasonalities, and levels of expertise. Jumping into a group fitness program can be intimidating for a new member, so an on-demand fitness business model can act as a bridge for them to get adjusted to your instructional environment at their speed, turning a potential customer into a loyal member of your fitness community.
This time, you'll be creating multiple passes for multiple dedicated Switcher Players. For example, if you have a beginner playlist, just create a "Beginner" pass and apply it to all the videos in that playlist. (Or, leave the first video free, so potential users can get a preview of your content before purchasing the pass.)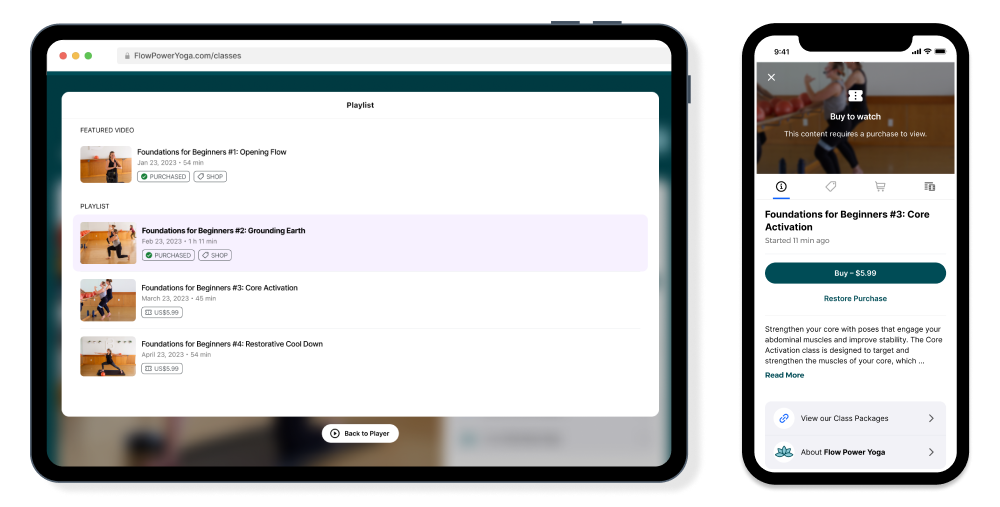 You can do this for as many players and playlists as you want, and then embed them wherever you like. Put all your players on just one page, or have a separate page for each experience level. It's an effective marketing strategy limited only by your creativity and time.
The at-home cycle instructor
Say you don't have an in-person space, but you're a pro when it comes to this particular kind of workout, and you want to share that knowledge with others through virtual fitness coaching, e.g., an at home cycle instructor.
In this case, your entire fitness business model is based around gated video content on your website, and creating a community through engaging workout videos. When planning your on-demand fitness business, you could create daily, weekly, or monthly gated video content at various price points, basing virtual training playlists around fitness levels or different themes.
Another idea is creating seasonal passes, i.e., packaging access to a Switcher Player where you'll regularly be going live. We see the model of the season pass all the time in industries like gaming, but that same model works perfectly when applied to online fitness video programs. Promote the season pass with some social media marketing to your community, including the price, time, and what's included in the offer. For example, you could create a season pass with a combination of live classes and recorded content: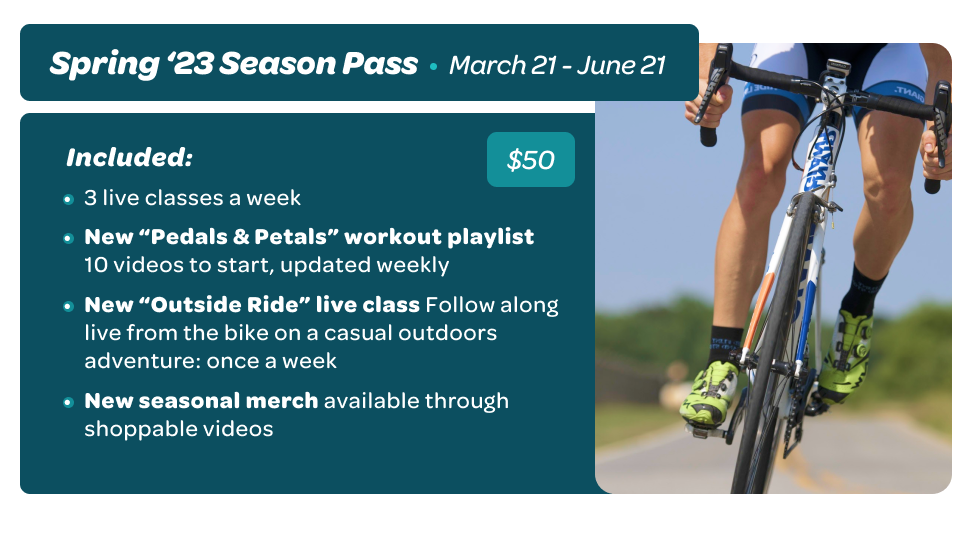 You can see how many opportunities there are for creating gated fitness video content on your website, and how versatile it is! Plus, you read that right in the last bullet: shoppable videos. If you have a Shopify account, you can link it to Switcher Studio and seamlessly sell merchandise directly in a video or livestream.
So, what are you waiting for?
You can monetize your videos in lots of ways, and Switcher Studio offers you a range of monetization tools. Whether you have a large gym, a small studio, or you're starting from scratch, there's nothing stopping you from turning your fitness into your business. You can reach new customers and build a loyal, lucrative community by taking your expertise to an online fitness video program, and the best way to do that is through gated video content with Switcher Studio.
Switcher Studio is a flexible experience that's simple to learn but grows with your video production skills. Download Switcher Studio on the iOS App Store today and see what you can do with our free 2-week trial.
Related Posts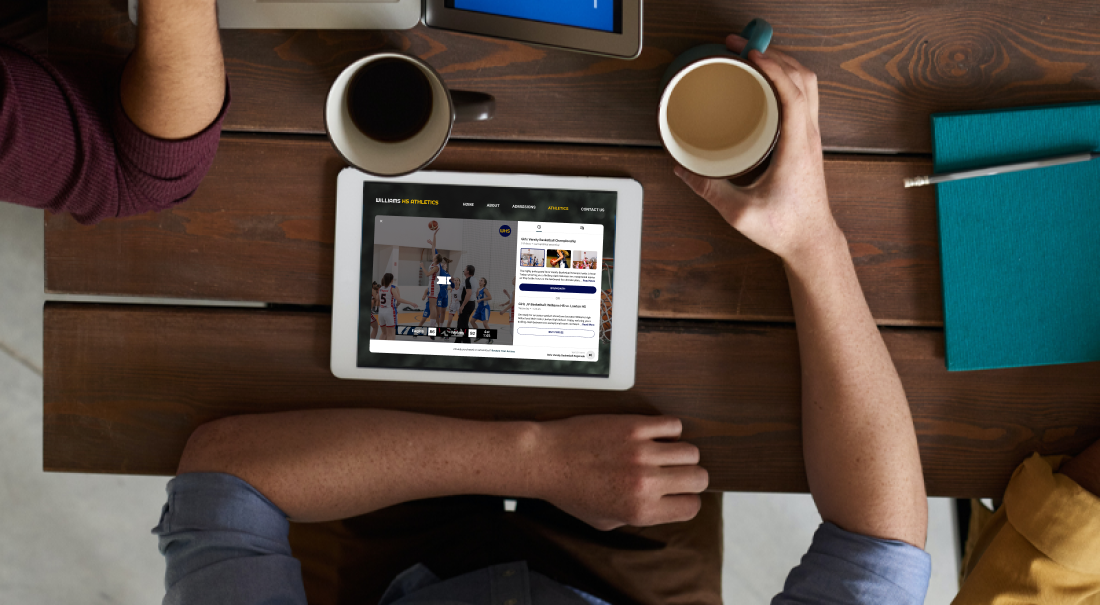 September 22, 2023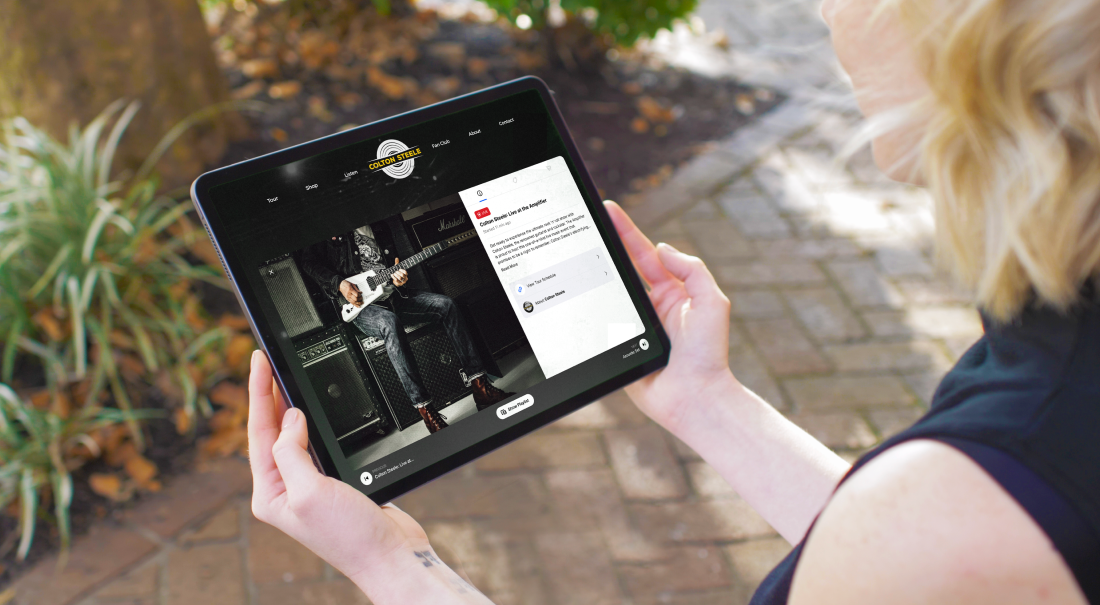 September 22, 2023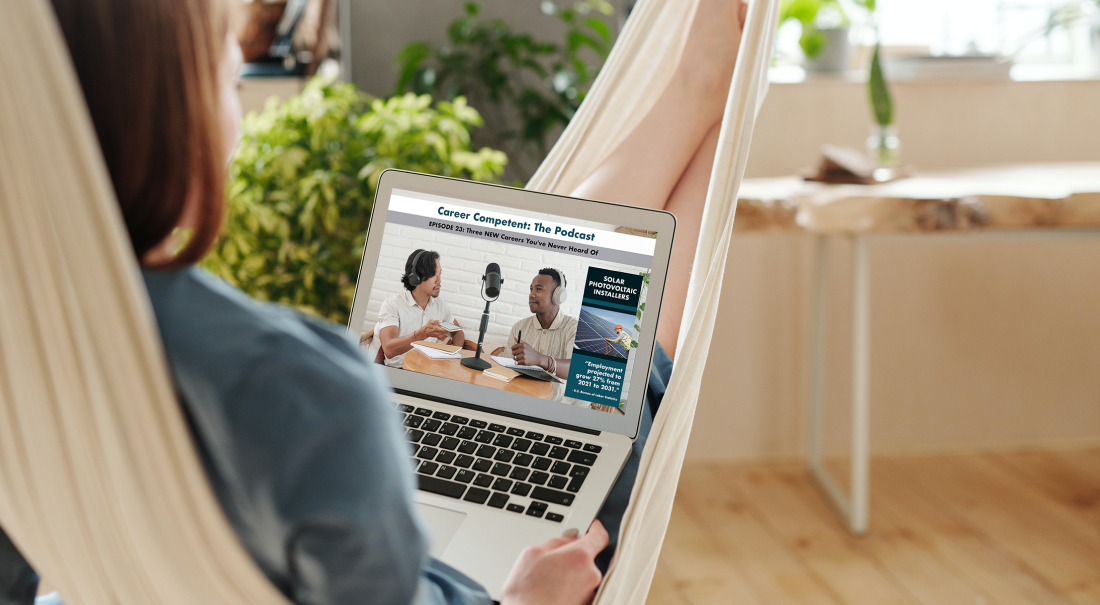 September 14, 2023