A video content paywall is a video revenue model that allows platforms to own and monetize their video content by restricting who can view it, and charging for access to premium or exclusive videos that aren't available on other platforms.
Paywalls are an extremely popular video monetization model, and in fact, you probably subscribe to a few. For example, video-on-demand (VOD) service giants like Netflix, Hulu, and Disney+ charge a monthly subscription fee to view their content.
But video paywalls aren't restricted to big streaming services — anyone, even individual creators, can put a video paywall on their website.
They're a smart way to earn income from content and cultivate a dedicated audience. So, let's talk more about video paywalls.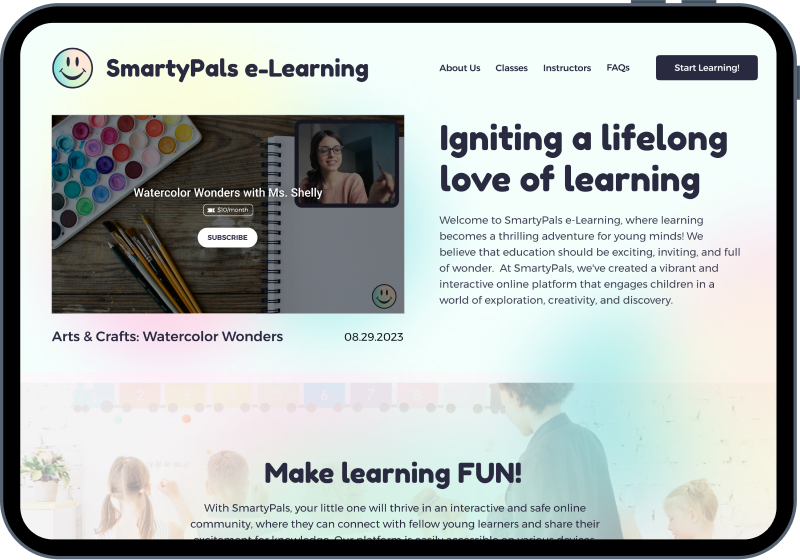 What are the benefits of using a paywall for video content?
There are several reasons why creators and business owners choose to use paywalls for their video content.
Revenue generation
Having a video paywall on your website means you can generate recurring revenue using any one of several paywall models, such as:
Video content subscriptions are an especially popular method of revenue generation for creators. Having a video subscription model on your website means your audience can pay a one-time or recurring subscription fee to watch your content behind a paywall. For content creators, especially those with large and engaged audiences, this revenue can provide financial stability and support future content creation efforts.
Incentive for quality
When you're monetizing your content by using video paywalls, you're more motivated to create high-quality, engaging content. Quality content means your viewers are more likely to watch your videos since they offer valuable information and entertainment. It also means your audience is more likely to pay for your content again and recommend others do the same.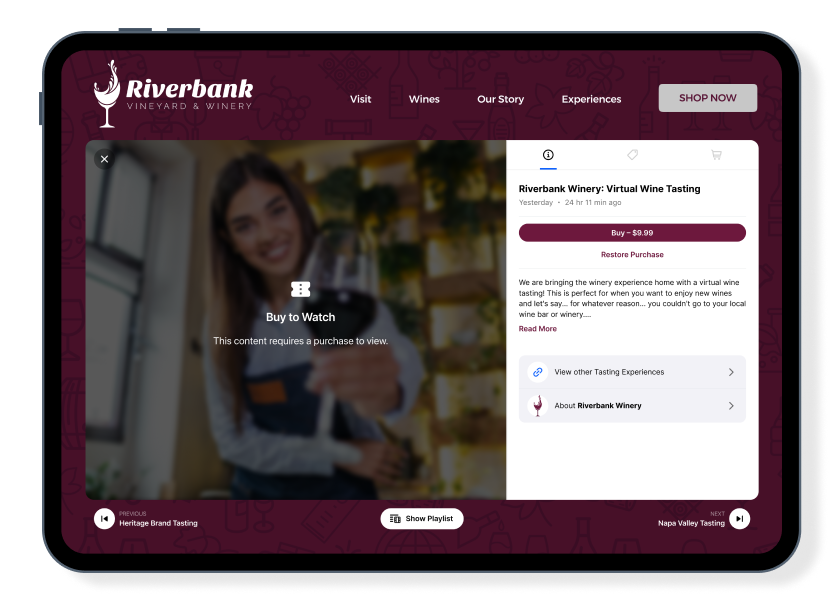 Audience engagement and loyalty
Monetization with video paywalls can also help enhance your relationship with your audience. By offering exclusive content or early-access viewing options, you cultivate a more loyal fan base. Providing value to your viewers beyond free content can encourage them to support your work and become more engaged with your platform.
Generating new leads
By offering valuable content behind a paywall or through subscription models, you attract a motivated audience interested in your niche. This is a great way to capture leads for marketing campaigns. Implement lead-capture mechanisms to collect viewer info within your videos, such as:
Remember, engaged viewers willing to pay for content are more likely to become qualified leads. Once you have their contact details, you can nurture relationships through targeted marketing campaigns and work on converting these leads into actual customers.
How can I monetize my video content through paid subscriptions?
Generating regular, recurring income from your video content is easier than you think! It's a matter of selecting the right video subscription service, deciding on pricing and content strategy, and promoting your content.
1. Select a platform
Begin by choosing a trusted video hosting or streaming platform. There are many options from which to choose, and your decision will depend on what kind of website you have, what kind of content you produce, and how big your audience is. For most creators, a flexible option like Switcher is the way to go.
With Switcher, you can embed a white-label video player with built-in paywall functionality on any website, and if you change website providers you can bring your video paywalls with you. Switcher also makes it easy to upload existing videos or livestream to your site, so you can create a variety of engaging content for your audience.
2. Upload your video content
Now you can begin uploading (or creating and editing) your content. This is the time to think about how you want to package your video content to sell, whether you want to charge for one video at a time, a full playlist of videos, recurring livestreamed events, or a combination of content types.
3. Determine your pricing strategy and video availability
Think about the price and availability of your content. Remember that not everyone has the same ability to pay for video content — adding options like tiered pricing or pay-per-view can help make your videos more accessible to people who might not otherwise buy your content, ultimately helping to grow your audience and build trust.
4. Don't forget about promotion
Once your content is uploaded and your paywalls are set up, it's time to promote your content! Utilize digital channels like social media or email newsletters to get people excited about your content. Try to keep up consistent promotional efforts to ensure steady engagement. If you're a regular content creator, you can also try Multistreaming to reach a wider audience, directing viewers to your website to access your premium paywall content.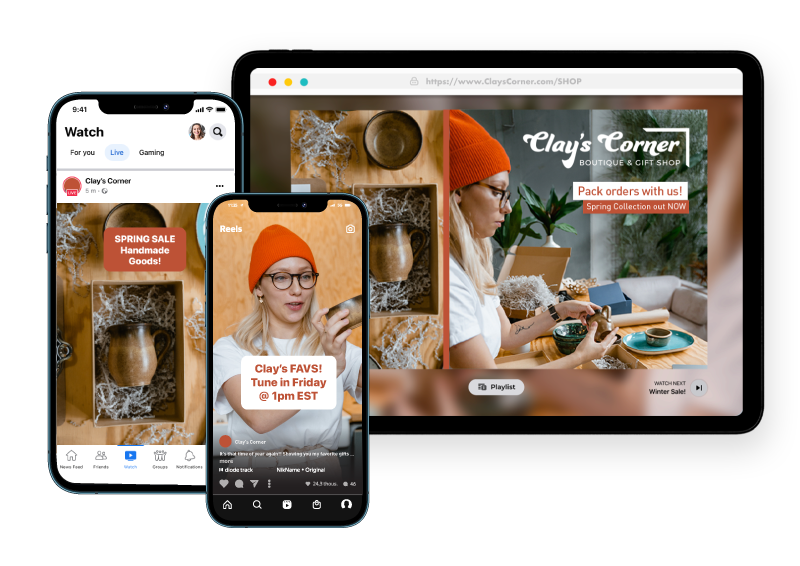 What factors should I consider when pricing my video content?
There are a lot of important components to monetizing your premium video content. One of the most crucial, however, is setting your prices. So what is the best way of going about that and setting the right price for your content? Here are some key factors to consider:
Your production costs
Begin by calculating the expenses associated with producing your video content. Some important costs to include are:
Your content value
Try assessing your content from the perspective of your audience. Put yourself in their shoes and consider the unique insights and solutions that your videos provide. If your content is niche or you hold particular authority, this often justifies a higher price.
Competitor analysis
Be sure to also conduct a thorough competitor analysis! Research other creators or businesses who offer similar types of video content and determine what you can do to make yourself stand out.
Your monetization strategy
Consider the monetization model or platform that you're using. Are you offering one-time purchases, subscription plans, pay-per-view, or a combination of these? Different platforms tend to have different pricing options and fees associated with them, so it's a good idea to research this one and factor platform fees into your budget.
Sense of perceived exclusivity
Another key consideration for your video content should be offering perceived exclusivity. If your video content includes premium features or early access, you can price it higher than your normal content. This helps build a sense of exclusivity and community in your audience.
Monetize your video content with Switcher Studio
If you're looking for a video subscription service that offers flexible hosting and monetization features, Switcher is the easy choice. Upload and embed your content on any website, create playlists, enable Gated Content or video subscriptions, add interactive live shopping, and much more.
Plus, Switcher offers robust video creation tools, like:
And so much more. Whether it's creating engaging video podcasts, selling e-learning courses, or producing live event content, Switcher takes your video content to the next level.
So if you're ready to break into the world of video monetization, or you want to simplify and streamline your video commerce process, try Switcher free for 14 days!
Subscribe to the blog
Sign up to receive notifications whenever a new blog post is published. You may unsubscribe at any time.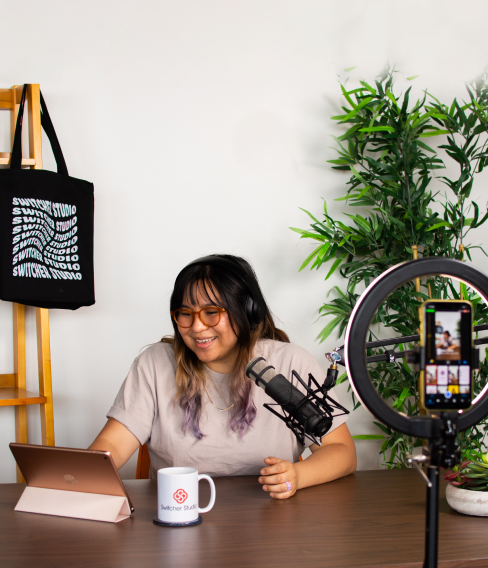 ---
About the Author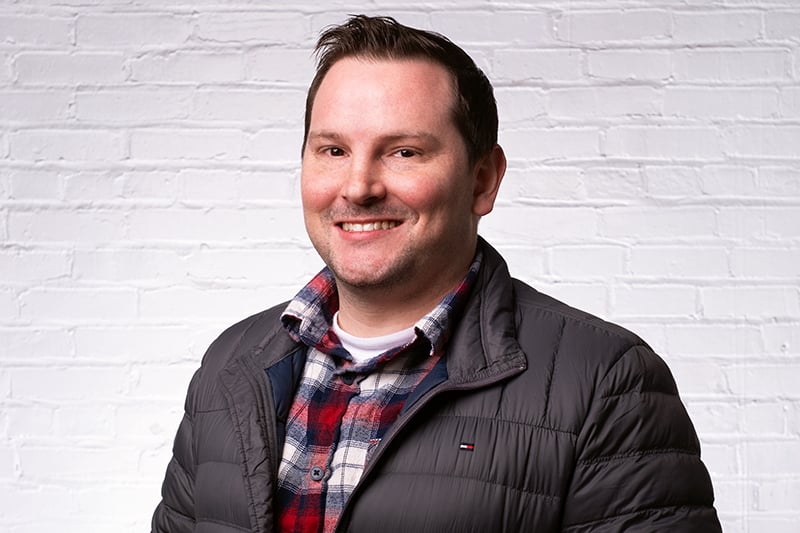 Eric is an SEO expert and marketer with a decade of experience in technical SEO, content marketing, and brand visibility. Eric takes pride in our customers' success and is always ready to answer their most pressing questions about video production, live streaming, and content creation.