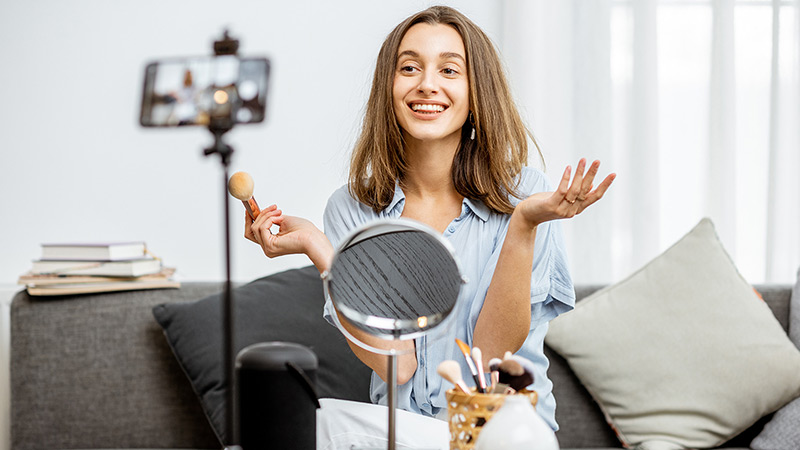 Companies and consumers of all types have had to adapt their selling strategies and purchasing methods in light of the pandemic. Some companies have ended up finding new sales methods that have exponentially increased their customer bases, whereas others have floundered due to lost foot traffic and canceled in-person consultations.
What separates those who flourish from those who flounder? One big differentiator is the adoption of virtual selling.
What is virtual selling?
Virtual selling is the use of live video to sell products and services. Virtual selling is typically highly personalized. Think not of a clerk who says "Let me know if you need anything" when you walk into a shop but, rather, of a salesperson who guides you the whole time you're shopping, often even scheduling and prepping for the consultation in advance. Then imagine the interaction is happening over a video call rather than inside a shop or showroom.
As you can surmise, the adoption of virtual selling has been especially important for high-touch businesses — those selling products and services that are potentially expensive, unique, or complex or may even require long-term commitments on the part of the purchaser. Companies that have historically relied on salespeople to showcase offerings, answer questions, and close deals are among the best candidates for virtual selling. But virtual selling can work for those in nearly any industry, adding a personal touch to the buying process, building customer loyalty, and expanding your customer base. As such, it can be added to almost any sales or marketing strategy.
Why adopt virtual selling?
What are the benefits of virtual selling? Is it worth adopting even as parts of the world reopen? Let's take a look:
It's safe: Virtual selling allows for salespeople to have lengthy one-on-one interactions with customers without needing to worry about masks or distancing. Even as parts of the world reopen, this type of option will remain important given people's varying comfort levels.
It's convenient: Virtual selling is not limited by distance in the way that traditional sales are. Customers and salespeople can connect over any distance without any travel time.
It's affordable: Speaking of travel time, travel also has steep costs. Many salespeople travel to industry conferences and trade shows to make the sale, but virtual selling allows them to connect with potential customers without booking flights and hotels.
It doubles as market research: The one-on-one interaction with customers and leads allows salespeople to gain important information about their clientele, which can inform product decisions and future sales strategy.
It lets you share the details and story of a product or offering: Live video is the perfect medium for showing the details that interest customers and conveying the background about what makes your product unique.
It's here to stay: Though certain forms of virtual selling predated the pandemic, the pandemic cemented it as the new norm. Like remote work and grocery pickup, its convenience and affordability mean that it will stick around even as the world normalizes.
Platforms for virtual selling
So where exactly does virtual selling take place? What platforms should you consider using?
Here it's important to make a distinction between live or virtual shopping and live or virtual selling. Many brands have live shopping shows (QVC-style) on social media platforms like Facebook or YouTube. Amazon even has a dedicated live shopping section of its website called Amazon Live. These are generally designed for one-to-many sales.
Virtual selling, on the other hand, is typically for one-to-one sales and often takes place on video conferencing platforms like Zoom, Google Meet, Microsoft Teams, and Skype. Some businesses also incorporate recorded video into their chatbots, helping online shoppers put a face with the company name and encouraging them to book live video demos or calls — i.e. virtual selling consultations — with salespeople.
How to do virtual selling well
Like any form of sales, virtual selling can feel smooth and personalized for customers or pushy and forced. Here are some tips for achieving the former:
Discuss your customers' specific questions: A virtual sales call is not the right time for a generic product pitch. Your sales pitch should be tailored to the specific interests of specific customers. One way to achieve this is by having a comments field in your scheduling form — invite leads to include any questions ahead of time. Then prepare accordingly.
Invest in video and audio quality: The last thing you want is for your customers to feel like they're getting on a work call, so you want to create a virtual selling environment that goes beyond the standard Zoom call. At the very least, get an external webcam and microphone, but to really step up your game, consider adding in multiple camera angles, prerecorded videos, graphics, text, and more with Switcher Studio (more on this below).
Brand the experience: What makes for a great experience walking into a shop? (Besides that whoosh of air conditioning.) Think of the lighting, the layout, the signs, and the product displays — all of which help welcome you in. You can recreate your store or showroom's experience virtually with product graphics and videos, text and logo elements, and custom backgrounds and layouts.
Make it easy: This should be a no-brainer, but it's remarkable how hard some companies make it to purchase from them. Every step of the process should be easy for customers: signing up for a virtual sales consult, logging in to the appointment, hearing and seeing you, placing and tracking their orders, and even recommending your services to others.
Repurpose video clips in your marketing: Your virtual selling efforts will undoubtedly vary depending on your products and your customers' interests. You might include an online tour of your showrooms or a behind-the-scenes look at your workshop or factory. By recording these meetings, you can cut and repurpose clips for use in your social media, on your website, or even in emails with other leads and customers.
Tools for virtual selling
Having the right tools can make the virtual selling experience way better for both you and your customers. Here are a few types of software to consider incorporating to streamline your virtual sales efforts:
Easy scheduling tools
As just mentioned, make 👏 it 👏easy 👏for customers to sign up for virtual selling sessions. Start by adding a link or CTA to your website's main menu with a title like "Schedule a Virtual Consultation." Use a tool like Calendly, Chili Piper, or Hubspot's appointment scheduler to then let customers schedule right away by choosing among open slots on your calendar. Make sure to add fields to your signup form in which customers can enter their specific interests and questions. If you're worried about unqualified leads filling up your calendar, choose a scheduling tool like Chili Piper that includes real-time lead qualification.
Live chat tools
Just as you'd want to help shoppers out as soon as they enter your store, you may want a way to hop on a virtual sales call as soon as shoppers reach your website. Live chat tools like those from Zendesk and Hubspot are a great way to facilitate this. Consider adding this type of live chat to your website (you can turn it off or automate responses when no salespeople are available) so you can offer shoppers the opportunity to hop on a call immediately. If they're interested in chatting, send them a URL so that they can join your virtual selling session instantly. Talking to a human is almost always faster for customers than perusing a website would be; plus that human touch can help build trust and incentivize purchasing.
Switcher Studio
Video production tools like Switcher Studio are a game changer when it comes to virtual selling. Switcher lets you create polished multicam videos in real time using iOS devices — perfect for creating that high-end branded shopping experience for your customers. You can easily display graphics, play prerecorded videos, screenshare your website or deck, and more. You can then output your Switcher video to your video conferencing platform of choice (Zoom, Meet, etc.) using the Switcher as a Webcam feature, or you can use Switcher's Remote Guest feature to send customers a private URL to join your call, no downloads required.
---
Ready to up your virtual selling game by adding Switcher Studio to your sales stack? Start with a free 14-day trial.
Related Posts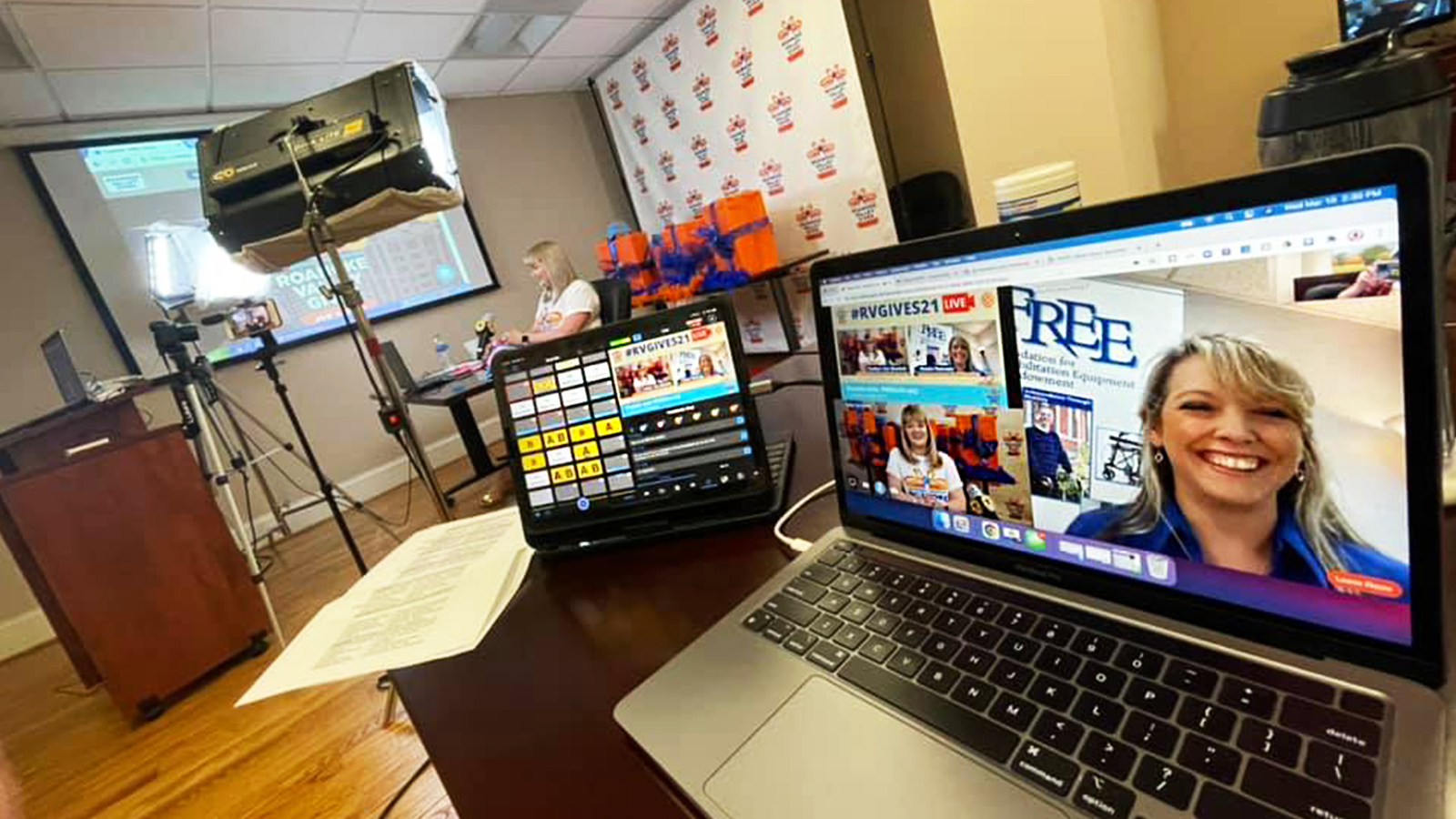 July 28, 2021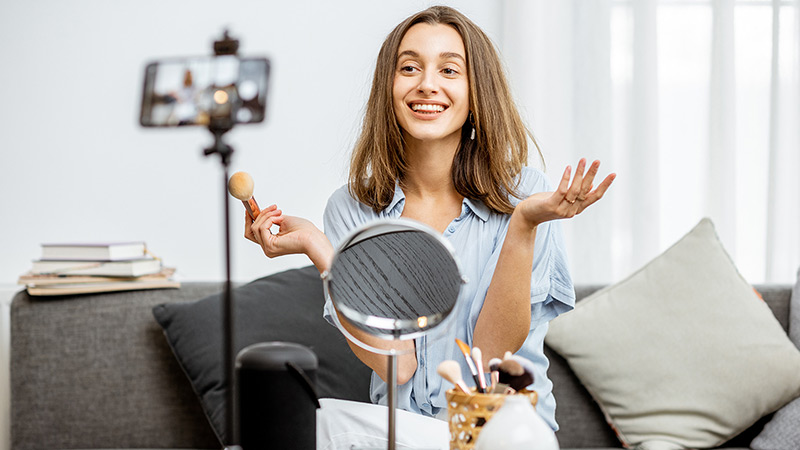 July 22, 2021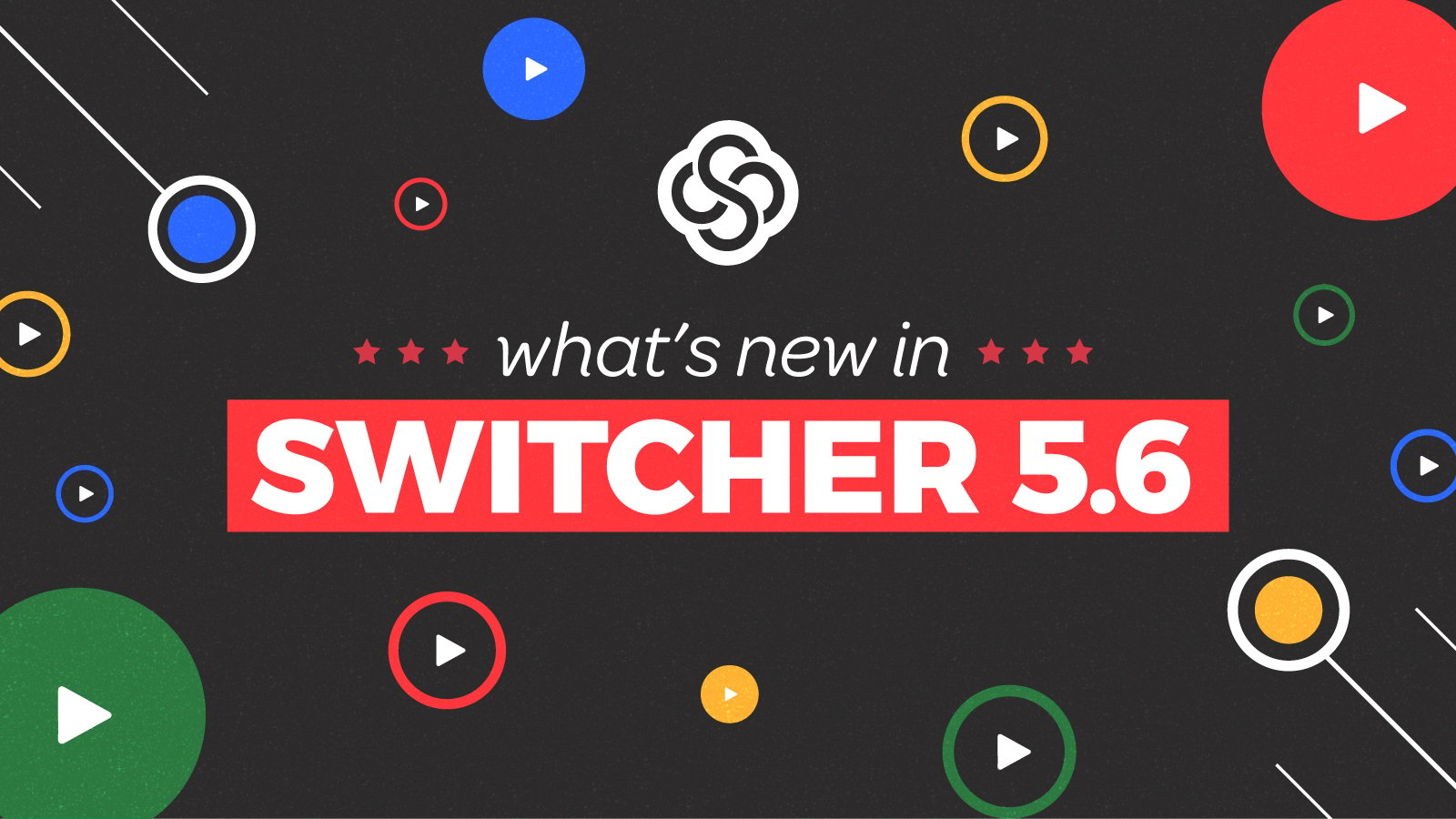 July 20, 2021