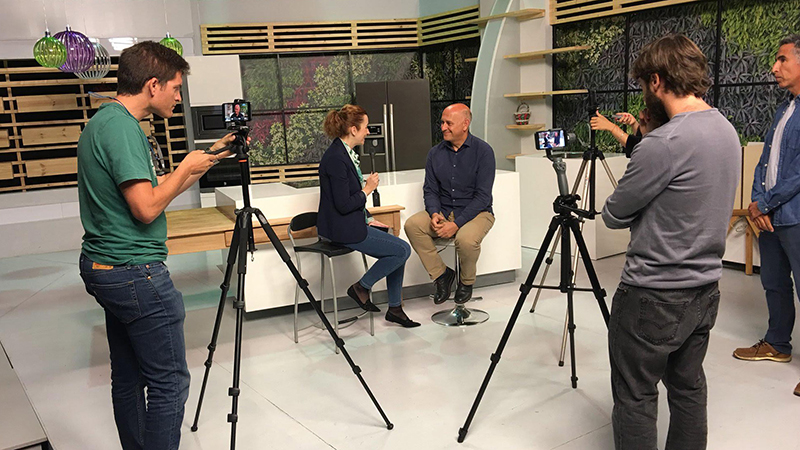 Most brands and marketers understand that video plays a key role in a successful digital marketing strategy — but what is quickly proving just as important is livestreaming video specifically.
Don't make the mistake of thinking of livestreaming video as just a "marketing trend" that will eventually fade away. In fact, it's quite the opposite. According to a study conducted by New York Magazine and Livestream, 80% of people would rather watch live video from a brand than read their blog (Don't worry, I take no offense to that stat. 😊), and 82% of people prefer live video from a brand over other types of social media posts.

Powerful stats like these help show consumers' evolving content preferences and how effective livestreaming video can be as part of a digital marketing strategy.
In this blog post, I'll cover:
What is digital marketing?
Before we get down to the nitty gritty of incorporating livestreaming video into your digital marketing strategy, let's first define what digital marketing is. According to HubSpot, digital marketing is "any marketing that exists online."
Digital marketing opens up countless opportunities for businesses to interact with their audiences, build brand loyalty, increase sales, and so on. Using digital marketing platforms — like your website, social media pages, email, blog, search engines, etc. — is essential given consumers' online browsing behavior and the fact that smartphones let you instantly access digital platforms from virtually anywhere.
While there are many facets to a successful digital marketing strategy, more businesses are starting to use livestreaming video as a major component of their digital marketing efforts.
What is livestreaming video?
Livestreaming video is live video that's streamed to the internet in real time, without being prerecorded.
To consumers, the concept of companies livestreaming is exciting and refreshing. It's an opportunity to see live content from brands that's authentic and unscripted.
For brands, livestreaming offers a chance to relate to their audience by showing their personality through their employees. In fact, according to Go-Globe, 79% of marketers believe live video creates more authentic interactions with their audience.
Authenticity correlates to another great thing about livestreaming: Virtually anyone is capable of doing it. You don't have to be professionally trained or have extensive on-camera experience to livestream — viewers expect live video to be imperfect. It's part of what makes livestreaming so appealing.
Using livestreaming video in your digital marketing strategy
Livestreaming video can be used in a number of different ways depending on who your target audience is and what your goals are. Whether your audience is business-to-business (B2B) decision makers, millennials, or females over the age of 40, knowing who you're targeting is crucial when determining what types of content to livestream.
The same is true for your business goals. For example, if your goal is to increase engagement, the type of content you livestream would likely be different than if your goal was to boost sales.
Once you've determined your goals and target audience, you can then start livestreaming content like:
Product and service showcases
Livestreams give your brand the ability to showcase your offerings. You can demo your products, show off new features, or give a walkthrough of your services. The more buzz you can generate around your products and services, the better.
Events
Going live from conferences, fundraisers, trade shows, and other events can pique your viewers' interest by giving them a glimpse of what your brand is up to. It's also a great opportunity to educate and even entertain your audience through industry-related content.
Q&A sessions
There's no better way to engage your audience than with a live Q&A session. Answering your viewers' most burning questions in real time lets you directly interact with them while showing your brand's personality. Plus, your audience will appreciate you taking time to answer their questions.
Important announcements and updates
Do you have important news or a big update that you want to share with your audience? Livestreaming announcements and updates is a great way to get people to watch your livestreams so they can see the exciting news. Promoting your announcement or update livestreams beforehand can really build the anticipation and help bring in more viewers.
Company culture
Giving viewers a taste of your brand's personality and values can help them better relate to your brand. Livestreaming employee profiles, office tours, team-building exercises, workshops, and more can show your company's fun side to viewers and potential future employees.
Weekly series
Creating a weekly, biweekly, or monthly livestreaming series can be beneficial for brands of all types. Discussing company-related news, events, and topics can educate your audience and create engagement. Having a set frequency for your livestreams can also create brand familiarity, bringing returning viewers to your livestreams.
Panels and interviews
Interviews, panel discussions, and virtual summits are all great ways to bring in special guests to talk about your brand, products, and industry. Plus, you can have your guests reach out to their own networks to promote the livestream in advance.
The benefits of livestreaming video
If done properly, livestreaming video can produce major benefits for your brand. What exactly those benefits are will depend on the types of livestreaming video content you create. Some might include:
Brand loyalty
Have you ever purchased a product because the brand's personality reminded you of yourself? (I know I have.) Consumers crave authenticity and relatability, and what better way to be authentic and relate to your audience than through livestreaming?
Over time, establishing your brand as relatable and authentic during your livestreams can build brand loyalty that keeps them engaging with your company and your content.
Generating more leads
Livestreams that include demos, tutorials, and Q&A about your products and services can help generate more leads for your business. You can use livestreams to encourage viewers to connect with your brand for more information.
Boosting sales
Some consumers won't need more information before wanting to make a purchase. Showing the value and benefits of your products and services in your livestreams can entice viewers to make on-the-spot purchases. Make sure to use spoken and on-screen CTAs to let viewers know where they can go to purchase your products if they're ready.
Increasing audience engagement and reach
Live video is perfect for creating engagement and expanding your audience. Livestreams can generate plenty of comments, likes, views, shares, and so on. Being able to livestream to Facebook, LinkedIn, YouTube, Twitter, Twitch, etc. gives you the opportunity to grow your following across multiple platforms.
Repurposing content
When your livestreams end, you can pull different parts from it and create short video clips that you can use as social media posts, social media stories, or even as embedded videos on your website. Repurposing your livestreams is a great way to get additional content without having to create anything new.
Strengthening your SEO
Livestreaming isn't just great video content; it's great content for SEO purposes as well. Embedding your livestreams into your blog or website and optimizing your content to include keywords in your page title and meta description can give you a boost in the search engine results pages.
Social live video streams can bring SEO value too. According to Brandwatch, YouTube is the second most popular search engine. Optimizing your YouTube video titles and descriptions with keywords can help your videos rank high during search. You can also add links to your videos that drive traffic back to your website.
How to start livestreaming
If you're ready to try live video, most social media platforms have a built-in livestreaming video feature, but you'll be pretty limited with what you can do.
Switcher Studio is an easy-to-use livestreaming video platform that lets you create professional-quality streams using equipment you already own (iPhones and iPads). With Switcher, you can do more with your livestreams, like:
Show the action from as many as 9 camera angles
Brand your broadcasts with logos and openers
Livestream from anywhere thanks to a fully mobile platform
Bring in remote guests with Video Chat
Overlay viewer comments directly onto your livestream
If those features sound appealing, you can try Switcher free for 14 days, and test them out yourself!
Looking ahead at livestreaming video
Livestreaming video is a raw and authentic way to provide valuable content to your audience. With the growing demand for live video from consumers, brands of all sizes could benefit from using livestreaming video in their digital marketing efforts.
If you made it this far, thank you for following along and being part of the 18% that doesn't mind reading blog posts. 😉
Related Posts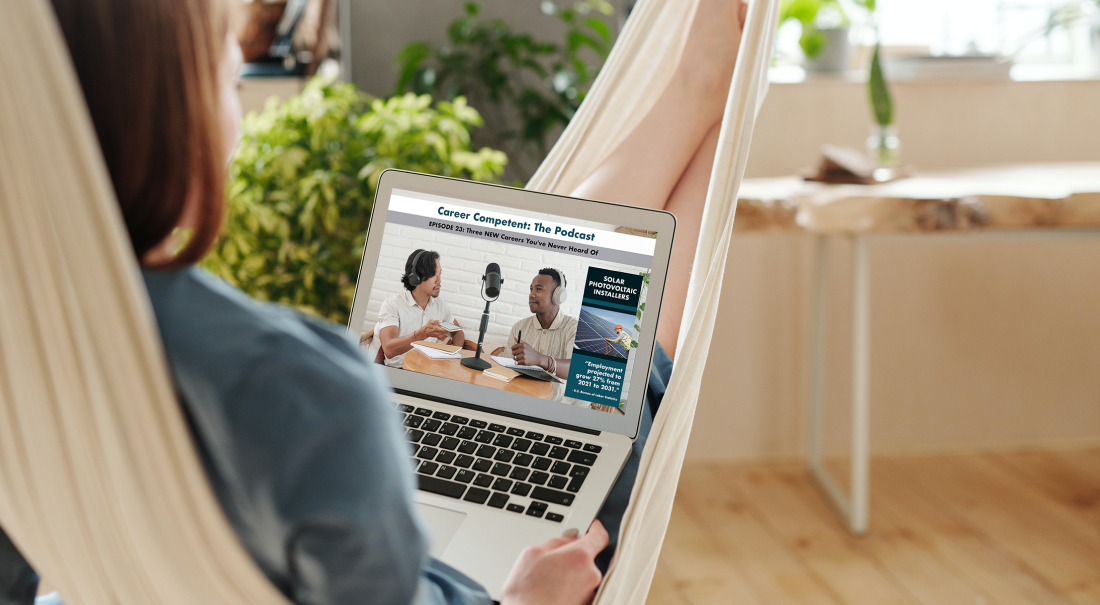 September 14, 2023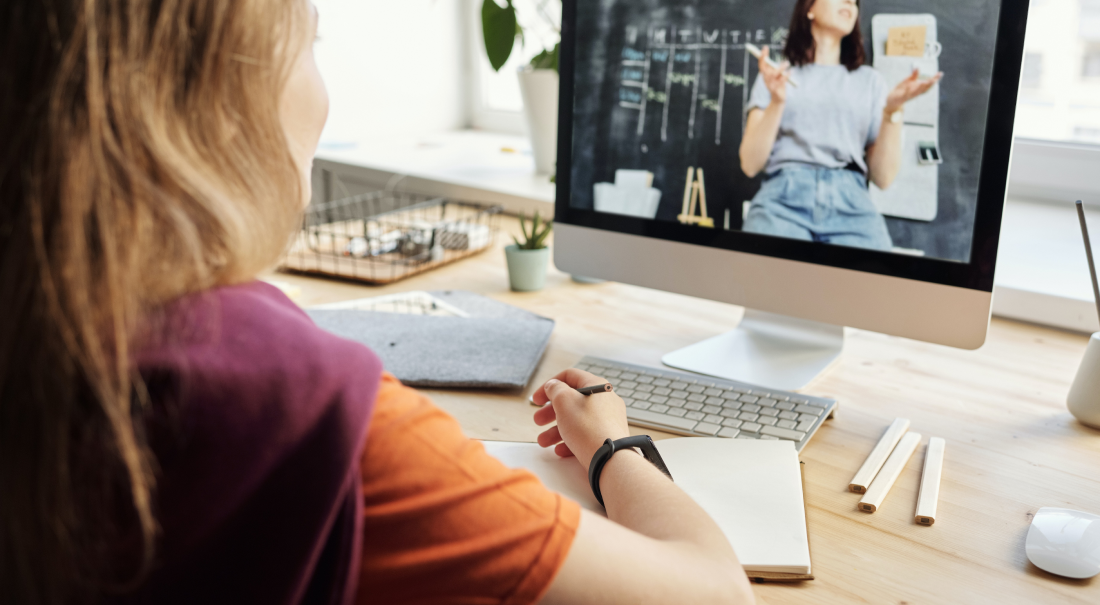 September 12, 2023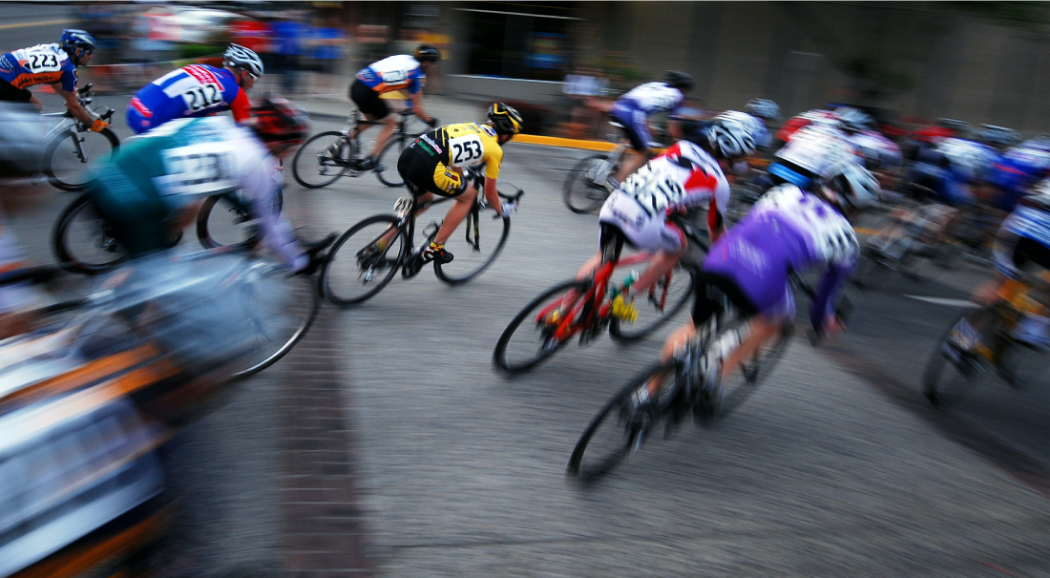 September 7, 2023