Live selling is rapidly gaining popularity, and you've probably come across some live shopping streams or livestream promotions on your social media feed. If you're like me, you may be experiencing a live shopping frequency bias wherein you're seeing shopping livestreams everywhere you look. 👀

There's enormous potential for online retailers to boost their sales with shoppable livestreams, but just like anything else, getting started with live selling can be intimidating. If you're considering live selling and wondering how to gain viewers, check out our five livestream promotion tips for growing your audience.
1. Supercharge your Facebook business page ⚡
If you've done any social media for your business, you know that (regardless of platform) it's all about working with the algorithm. Facebook is a great platform for live selling, but low follower count or low audience engagement on your business page can negatively impact the organic reach of your streams. That's why it's important to start with a healthy, active business page — it will put you in the best position to have a successful livestream with a solid number of viewers.
Your Facebook business page is sometimes called a "digital storefront," so think of it as your ultimate information hub for your audience. Make sure it's:
Complete, informative, and up-to-date ☑️
Don't skip on adding a cover photo, website, hours (if you have them), "About" section, etc. Missing information on your business page is like having a physical storefront with no signage and a broken window — your audience will turn heel and visit your competitor.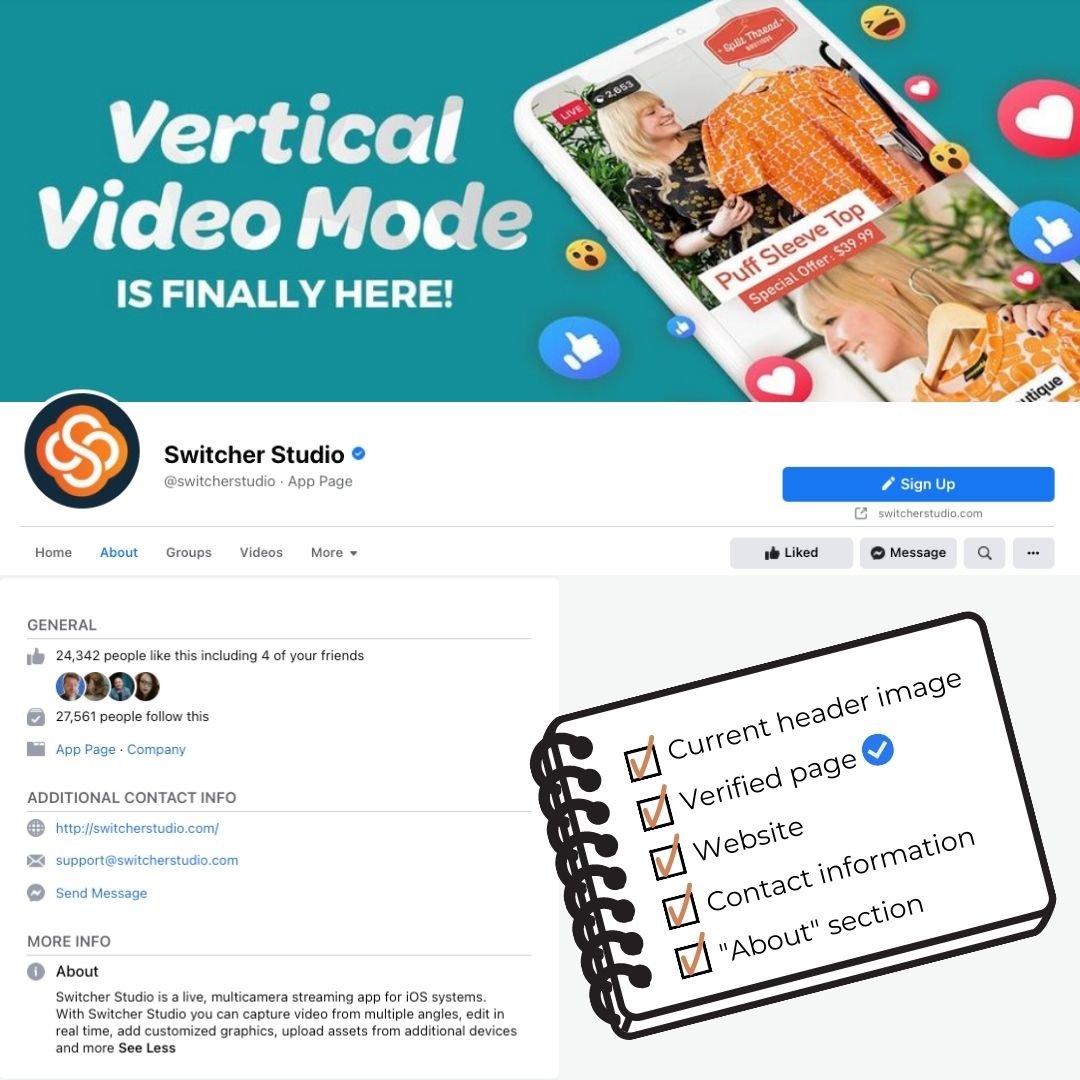 Active and engaging 💬
Don't go live first and wonder why you don't have viewers — start by growing your fanbase. Developing a content strategy for social media is a topic in and of itself, but generally speaking, keep your page active by regularly posting content (outside of your livestream promotions) that drives engagement.
2. Create an event on Facebook to further your reach 🗓️
Facebook is pushing creators to stream to Live Video Events, so create an event on Facebook to garner more organic reach for your shoppable livestream. Events naturally help spread the word by allowing Facebook users to mark themselves as "Going," add the event to their calendar, and invite others. Once it's time to go live, your stream will show up both within the event and on your business page, so even fans who didn't respond to your event will be notified that it's time to shop!
To maximize the impact of your event:
Know when your page's audience is online and active ⌚
If half of your audience is on the opposite side of the globe, the best time for you to stream may not be the best time for your audience to tune in. Explore your page's Insights tab to see when the majority of your audience is online. This will help you pick the best time to schedule your event to maximize viewership.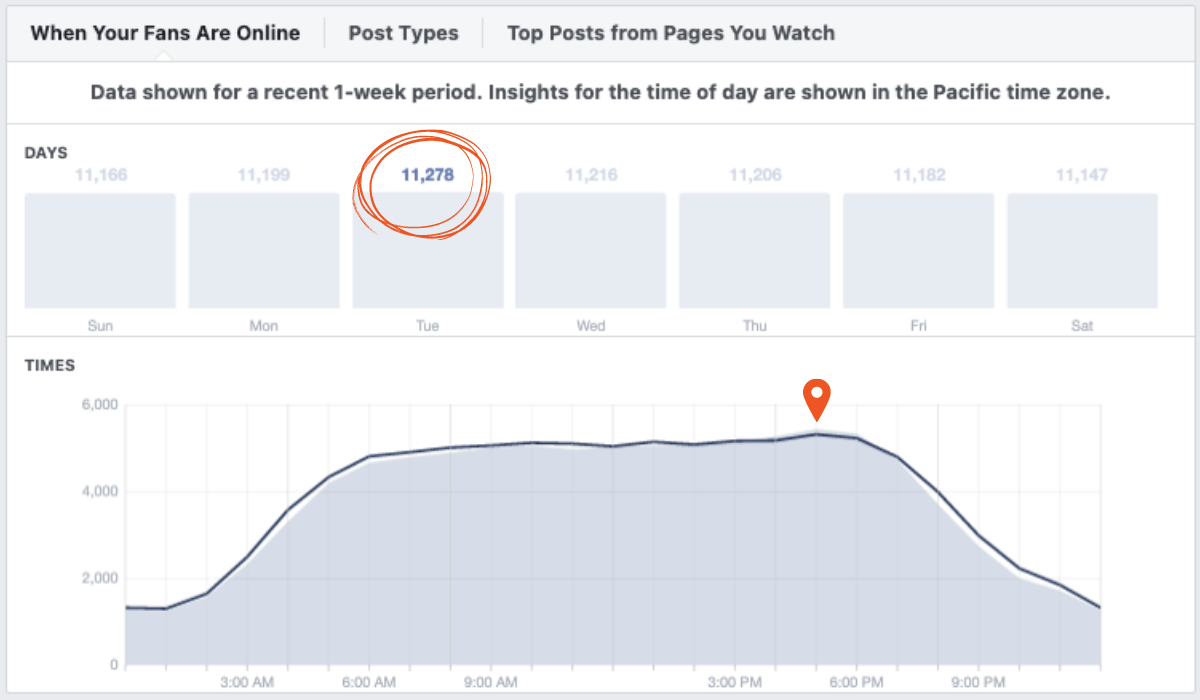 Create your event at least four days before your stream 📆
I mentioned that when figuring out how to gain viewers for your shoppable livestream, creating an event can be helpful. However, creating the event immediately before you go live is not quite as helpful. Create an event on Facebook at least four days in advance to give your audience a chance to join (and share) the event.
Use your event as a marketing tool to generate buzz 🐝
Use your event feed to generate buzz around your shoppable livestream. Post questions and polls to get your attendees talking. Tease product announcements or hint at limited-time sales to build excitement. Of course, it's a great idea to post reminders to keep top of mind, and encourage shares and invites to help the event gain traction.
3. Promote your stream! 🗣️
The most obvious answer to the question of "how to gain viewers" is to make more people aware of your stream. So once you have your event on the calendar, it's shoppable livestream promotion time!
Post. Share. Repeat. 📢
Remember everything we suggested you post inside your event? Post that content outside your event on all of your platforms. Newsfeed posts, stories, tweets, email newsletters — however you communicate with your shoppers, use those channels to share your upcoming shoppable stream.
Remember that you're not trying to overwhelm your followers with identical posts — you're trying to notify as many people as possible and generate excitement about the stream. You can create a wealth of content that promotes your livestream without being boring or redundant: try creating teasers, product previews, and behind-the-scenes content.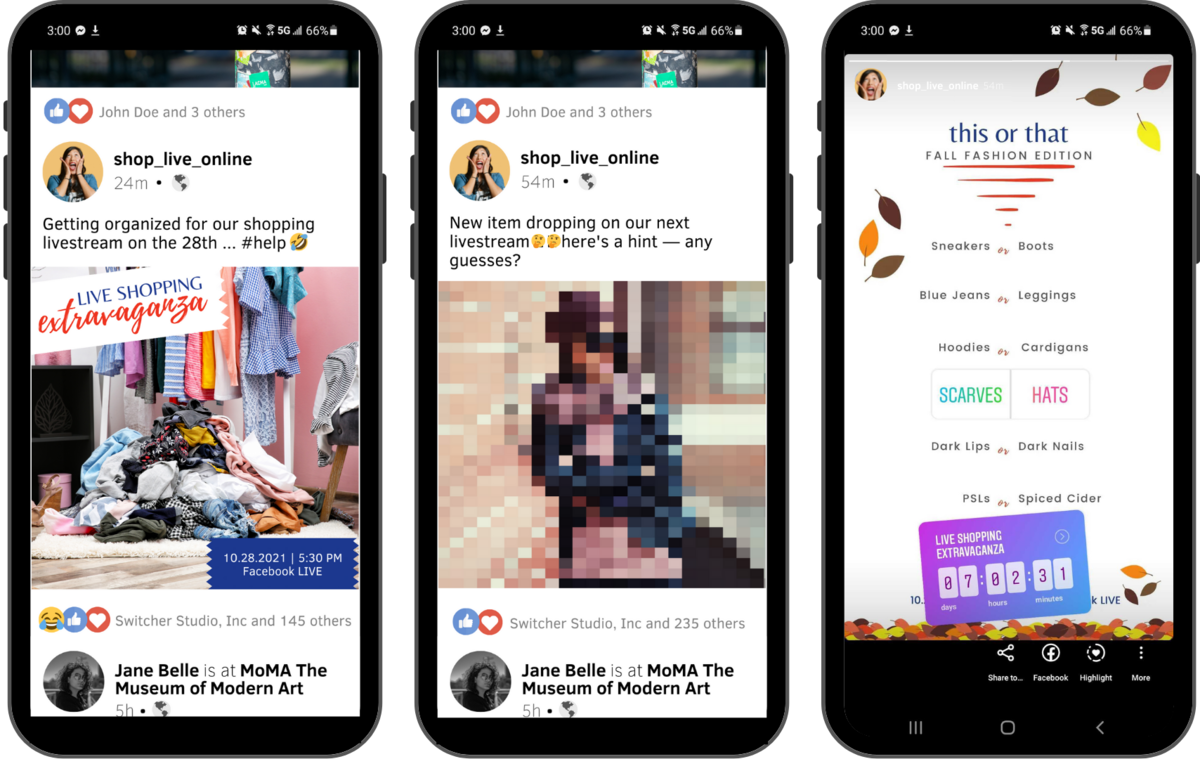 Boost your event (or create an ad) 🚀
If you've created a Facebook event, you can boost it to reach people who don't already follow you. Not sure how to find your target audience? The built-in Facebook target audience finder will allow you to create an audience for your ad campaigns that are most likely to follow and engage with your content.
When you're creating an ad or event promotion, you can narrow your audience by interest, include ad creative, select a budget, and let it fly. You may get even more page followers or regular customers just from boosting your one-time live selling event!
Use hashtags to find your audience #️⃣
Hashtags are a free way to reach more people, so when you post about your live retail event, try including hashtags that are relevant to your audience. Be mindful of your hashtag usage, though, because you don't want to be annoying, spammy, or, you know, banned 😨.
Partner with other creators to gain viewers 🤝
Anytime you team up with other creators it helps livestream promotion as they share the event with their followers. If you've been wondering how to find your target audience, this is a quick and easy way to do it: If you partner with the right creator, their audience and yours overlap, so you gain some new followers from their existing fanbase.
You could have an influencer (or micro-influencer) host your live selling stream. You could also break up your live selling content and have a special segment in which you bring in a guest or conduct an interview.
4. Make your streams fun! 🥳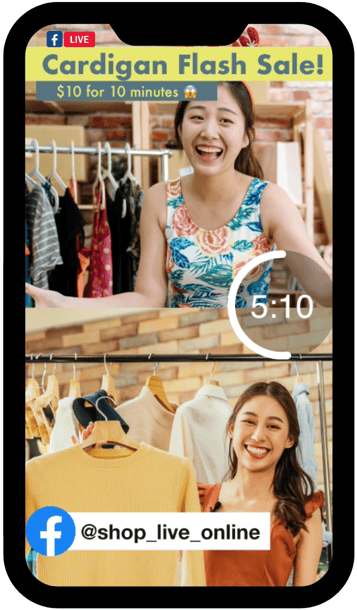 Gaining livestream viewers takes more than just good marketing in advance — you want to make sure your audience keeps coming back for more. That means ensuring the livestream you've been promoting lives up to the hype!
Start by reading up on best practices for creating the perfect shoppable live video on Facebook. Create a solid run of show, build excitement throughout the event, and keep your audience engaged. If you do some prep work in advance, your live retail event will be enjoyable, entertaining, and effective, and your audience will keep growing.
5. Consistency is key 📺
Remember when we used to watch shows on TV? Imagine trying to catch your favorite sitcom if the channel and time slot changed every week. Consistency is key in helping your audience tune in to your content. A regular and dependable livestream schedule will help your fans anticipate your live retail events and remember to attend.
Some sellers livestream twice a day, others once a week. Some shoppable livestreams are half an hour, others are over two hours. There's no one right answer! When you're just getting started with live selling streams, try testing a few different days, timeslots, and stream lengths to see what works best. Eventually, you'll figure out the right formula for your audience, and stick to it.
Become a live shopping pro
As you can see, there are plenty of different things to try when you're growing your live shopping audience! It may feel like a slow start, but once you've hit your stride, you'll have a loyal and ever-growing audience. Plus you'll be able to drive sales with one of the most effective and engaging methods of ecommerce.
If you want more resources for creating successful shoppable livestreams, make sure to subscribe to the Switcher Studio blog. If you want to see how livestreaming software can help your live retail be even more effective, try Switcher free for 14 days.
Subscribe to the blog
Sign up to receive notifications whenever a new blog post is published. You may unsubscribe at any time.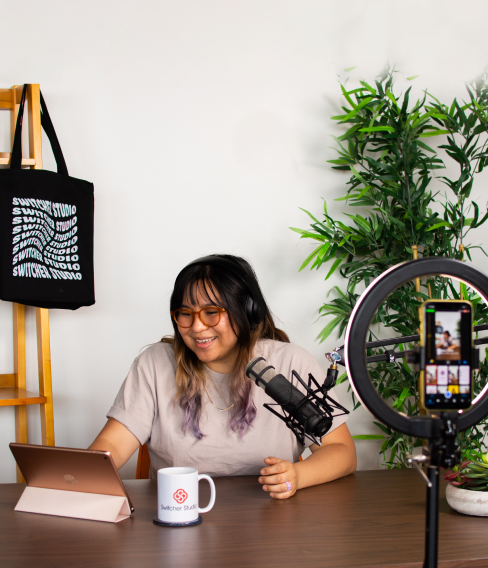 ---
About the Author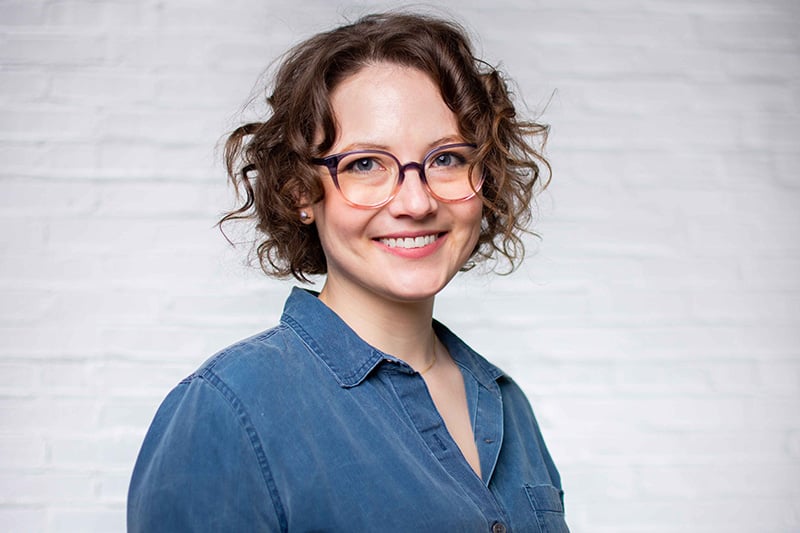 As Switcher's content strategy manager, Maddie inspires users to make the most of our leading-edge and ever-evolving features. With a background in nonprofit and advertising, Maddie loves to share Switcher's potential for using livestreams to create meaningful connections.