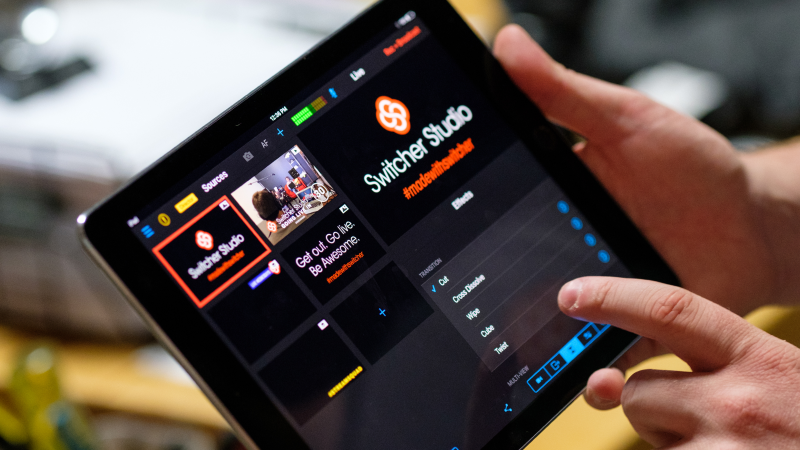 Live streaming is one of the most popular forms of entertainment and content creation out there today. In fact, of all the video content watched around the world, nearly 25% is dedicated to livestreams.
The live streaming industry continues to grow, and with it, so do the number of live streaming apps. With so many choices out there, how do you choose the best live streaming app? We've sorted through the options and compiled a definitive list of the best live streaming apps in 2023.
Covered in this article:
What is a live streaming app?
There are a few different kinds of live streaming apps. Generally, "live streaming app" refers to live streaming platforms on which you can watch and share livestreamed content — think platforms like YouTube Live and Twitch. You can stream natively on these platforms and/or you can watch other creators stream.

There are also live streaming apps that allow you to embed your content onto your website, or apps that allow you to watch streams but not upload them. These aren't social platforms, but more like content creation platforms or branded apps for businesses. This category could technically also include video conferencing apps like Zoom or Google Meet.

Additionally, many apps can enhance your live streaming creation. That means apps that help you to create better, more exciting livestreamed content, apps that allow you to reach more people, and so on. These apps typically allow you to stream to platforms like YouTube Live, but via their interface, so that you can have control over the output of the livestream. These companion apps — that is, apps that make livestream creation possible are some of the popular types of live streaming apps.
What is Multistreaming?
Once you begin considering live streaming apps, you'll encounter the term "multistreaming" (or occasionally, "simulcasting"). Multistreaming refers to live streaming to multiple platforms at one time, e.g., YouTube Live and Twitch. Multistreaming is something that can only be done through a live streaming app — you can't natively stream to multiple platforms without the aid of an app that has multistreaming functionality.
How to choose a live streaming app
Let's say you're a new creator looking for a live streaming app (or apps). With so many options to consider, how do you choose? Naturally, it depends on your goals, your audience, and your content: If you're a podcaster hoping to grow your audience, you might not have the same goals as a boutique hoping to sell products and earn money with their live videos. So let's look at 16 of the best live streaming apps in 2023 to compare their features and functionalities.
Best native live streaming apps in 2023
YouTube Live
YouTube is without a doubt one of the most popular video platforms ever, with over two and a half billion users worldwide. Anyone can sign up for a YouTube account, and you can livestream (or upload recorded videos) from a computer or a mobile device. There are innumerable categories of video content on YouTube, so it's a great platform for almost any kind of content creator.

YouTube is considered the second-largest search engine in the world, so there's a clear opportunity to reach the people who truly care about your content. However, the majority of the video content on YouTube is video on demand (VOD), not livestreams, so even though YouTube is a preeminent platform with tons of benefits, there are still some downsides for streamers.
Pros
In-depth analytics and reporting
Massive audience and robust search algorithm
Integration with Google means that YouTube videos show up in Google search results
YouTube Partner Program offers built-in monetization tools like Super Chat, Super Stickers, and channel memberships
Capability to share long-form and short-form videos on the same platform
Ability to archive previous streams and videos on demand
Cons
Live content isn't the platform's priority
YouTube controls who advertises on your content
It can be hard for new creators without an established audience to get noticed on such a huge platform
Membership in the YouTube Partner Program (i.e., monetization) requires 1,000 subscribers and 4,000 hours of watch time
Uses
News
Gaming
Sports
Live vlogs
Interviews
Product announcements
Tutorials
Webinars
Everything in between
Facebook Live
Like YouTube, Facebook is a huge platform with plenty of opportunities for live streaming. Facebook is the most popular social media platform with nearly three billion monthly users (as of 2022). Facebook also offers the opportunity to share longer content and short-form content on the same platform with their Reels and Stories features. Creators can stream from desktop or mobile to a professional page, personal profile, or Facebook group, which supports audience growth and cultivation.
Pros
Prioritized live content: followers are notified when you go live
Built-in chat moderation settings
Real-time livestream performance analytics
Monetization from in-stream ads
Cons
Maximum livestream length of 8 hours
No content indexing, meaning that Facebook Live videos don't appear in search engine results
Complicated interface
Limited community engagement tools
Streaming in HD is restricted to members of Level Up (Facebook's gaming creator program) and managed partners
Uses
Gaming
Live shopping
Live events and performances
Industry updates
Live Q and As
Product announcements
LinkedIn Live
LinkedIn is a unique social media platform. It's been around for two decades and has always focused on business professionals. There are significantly fewer LinkedIn users than there are YouTube and Facebook users … but the platform is used by millions daily to network, find jobs, and engage with industry thought leaders. LinkedIn also offers four premium pricing tiers, to which a whopping 39% of users subscribe.
Pros
LinkedIn Live offers a unique opportunity to share content relevant to a particular industry or niche
Streams can be directed to LinkedIn profiles, Pages, or Events
LinkedIn Lives are public and recorded by default — after a stream ends, the recording stays on your LinkedIn profile or Page
Robust analytics
Cons
LinkedIn Live access is restricted to members and Pages with more than 150 followers, among other criteria
LinkedIn doesn't support streaming natively, so creators need to use a third-party broadcast tool to create a LinkedIn Live. (Switcher Studio is one of LinkedIn's Preferred Partners for a seamless live streaming experience.)
The maximum livestream duration is four hours
Content generally relates to industry news and professional interests, so the platform won't support every type of creator
Limited livestream viewership compared to other platforms
Uses
Company announcements
Recruitment
Workshops
Industry updates
Live events
Q&As
Instagram Live
Alongside Facebook, Instagram is a Meta-owned social media platform with a huge number of members: more than two billion monthly active users. An estimated 100 million people watch Instagram Live content every day. Instagram is most popular with younger audiences and is considered the number one platform for engaging with businesses. Instagram began as a mobile app, and though many of its features are now available on desktop, some (including live streaming) remain mobile-only.

Pros
Platform prioritizes live video and takes steps to notify potential viewers: Followers are notified when livestreams begin; live videos appear in the super-visible Stories section; and profile icon UI adjusts to indicate when a livestream is in progress
Past livestreams stay in a profile's Stories section for 24 hours
Instagram Live allows you to invite guests or collaborators to join your stream
Because Instagram is owned by Meta, it's simple to crosspost streams on Facebook Live
Cons
The maximum livestream duration is four hours
Live streaming is only possible on the mobile app
Video quality is dependent on your wireless connection and mobile phone used
Livestream monetization (via Badges) is only available for creators with over 10,000 followers
Uses
Vlogs
Live events
News coverage
Q&As
Product reviews
Casual chats
Twitch
Twitch has been around for over a decade, and unlike every other live streaming app we've mentioned so far, Twitch is fully dedicated to streaming. There are about seven million active streamers on Twitch, and tens of millions of hours of content are streamed each month. While there are plenty of different kinds of content on Twitch, it's primarily focused on gaming streams, and many of its creator tools are geared toward gamers.
Pros
Popular, established platform purely for live streaming
Strong monetization potential, including subscription tiers and unique donation features
Community-building tools make Twitch one of the easiest platforms on which to grow your audience
Large dedicated support team
Powerful channel analytics tools
Cons
More narrow audience content interests than other platforms
Monetization options are restricted to Twitch Affiliates and Partners, which have some barriers to entry
Twitch Affiliates and Partners cannot multistream Twitch content to other platforms under their Terms of Service
Strict rules for streaming content and accounts can get banned without warning
Unbalanced gender distribution: While most social platforms have a base of around 50% of users identifying as men and 50% of users identifying as women, Twitch is drastically different, with roughly 80% of users identifying as men and 20% of users identifying as women
Uses
Gaming/eSports
Tutorials
Tech events
Live vlogs
TikTok
TikTok exploded onto the scene in the last few years with its emphasis on short videos, usually set to popular music or sound clips. TikTok is especially popular among younger audiences and now has over one billion active monthly users. Many other social platforms, like YouTube, Facebook, and Instagram have attempted to capitalize on TikTok's popularity by adding the ability to create and share short, vertical-only videos.
Pros
Collaborative tools allow streamers to invite other content creators to join their videos
The option of sharing standard short-form videos on the same platform supports new creators in growing their audience
The increasing popularity of the platform worldwide means an ever-growing potential audience
Cons
Lack of moderation can result in low-quality content on the platform
Monetization is limited to donations via TikTok coins
Minimum of 1,000 followers to use TikTok Live
Uses
Vlogs
Live events
Q&As
Product reviews
Vimeo
Vimeo is a platform that supports video hosting and sharing. Its primary feature is a video player embed, plus basic video creation tools and templates. At higher subscription tiers, users can unlock features like live streaming, virtual event and webinar tools, and more. Vimeo is typically used by filmmakers and large companies.
Pros
High-quality 4K video upload and playback
Ability to enable private and secure livestreams
No ads displayed on your content
Cons
Live streaming is only available to customers on the highest-cost plans
Multistreaming requires a 3rd-party application
Limited viewer base on the Vimeo platform
Limiting video creation tools
Uses
Demonstrations and classes
Subscriptions
Filmmaking
Live events
Q&As
Product reviews
Tutorials
Just about anything
Best 3rd-party desktop live streaming apps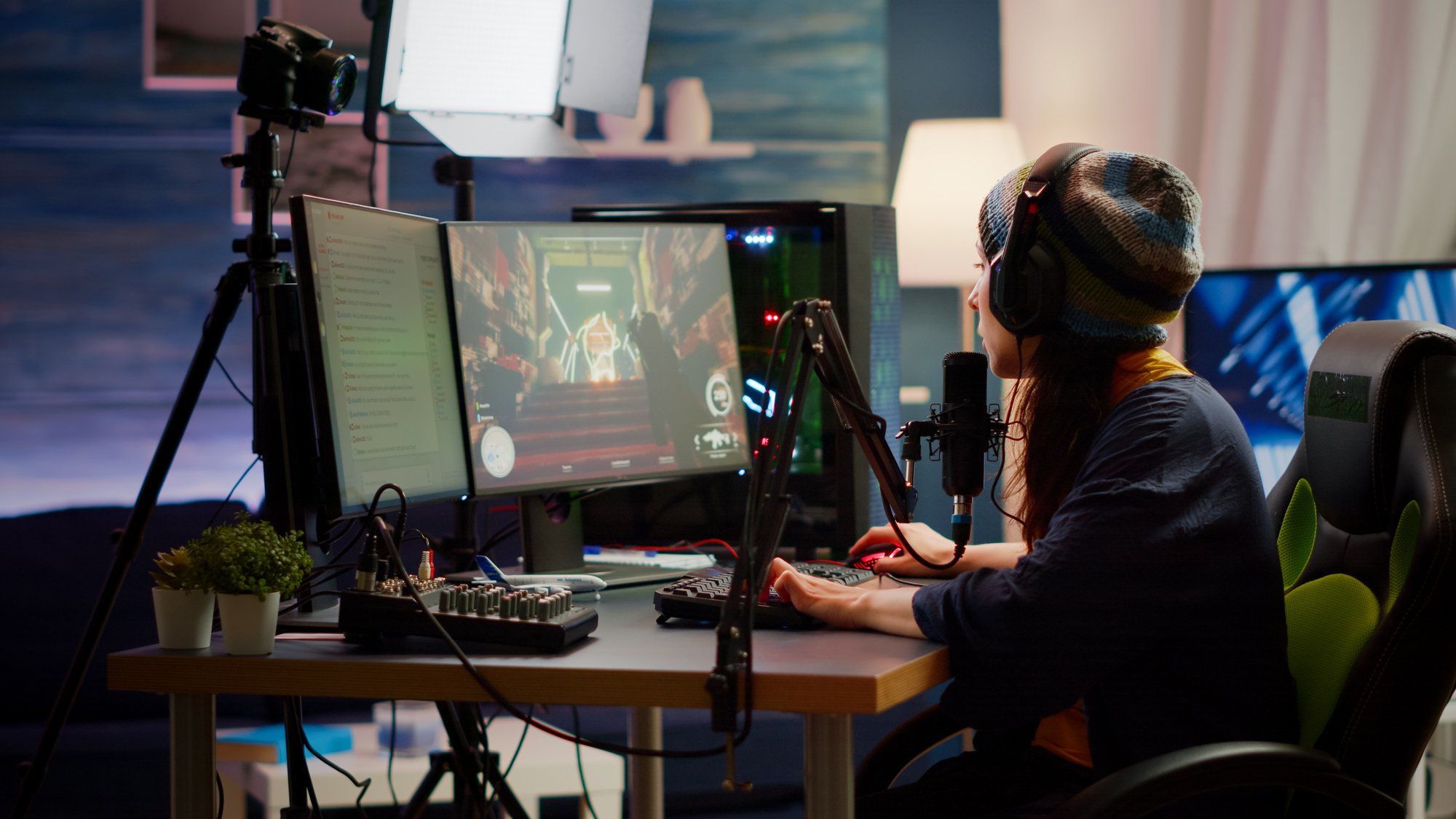 OBS Studio
OBS (Open Broadcasting Software) is a free, open-source software for video recording and streaming. It's a desktop app, available on Windows, macOS, and Linux. OBS users can capture video and audio from sources like cameras, microphones, and computer screens.
Pros
Free, open-source streaming software
Quality encoding for high-quality video
A large community of users providing support
Cons
High CPU utilization can result in degraded performance without a powerful computer
Basic UI with limited customization & preset features
Frequent updates can cause delays
vMix
vMix is a Windows-compatible desktop software for video mixing and switching. With vMix, users can produce livestreams with multiple camera angles, video and audio files, and other media sources. In addition to streaming, users can also record videos and edit them in post-production. vMix is aimed at professional video producers, including broadcast television, event video production, and houses of worship.
Pros
High-quality video with support for 4k camera inputs
Variety of features including sets and overlays, graphics templates, scoreboards, and more
Compatible with some external video switchers
Cons
High CPU utilization can result in degraded software performance on less powerful computers
Incompatible with macOS
The multicamera feature doesn't support mobile inputs
Wirecast
Wirecast is another desktop software & live streaming and video production service. Wirecast allows for high-quality multicamera live video productions, as well as audience engagement, collaboration with remote guests, dynamic graphics overlays, and more.
Pros
Unlimited live camera inputs
Built-in animated graphics
Support for Windows and macOS
Built-in multistreaming capabilities
Cons
High CPU utilization can result in a degraded software performance on less powerful computers
Multicamera feature does not support mobile inputs
Steep learning curve
Streamlabs
Streamlabs consists of a suite of tools for live content creators. The free desktop app offers customizable live stream overlays, and alerts for new followers, subscribers, donations, and more. Streamlabs is most commonly used for streaming video games. It's available for macOS and Windows and offers solutions for mobile streaming and streaming to Twitch from a console. It is free to use, with additional features available through optional paid upgrades.
Pros
Limited free version
Graphics and layout templates
Widgets for monetization
Tips feature allows for real-time donations
Cons
Very limited multicamera and remote guest capabilities
The desktop app can strain CPU resources
Limited multistreaming destinations
Best browser-based livestream applications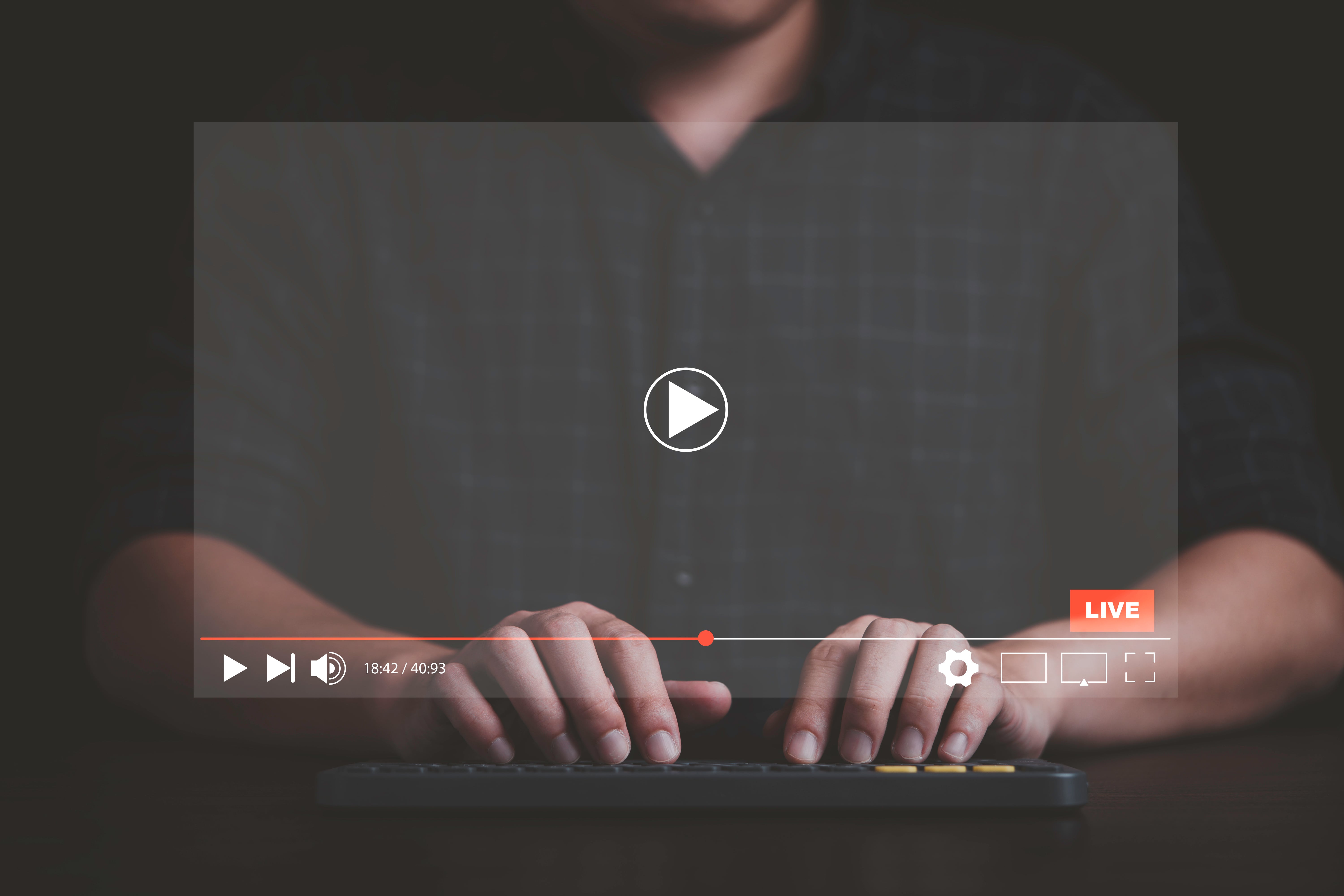 Streamyard
StreamYard is a browser-based live streaming app offering popular features like collaborating with remote guests, screen recording, custom branding, and real-time audience interaction through live chat. StreamYard also allows for multistreaming to a limited number of destinations, including Custom RTMP. It has a free version with a Streamlabs watermark, or users can pay for additional features.
Pros
A basic free version is available
Limited built-in multistreaming functionality
Six pricing tiers for individuals or businesses
Easy-to-use interface
Cons
No multicamera capabilities
Browser-based only
Limited customization options for branding, graphics, and layouts
Restream
Restream is a multistreaming platform designed to allow creators to live broadcast video content to multiple platforms at once. Restream also offers a suite of live video production tools, like remote guest capabilities, custom branding, engagement tools, and more.
Pros
Limited free version available
Built-in studio software for custom graphics
Remote guest capabilities
In-depth live streaming analytics
Cons
No multicamera solution
Browser-based only
Stream recording storage is time-limited
No video upload storage for lower-tier plans
Best mobile live streaming applications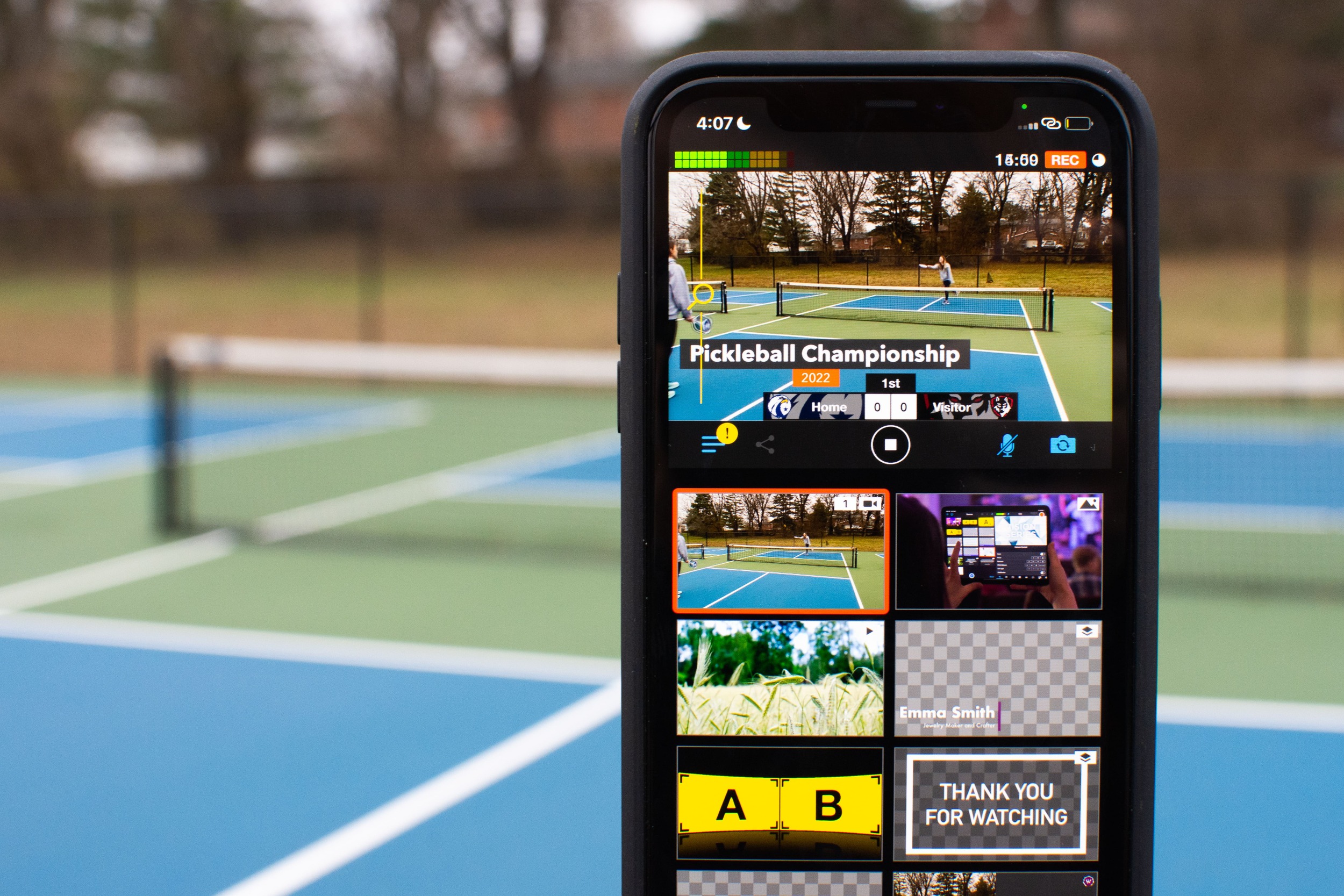 Larix Broadcaster
Larix Broadcaster consists of several apps and SDKs (software development kits) for mobile video production. Larix Broadcaster is a trim solution for mobile live streaming with several features, such as landscape and portrait orientation, live rotation support, multicamera video options, audio-only capture mode, and more.
Pros
A free version is available on iOS and Android
The lightweight app allows streaming to most destinations via RTMP from your mobile devices
Cons
There's a steep learning curve for new streamers
Clunky UI can cause issues when live streaming
Limited video creation and customization features
No video storage solution
Mevo
Mevo is an unusual multicamera live streaming solution. Unlike mobile solutions, Mevo's multicamera capabilities are restricted to their Mevo cameras. While video switching is controlled via a mobile app, Mevo's starter pack for multicamera video production includes the purchase of three Mevo cameras — retailing for nearly $1000.
Pros
High-quality Mevo cameras can be connected wirelessly via the Mevo app for multicam live streaming
Backed by Logitech, Mevo has a large support team
Stream via RTMP or record locally
Cons
Creators are limited to the Logitech Mevo family of cameras to use the app
Limited to 1080p resolution for live streaming
No MicroSD support
High price point
MOST VERSATILE live streaming app and end-to-end video ecosystem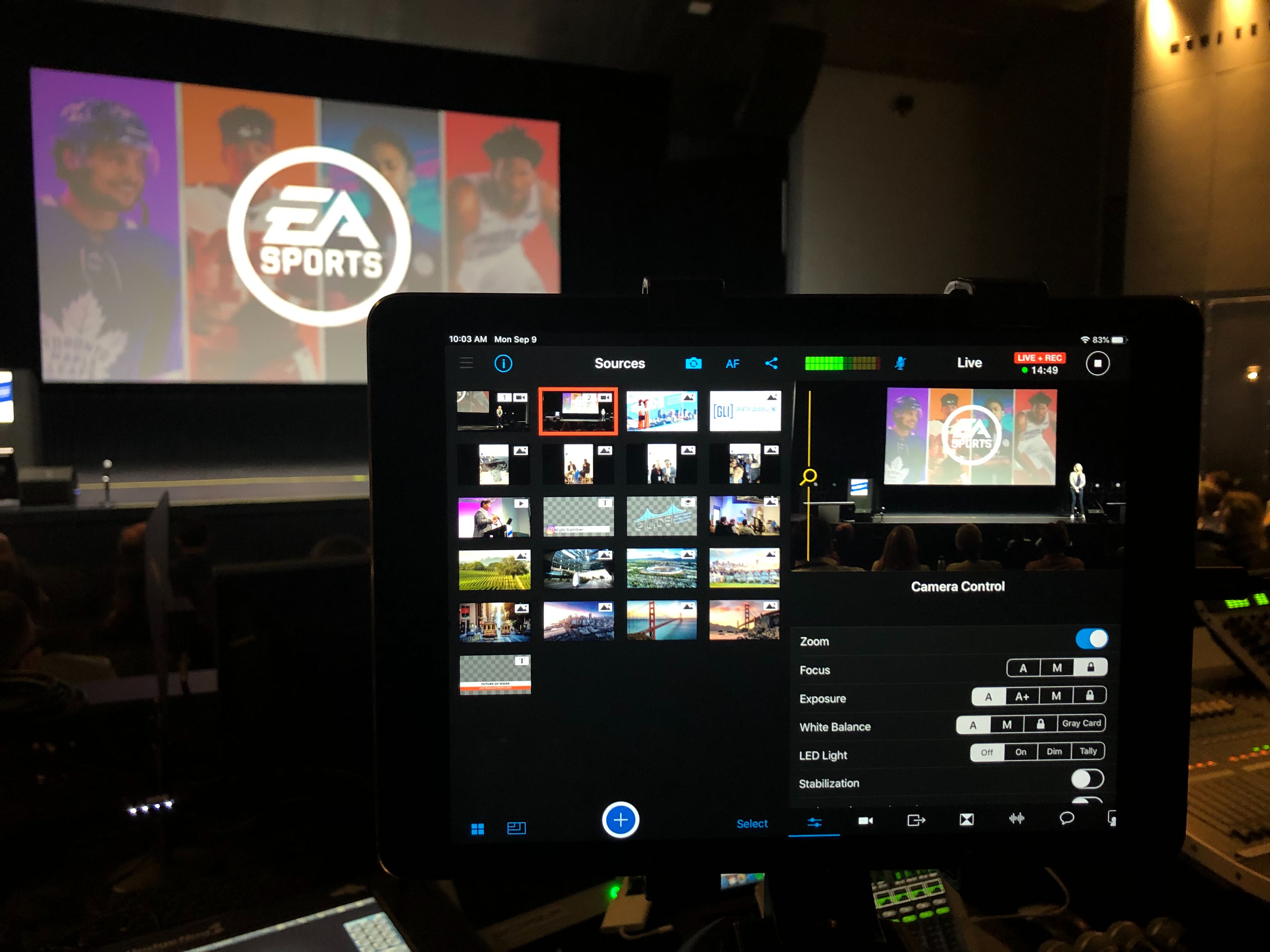 Switcher Studio
Made with creators in mind and powerful enough for the biggest enterprises — Switcher Studio is a great solution for live streaming as well any other video creation needs. Switcher was designed to make it easy to create multicamera, multisource livestreams, and now includes everything you need to create, share, and monetize live and recorded videos.
Pros
Easy-to-use iOS application
Mobile multicam solution allows creators to wirelessly connect up to 9 iPhones or iPads to use as wireless cameras
Integration with the AccSoon SeeMo device allows you connect any camera or device with an HDMI output directly to your iOS device and use Switcher Studio.
Hundreds of customizable in-app graphic templates so you can apply your own branding to your productions
Built-in multistreaming functionality lets you reach up 30 destinations at once
Expansive cloud storage for uploaded videos, livestream recordings, clips, graphics, assets, and so on
An embeddable interactive video player (the Switcher Player) turns your website into your own video content channel
Customize your Player to add video information, affiliate links, social profiles, donation platforms (PayPal, Venmo, CashApp), and more
Powerful Shopify integration makes live selling and live shopping easy on two platforms:

Comment to Cart live shopping for Facebook Live videos
Click to buy directly from Switcher Player embedded on your website

The Switcher Cast desktop app allows users to capture their macOS or Windows screen to include in their production — ideal for gaming or presentations
A robust in-app clip editor makes it easy to timestamp special moments, trim your clip, add text, change the aspect ratio, and adjust playback speed before sharing directly to your social media platforms
Record locally, stream to major platforms with direct integrations, or use custom RTMP destinations
Output to AirPlay, HDMI, or use Switcher as a Webcam with video conferencing software like Zoom, Teams, and Meet
Make better content with the help of a dedicated support team and an extensive resource library
Uses
So what is the best live streaming app in 2023?
We're obviously partial to Switcher Studio around here … but there's simply no clear answer for the best live streaming app in 2023. The world of live streaming is constantly evolving, and the range of options is vast (to say the least). From multistreaming–focused browser-based platforms like Restream to mobile-first solutions like Larix Broadcaster — each live streaming app has unique features and functionalities that support different users and use cases.

So what's the best live streaming app for you? It depends on your video content goals, your experience level, the platforms you want to reach, the gear you have at your disposal, and the investment you want to put in. Take your time to compare, contrast, and test the live streaming apps out there until you find one that checks all of your boxes. And, if you want to start by taking Switcher Studio for a spin, sign up for a free two-week trial today.

Related Posts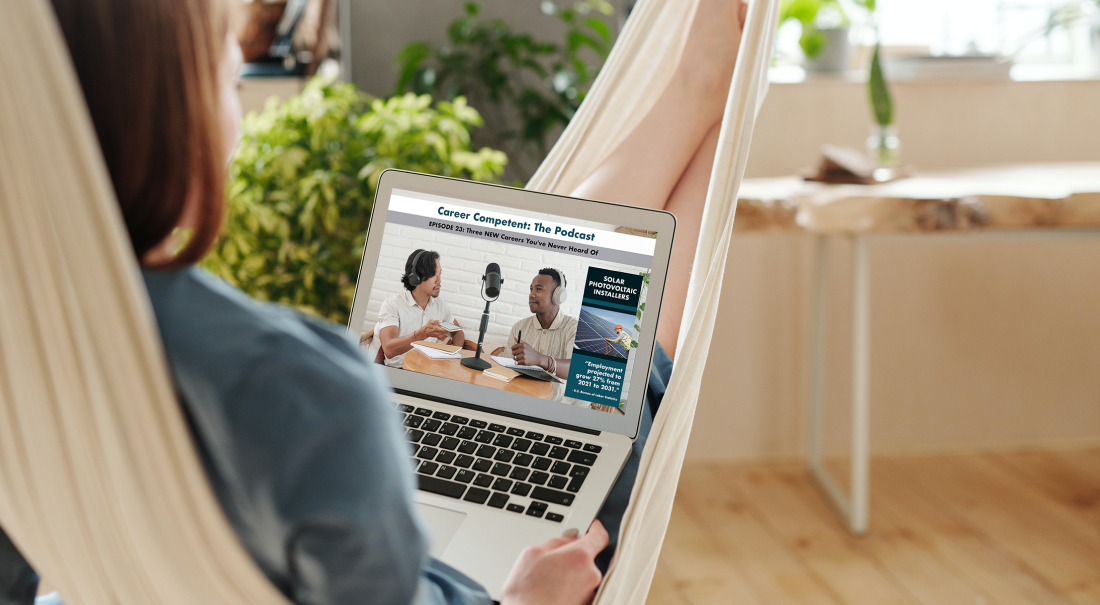 September 14, 2023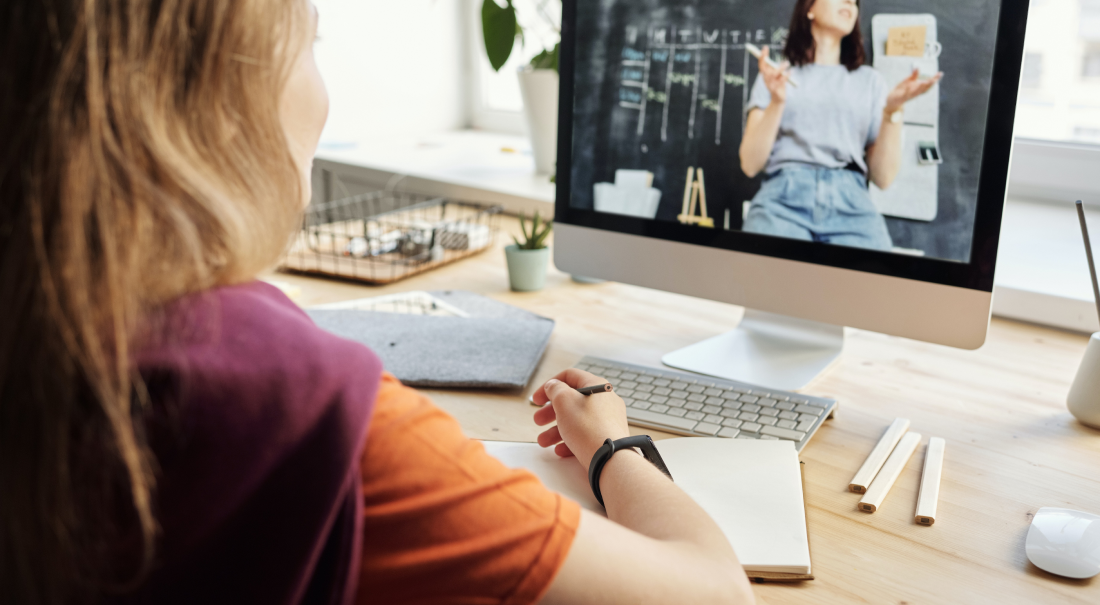 September 12, 2023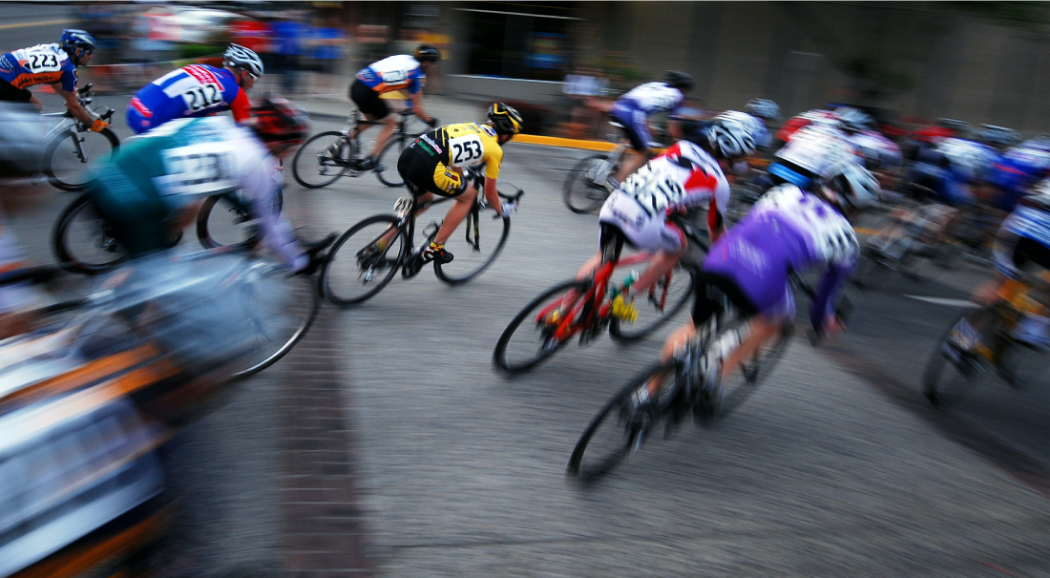 September 7, 2023